Good morning you wonderful people! Hope you're all well 🤞 It is absolutely freezing here in the U.K, and according to the news, it seems as if it's going to get even colder, so blankets and hoodies are going to become my 2 new best friends for the time being. My mum and I have been poorly this past week (tested and it's not COVID-19) with the flu, so we've been trying to rest to let our bodies recuperate and we've also been watching a lot of Christmas movies to help get us a bit more into the festive spirit, which leads me into today's post…
As I've mentioned in previous posts in the past couple of years, Christmas is my favorite time of the year! I always look forward to spending it with my family and watching Christmas films together, some of them I can quote almost word for word (a few more than others), and whilst watching Elf, one of the favorites that we watch every year, and quoting along with the movie as it played, it gave me the idea for this weeks post on the best Christmas movie quotes that everybody if not most people will know.
*Side Note – There will more than likely be some quotes from the same movie(s)*
Best Christmas Movie Quotes
Watching classic Christmas movies never gets old. In fact, the feel-good storylines, extraordinary characters, and happy endings seem to get more and more magical every year! With so many different holiday flicks to choose from — animated Christmas movies, romantic Christmas movies, and classic holiday films — the possibilities of funny, sweet, and sentimental sayings are nearly endless. And with that spirit in mind, I decided to curate a list of some of the most iconic Christmas movie quotes. So grab a blanket and a steaming mug of Hot Chocolate/Cocoa or another drink of your choice to go down memory lane and read on to find Christmas movie quotes from films you love…
"It's Christmas Eve. It's the one night of the year when we all act a little nicer, we smile a little easier, we cheer a little more." — Scrooged (1988)
"What if Christmas, he thought, doesn't come from a store. What if Christmas … perhaps … means a little bit more!" — Dr. Seuss' How The Grinch Stole Christmas (2000)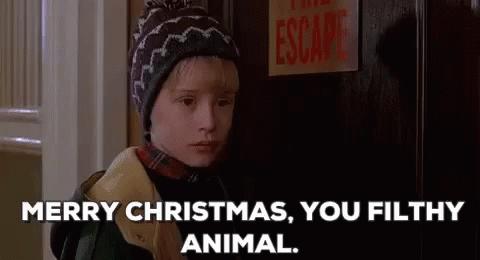 "If you look for it, I've got a sneaky feeling you'll find that love is actually all around." — Love Actually (2003)
"I never thought it was such a bad little tree. It's not bad at all really. Maybe it just needs a little love." — A Charlie Brown Christmas (1965)
"I suppose it all started with the snow. You see, it was a very special kind of snow. A snow that made the happy happier, and the giddy even giddier." — Frosty The Snowman (1969)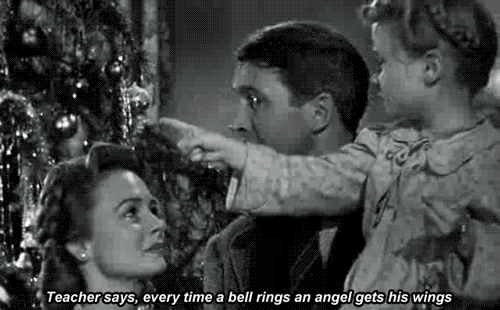 "That's what Christmas memories are made from, they're not planned, they're not scheduled, nobody puts them in their Blackberry, they just happen." — Deck The Halls (2006)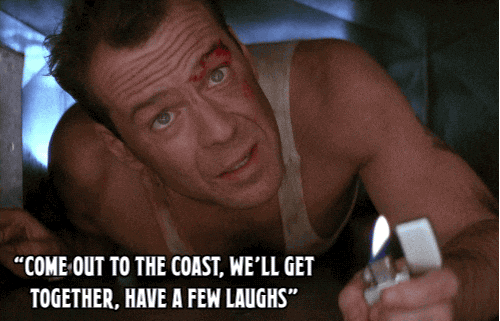 "You're skipping Christmas! Isn't that against the law?" — Christmas With The Kranks (2004)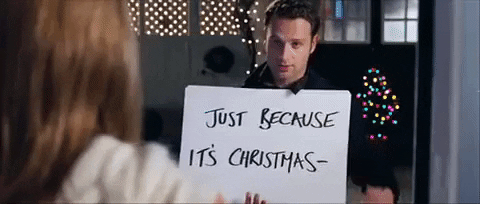 "Christmas isn't just a day. It's a frame of mind." – Miracle On 34th Street (1947)
"Never be afraid when people can't see what you see. Only be afraid if you no longer see it." — Jingle Jangle: A Christmas Journey (2020)
"Just because you can't see something, doesn't mean it doesn't exist." — The Santa Clause (1994)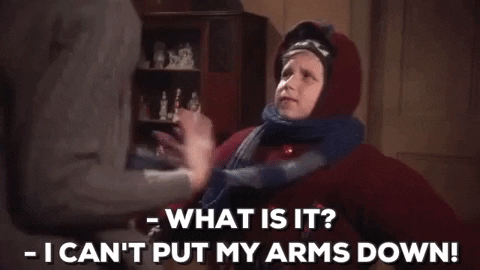 "I spend months picking out the perfect present for everyone. You know the only thing I get in return? Coupons, free back rubs." — A Bad Mom's Christmas (2017)
"It's Christmas Eve and we are going to go celebrate being young and being alive." — The Holiday (2006)
"You say you hate Washington's Birthday or Thanksgiving and nobody cares, but you say you hate Christmas and people treat you like you're a leper." — Gremlins (1984)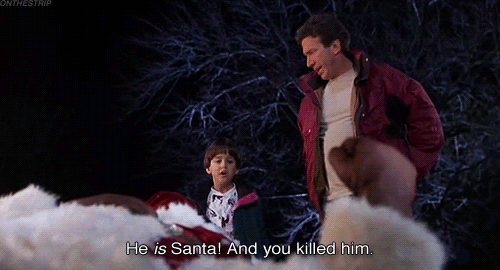 Grandsanta: You were right, Arthur. It doesn't matter how Santa's gift gets there. Doesn't even matter if it's Mr. Postman in his spaceship.
Arthur: As long as it gets there.
Grandsanta: You made it happen, lad! No one got left out. — Arthur Christmas (2011)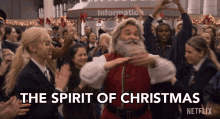 "God bless us. Everyone." — A Christmas Carol (2009)
Thank you for visiting my blog and reading this week's post, keep warm and stay safe. Enjoy the rest of the week and I will see you next Wednesday!