Good Morning you wonderful lot! Are you all doing OK? I have to admit, it has been a rollercoaster of a week, with a couple of good moments but mostly bad. Apart from the disappointing news that we've been receiving from Boris Johnson (PM) regarding the Omicron variant and restrictions, our car broke down on Saturday night just as my dad finished delivering his last parcel, leaving him stranded and having to get a train near to where we live (which isn't that close) and only got fixed yesterday, so my dad is having to work later than usual in order for people to have their parcels on time, especially for Christmas! But enough of my rambling, let's move on to this week's post…
55 years ago today on December 15th 1966, the world sadly lost Walt Disney, leaving behind a legacy that has touched the lives and livelihoods of millions around the world. He still remains an important figure in the history of animation and in the cultural history of the United States, where he is considered a national cultural icon. His film work continues to be shown and adapted; his namesake studio and company maintain high standards in their production of popular entertainment, and the Disney theme parks have grown in size and number to attract visitors in several countries. So I wanted to do a celebration post to the man that has given so many people a childhood through his creations of animation! 😊
Walt Disney
Biography:
Walter Elias Disney was born in Chicago on December 5, 1901, the fourth son of Elias and Flora Disney (née Call). Aside from Walt, Elias and Flora's sons were Herbert, Raymond, and Roy; and the couple had a fifth child, Ruth, in December 1903. In 1906, when Disney was four, the family moved to a farm in Marceline, Missouri, where his uncle Robert had just purchased land. There, Disney developed his interest in drawing when he was paid to draw the horse of a retired neighborhood doctor. Elias was a subscriber to the Appeal to Reason newspaper, and Disney practiced drawing by copying the front-page cartoons of Ryan Walker. He also began to develop an ability to work with watercolors and crayons.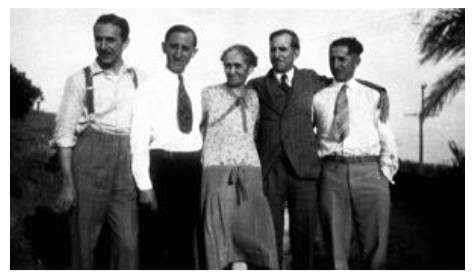 In 1911, the Disneys moved to Kansas City, Missouri. Disney and his brother Roy woke up at 4:30 every morning to deliver the Times newspaper before school and repeated the round for the evening Star after school. The schedule was exhausting, and Disney often received poor grades after falling asleep in class, but he continued his paper route for more than six years. He attended Saturday courses at the Kansas City Art Institute and also took a correspondence course in cartooning. In 1917, Disney enrolled at McKinley High School and became the cartoonist of the school newspaper, drawing patriotic pictures about World War I; he also took night courses at the Chicago Academy of Fine Arts. He won a scholarship to the Kansas City Art Institute. There, he met a fellow animator, Ub Iwerks. The two soon set up their own company. In the early 1920s, they made a series of animated shorts for the Newman theater chain, entitled "Newman's Laugh-O-Grams". Their company soon went bankrupt, however. In 1924, Disney and his brother Roy formed the Disney Brothers Studio‍—‌which later became The Walt Disney Company‍—‌to produce films. Disney also hired Iwerks, persuading him to relocate to Hollywood from Kansas City.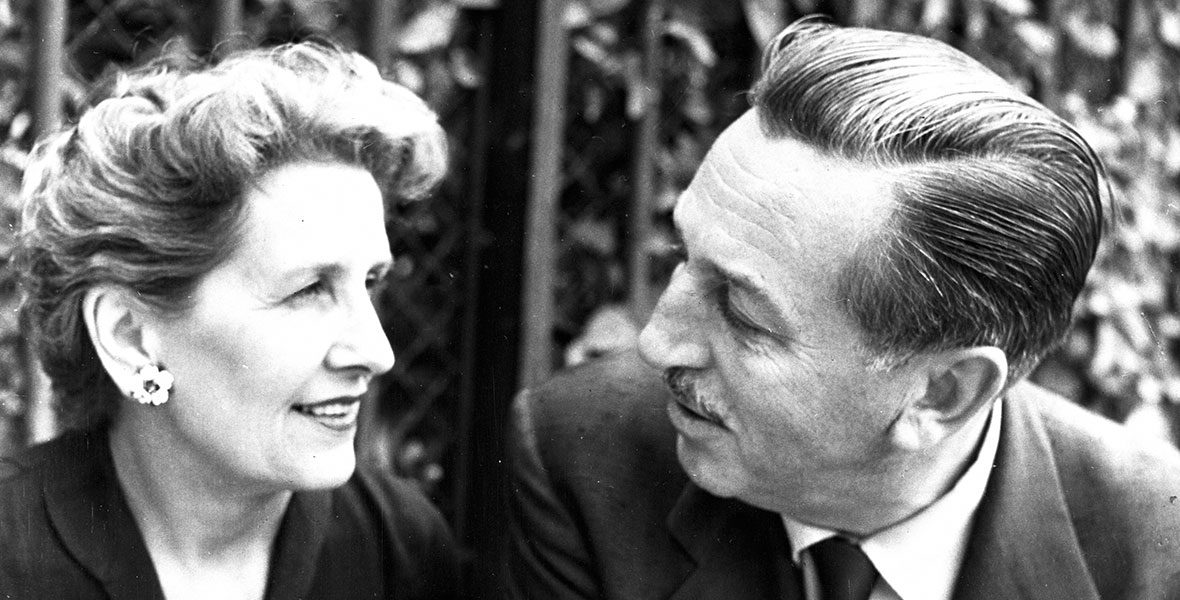 Early in 1925, Disney hired an ink artist, Lillian Bounds. They married in July of that year, at her brother's house in her hometown of Lewiston, Idaho. The marriage was generally happy. Lillian had little interest in films or the Hollywood social scene and she was, in the words of the historian Steven Watts, "content with household management and providing support for her husband". Their marriage produced two daughters, Diane (born December 1933) and Sharon (adopted in December 1936, born six weeks previously). Within the family, neither Disney nor his wife hid the fact Sharon had been adopted, although they became annoyed if people outside the family raised the point. The Disney's were careful to keep their daughters out of the public eye as much as possible, Disney took steps to ensure his daughters were not photographed by the press.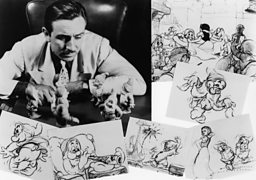 In 1934, Walt started work on another new idea: a cartoon that ran the length of a feature film. Everyone in Hollywood was calling it "Disney's Folly", but Snow White and the Seven Dwarfs (1937) was anything but, winning critical raves, the adoration of the public, and one big and seven little special Oscars for Walt. Now Walt listed animated features among his ever-growing list of accomplishments. In 1950, he started producing live-action films, with Treasure Island (1950). These began taking on greater importance throughout the 50s and 60s, but Walt continued to produce animated features, including One Hundred and One Dalmatians (1961).
In 1955 he opened a theme park in southern California: Disneyland. It was a place where children and their parents could take rides, just explore, and meet the familiar animated characters, all in a clean, safe environment. It was another great success. Even after that, Walt continued to forge onward, with plans to build a new theme park and an experimental prototype city in Florida. He did not live to see the culmination of those plans, however; in 1966, he developed lung cancer brought on by his lifelong chain-smoking. He died of a heart attack following cancer surgery on December 15, 1966 at age 65. But not even his death, it seemed, could stop him. Roy carried on plans to build the Florida theme park, and it premiered in 1971 under the name Walt Disney World. His company continues to flourish, still producing animated and live-action films and overseeing the still-growing empire started by one man: Walt Disney, who will never be forgotten.
Facts About Walt Disney:
Walt Disney began developing his skills as a cartoonist as a young kid. Stuck on a farm in Missouri, he didn't have many subjects, but delighted in drawing cartoon pictures of his neighbor's horses.
From 1928 (the birth of Mickey Mouse) until 1947, Disney himself did the voice of Mickey.
Disney once played the role of Peter Pan in a school play.
When Disney died, 25 percent of his estate went to CalArts, helping the private university build up its campus.
Disney had big dreams of opening a revolutionary theme park, telling a colleague that he wanted it to look "like nothing else in the world." He achieved that dream with Disneyland and, after his death, Disney World.
Disney was a train fanatic. His fascination began as a child when he would watch the trains pass by near his house. His uncle, a train conductor, would blow the whistle as a greeting. Later, as an adult, Disney built a miniature steam railroad in the backyard of his L.A. home. Seeing the joy it brought his daughters, he became determined to incorporate a monorail into Disneyland.
Disney dropped out of high school at age 16 in hopes of joining the Army. He was rejected for being underage, but was able to get a job as an ambulance driver with the Red Cross in France.
Disney's French family name was originally D'Isigny before being Anglicized to Disney.
Holds the record of winning the most Academy Awards with 22 wins in competitive categories. Additionally, he won three honorary Oscars and an Irving Thalberg Memorial Award. The breakdown of his competitive Oscar wins are 12 for Best Cartoon / Animated Short (a record for one category), six for Two-Reel / Live Action Short, two for Documentary Short and two for Documentary Feature.
Disney has a star along the Hollywood Walk of Fame, along with Mickey Mouse, who was the first animated character to receive one.
Worked as a paperboy as a youth.
His favorite song was "Feed the Birds" from Mary Poppins (1964). When he was depressed Walt would call Richard M. Sherman to his office and have him play the song. According to Sherman, the song held special meaning for Disney; he considered it to be a perfect summation of the spirit of his company, and why he created Walt Disney Pictures in the first place.
Tom Hanks is a distant relative of Walt Disney. Hanks portrayed Walt Disney in the 2013 film Saving Mr. Banks (2013).
Greatly disliked being called "Mr Disney" and would insist on being referred to by his first name by employees.
Became friends with Charles Chaplin during their respective days at United Artists in the 1930s; Disney credited Chaplin for helping him correctly pace his feature films.
The last animated movie he ever put his personal touch on was The Jungle Book (1967).
For two years, Walt Disney held the patent for technicolor, making him the only animator who could make color animated films.
In 1923, Walt Disney moved to L.A. to pursue a career in animation. His brother Roy was already living in L.A. selling vacuum cleaners, and wanted Walt to do the same. Walt was on the verge of joining him when he received a phone call from a company in New York that wanted him to make shorts for them.
When Disney wanted to produce an animated feature-length Snow White film, many people in Hollywood doubted him and some even called it "Disney's Folly." The film earned $184.9 million worldwide in 1938, and is still one of the highest-grossing animated films of all time.
At the 1938 Oscars, Walt Disney's Snow White won an honorary award for being "a significant screen innovation which has charmed millions and pioneered a great new entertainment field." Disney was presented with one full-sized statuette, and seven miniature ones for each of the Dwarves.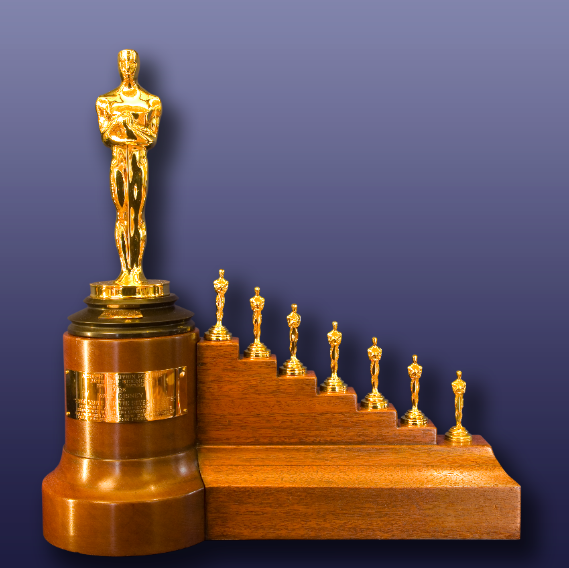 For years, rumours have circulated that Walt Disney was cryogenically frozen. This is entirely false. Two days after his death, as per his wishes, Disney was cremated. A burial plot with a garden (and probably his ashes) is at the Forest Lawn Memorial Park in Glendale California.
Cinderella was Disney's favorite princess. He told the actress who voiced the character that she was his favorite heroine, and that there was something about the story that he associated with.
Walt had a secret apartment at Disneyland. It's still there, in fact, above the fire station. Walt's private apartment isn't typically open to the public, but VIPs are occasionally offered tours. The furnishings remain virtually unchanged from when Walt used to spend time there, including a lamp in the window visible from outside. It's always kept on to signify that Walt is always in the park.
In 1966, as Disney was suffering from lung cancer and nearing the end of his life, he scrawled the name "Kurt Russell" on a piece of paper and died soon after. At the time, Russell was a child actor for the studio and had just signed a lengthy contract. To this day, no one knows what Disney meant or intended, including Russell himself.
Walt Disney thought of the idea of Disneyland while sitting on a park bench watching his daughters ride a merry-go-round. Walt would often take his daughters to Griffith Park in Los Angeles. It was during one of these visits, while Walt was sitting on a park bench watching his daughters ride the merry-go-round, that he thought of the idea of a large-scale park where families could enjoy multiple attractions in one place.
My Favourite Disney Picture Films (Top 20):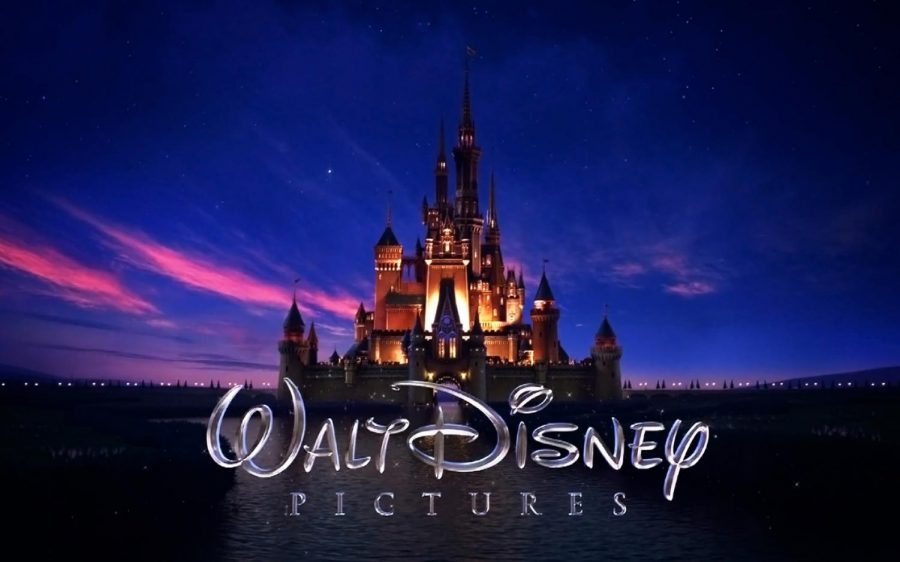 *Earliest to Latest*
(A) = Animation
(H) = Combination Of Animation & Live-Action
(L) = Live Action
(A/L) 101 Dalmatians (1961/1996)
(H) Mary Poppins/Returns (1964/2017)
(A) Robin Hood (1973)
(A) The Black Cauldron (1985)
(A) Aladdin (1992)
(L) The Santa Clause Trilogy (1994/2002/2006)
(A) Toy Story Trilogy (1995/1999/2010)
(A) Emperors New Groove (2000)
(A) Finding Nemo/Dory (2003/2016)
(A) The Incredibles (2004)
(A) The Princess & The Frog (2009)
(A) Tangled (2010)
(A) Big Hero 6 (2014)
(A) Inside Out (2015)
(A) Zootopia (2016)
(L) Dumbo (2019)
(L) Hamilton (2020)
(A) Soul (2020)
(L) Cruella (2021)
(L) Jungle Cruise (2021)
Narrowing this down to just 20 was incredibly difficult as I am a massive, life-long Disney fan, so this isn't a complete list of my favorites (there are quite a few more), but I thought it would be better to limit it down otherwise this post would go on and on!
Thank you for coming to my blog and reading today's post. Enjoy the rest of the week, I hope you all stay safe and keep well. See you next Wednesday 😊