Good morning everybody, hope you're all ok. You probably wouldn't believe me if I told you it has been a whirlwind of a week, the morning of last week's post going out, our car broke down again leaving my dad and I stranded in our nearest Morrison's car park (which isn't that close) for almost two hours so they could come and pick the car up to be taken in, which resulted in us having to get a taxi back home, to say it was a stressful and very cold morning would be an understatement. As well as that, my mum and I have been really poorly over the past week, so poorly that we, unfortunately, couldn't deliver some presents on Sunday, so my dad had to go on his own, which was a bit upsetting as it was his first day off and we couldn't spend it together, which is why I'm looking forward to Christmas day even more now as we'll actually be able to spend the day together…NO WORK…NO STRESS…
On with today's post… With not being very well and trying to do anything I possibly can do to feel better in time for Christmas, I've been practicing some self-care, and with it being the festive season (which I know can be hard for some people) I thought I would share with you some tips for coping through this Christmas period.
Self-Care Tips
The festive season is a favorite time of year for many. An opportunity where we get to catch up with family and friends and to celebrate. However, Christmas can also be a busy and overwhelming period and most of us end up exhausted, stressed, and wishing for a holiday just to escape and/or recover! With that in mind, here are some ways you can practice self-care at Christmas to ensure you take some time to nurture yourself – both mentally and physically – around the hustle and bustle of it all!
Take A Break From Work
And I mean a real break – turn off your emails, put your phone on silent and carve out some time for yourself. We tend to think that if we're not always on the job, we're slacking – but if we don't leave ourselves time to recuperate, we're never running at full capacity. Don't run yourself into the ground – make the most of the time when you're not at your desk.
Set A Christmas Budget
It's easy to over-indulge financially during the holiday season, and you don't want to end up broke or with buyer's remorse! So set yourself a Christmas budget and stick to it. After all, it's the thought that counts. It might even leave you with some cash to spend on New Year's sales.
Give Yourself Limits And Boundaries.
Limits and boundaries let you stay engaged, but will lessen the pressure you feel, and grant yourself permission to decline some things. Make a schedule of all the events and activities you're committed to, as well as others you've been invited to but don't require a firm commitment. When you see what's on your calendar, it makes it easier to assess what is feasible in terms of your time, energy, and resources. If you decide ahead of time that you can only realistically manage one extra event per week, then it makes it easier for you to take care of yourself and decline any additional invitations.
Avoid The Stressful Bits
The shops can be overwhelming, and every year the rush starts earlier, so plan ahead, shop online or head to the shop's first thing in the morning to avoid the rush. If being in social situations stresses you out, know your limits and map out your social functions. Remember, you don't have to say yes to everything or everyone!
Deck The Halls
Get in the spirit and sprinkle your home with some Christmas tinsel. Walking past your beautiful tree or past ornaments scattered around the house will really help to lift you up and get you into the Christmas spirit. Take a few moments to appreciate the sounds of music coming from the stereo and listen carefully to the lyrics and notice how it resonates within you. Enjoy watching calm candles flicker on a table or in a window. Let it relax you as you watch.
Laugh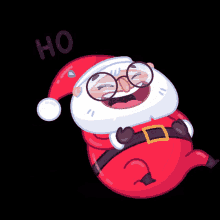 Keeping your sense of humor is a great way to put things in perspective; put on your favorite Christmas comedy, read a light-hearted book, or find a hilarious TV show or podcast. Sometimes it can be a real effort, but if you make yourself laugh at points throughout the day, the stressful stuff may not feel so overwhelming.
Treat yo' self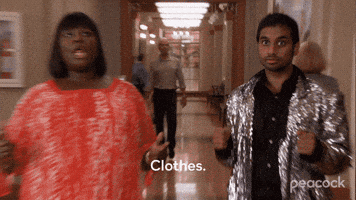 If you're anything like me, it's been a long year and you deserve a treat, so treat yourself to a banging gift because you deserve it! And it doesn't need to be anything excessive. Just make sure it's something you really want or need or is something to help with your self-care quest. It could be as simple as a massage or a pretty teacup.
Pamper Yourself
In the same realm of 'treat yo self', spoil yourself by pampering yourself. Take time out for YOU and give yourself a facial, pedicure, and manicure, or run yourself a warm bath, light some candles, and relax while soaking in some nice oils, salts, or bubble bath, Or grant yourself 15 minutes a day to read a good book over a cup of coffee. Physical exercise helps restore our energy and lift our mood, so maybe you could take a walk whilst taking time to enjoy the scenery.
Connect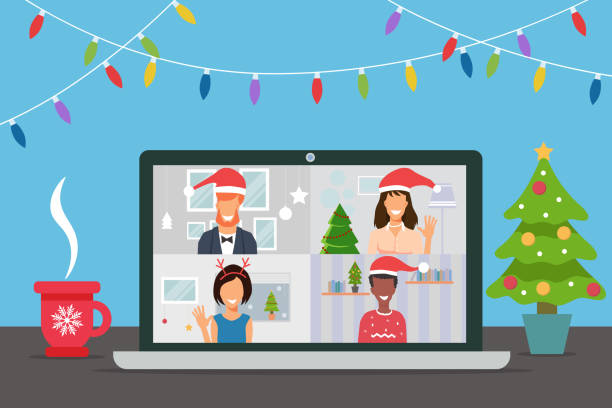 Between shopping, cooking and eating, and everything else that comes with Christmas, it can be easy to forget to connect with those important to us. Make sure you check in on your family and friends and reserve some quality uninterrupted time for them – it will be good for you and it will be good to them.
Be Grateful
The end of the year is a great time to sit down and reflect on things you are grateful for. It could be things you are grateful for that happened during the year, people, the present moment, sunshine, a warm fire, dinner. Once you stop to reflect you will quickly realize how much there is to be grateful for – big or small!
Be Kind
Forget the chaos and share some light, and you're certain to feel better yourself as well. Take the time to find someone a gift you know they'll love, give to a charity you're passionate about, or reach out to those who might be alone at Christmas. Making people smile is infectious, and will help you make the most of the period.
Enjoy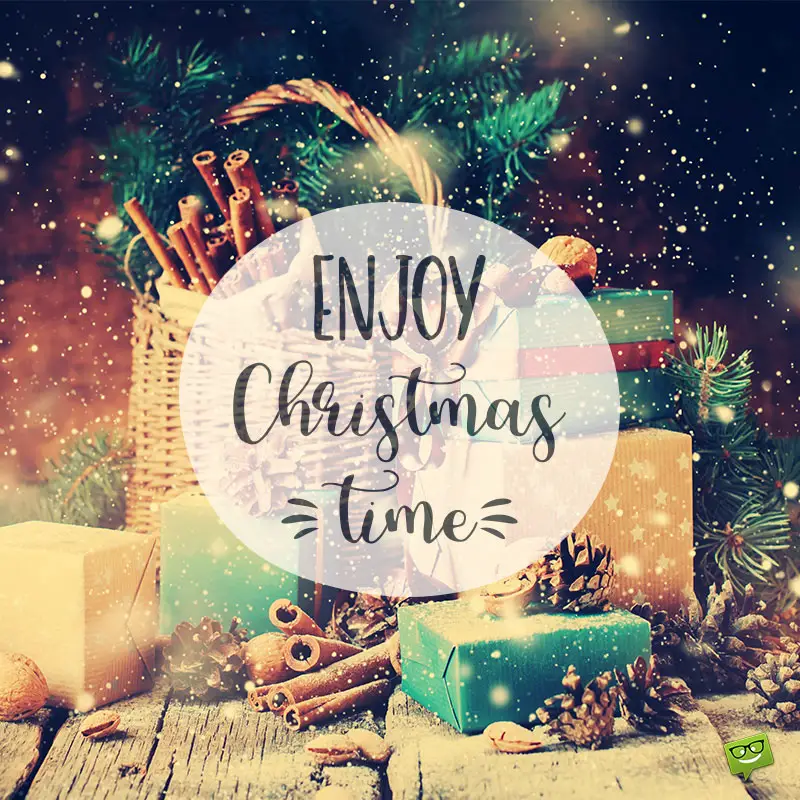 Take time to actually enjoy the festive season! Unplug by putting away your devices and or totally switching off from tech for a bit. Rather, spend some quality time with friends, catching up with family, or hanging out with your kids (furry or otherwise). Give yourself a present in the form of time and space to allow yourself to be happy in the moment.
Thank you for coming to my blog and reading today's post, I hope at least one of these tips helps you through this Christmas! I will be taking the next couple of weeks over Christmas off from blogging to spend some quality time with my family. So before I go, I want to wish you all a Merry Christmas and a Happy New Year. See you all in 2022! 🎉