Good morning everyone, hope your all doing well. My dad thankfully is starting to feel better, I mentioned in last weeks post that he hadn't been feeling well since he returned 'home' on Saturday night, well it seems he contracted the Norovirus that I've heard has been making its way around many people, and it hit him quite badly as he was stuck in bed all week, meaning everything that needed doing fell to me and my mum, which was no picnic as I also mentioned last Wednesday that both of us weren't feeling the best either but we managed! Unfortunately though, it's looking as if my mum might have caught the bug now, luckily it managed to evade her until Mother's day was over with. But now its hit her as she can barely stay awake, so I've had to resort to entertaining myself, mostly with movies and reading as my dad is now back at work, and looking after her (by keeping her hydrated and fed) to keep her strength up. I'm just hoping that it doesn't hit me next, fingers crossed.
Moving on with this weeks post… Reese Witherspoon, the actress who has an Academy Award, two Golden Globe Awards, a British Academy Film Award, a Screen Actors Guild Award, and a Primetime Emmy Award, turns a year older today. The actress, activist and mother-of-three has made an immeasurable impact on and off the screen. She's one of the most prominent female leaders in Hollywood for the Time's Up movement and devotes much of her platform to finding more roles for women in the film industry. To become such a powerful female force in the entertainment business, Witherspoon has taken on a wide range of roles throughout her career that have helped show off her impressive range as an actress. Today the Legally Blonde actress celebrates her 47th birthday and to celebrate it I thought I would do a post on the Birthday girl who I grew up watching from childhood and still now into adulthood.
Reese Witherspoon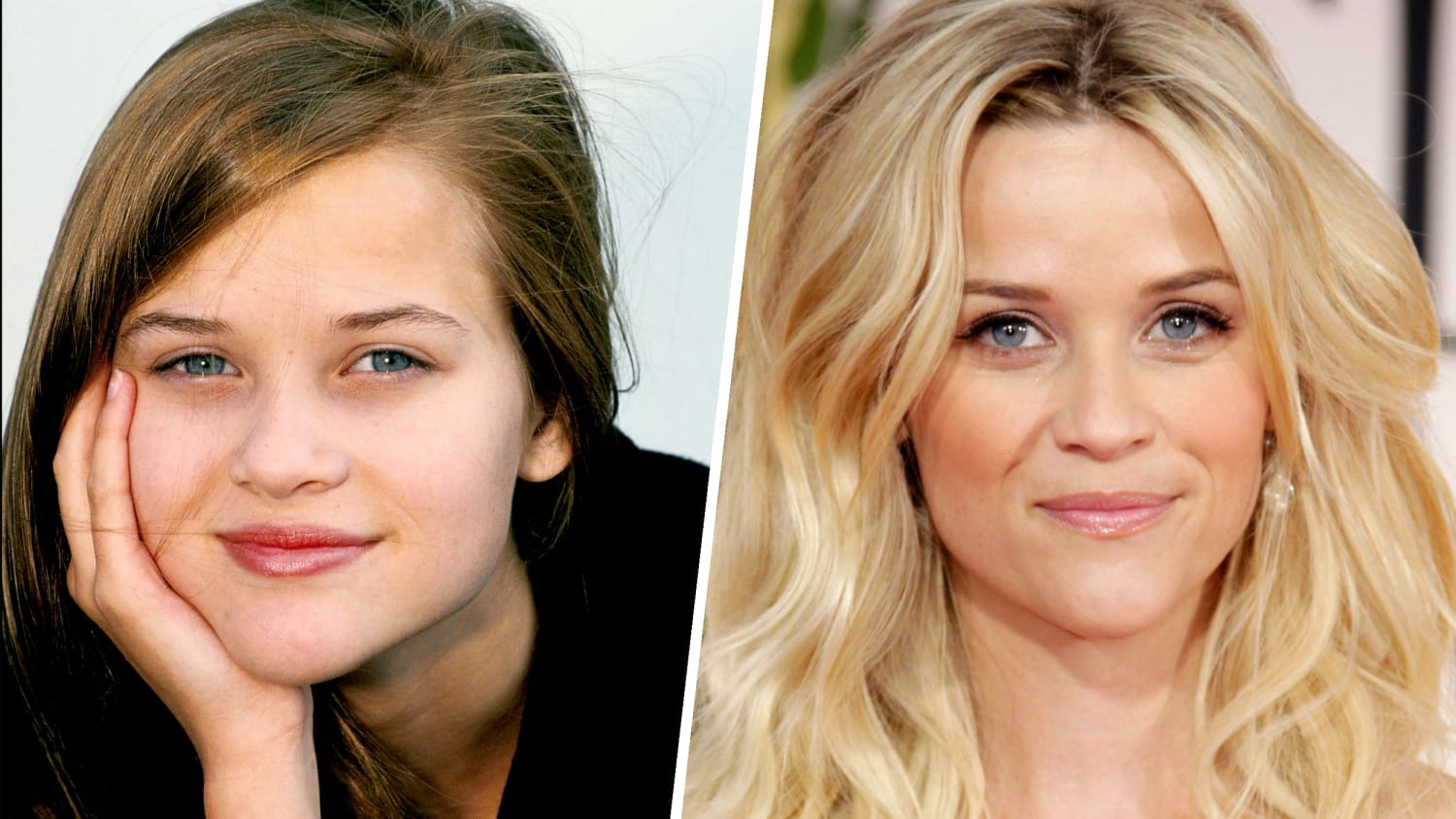 Biography:
Laura Jeanne Reese Witherspoon was born on March 22, 1976, at the Southern Baptist Hospital in New Orleans, Louisiana, to parents John Draper Witherspoon and Mary Elizabeth. Her dad was a Lieutenant in the United States Army, and her mother was a nursing professor at Vanderbilt University. During her early youth, Witherspoon's father was stationed in the territory then known as West Germany, and the family returned to Nashville, Tennessee, when she was four years old. She attended Harpeth Academy before transferring to Harpeth Hall School. At the latter, Witherspoon was a cheerleader.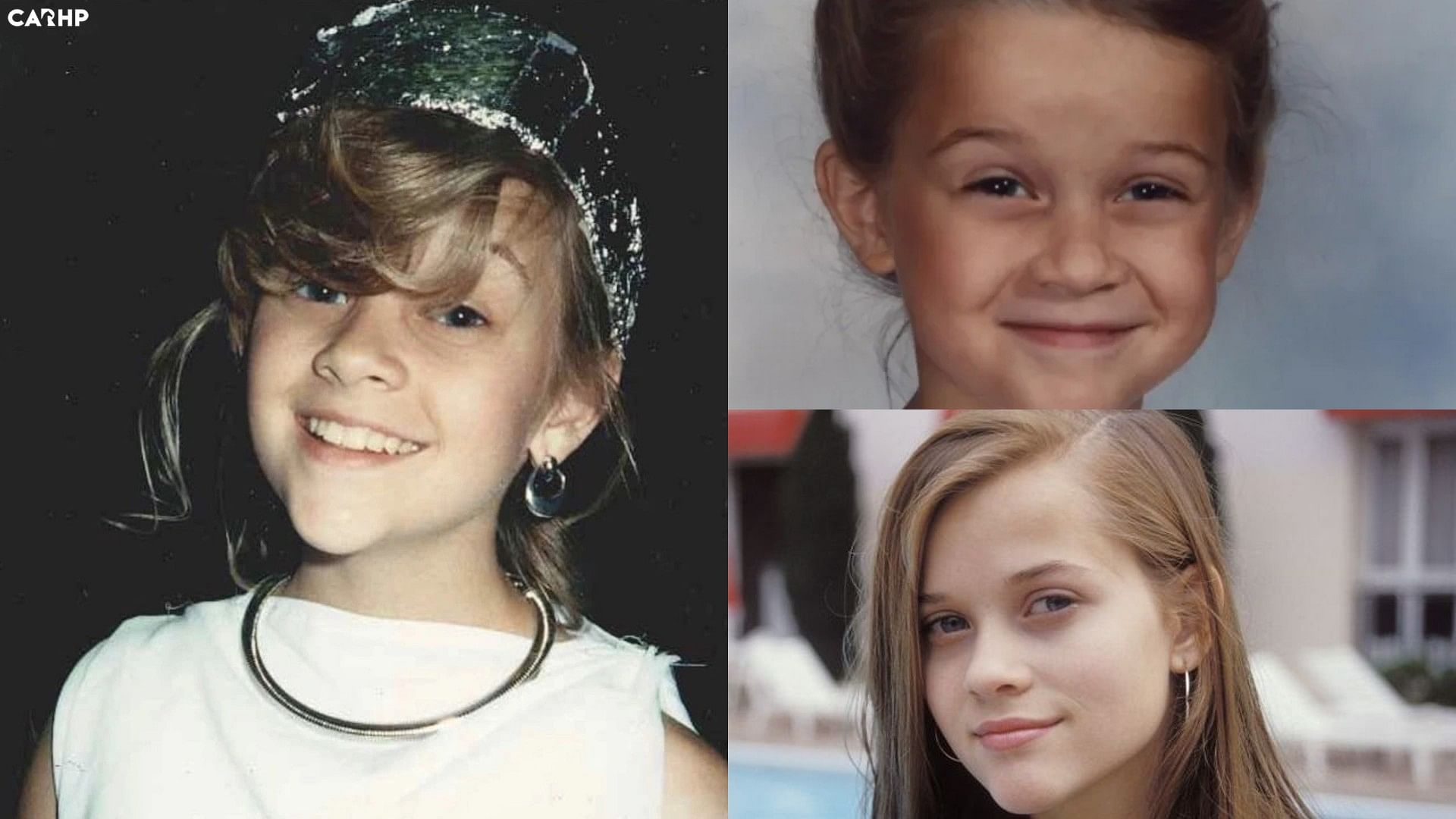 When Witherspoon was just seven years old, she was featured in a commercial for a local flower shop, and four years later, she participated in a talent show. These appearances gave her the courage to pursue a career as a full-time actor. In 1991 she attended an open casting call for for The Man in the Moon, intending to audition for a bit part; but instead was cast for the lead role of Dani Trant, a 14-year-old country girl who falls in love for the first time with her 17-year-old neighbor. For her role, Witherspoon was nominated for a Young Artist Award, in the category of Best Young Actress. In 1996, Witherspoon starred in two major films: the thriller Fear alongside Mark Wahlberg, and the black-comedy thriller Freeway, alongside Kiefer Sutherland and Brooke Shields, which won her the Best Actress Award at the Cognac Police Film Festival and helped establish her as a rising star. In 1998, Witherspoon had major roles in three films: Overnight Delivery, Pleasantville and Twilight. Her performance in Pleasantville earned her praise and garnered her the Young Hollywood Award for Best Female Breakthrough Performance. In 1999, she co-starred with Sarah Michelle Gellar and Ryan Phillippe in the drama Cruel Intentions, a modern version of the 18th-century French novel Les Liaisons Dangereuses.
She gained wider recognition for playing Elle Woods in the comedy Legally Blonde (2001) and its 2003 sequel, and for starring in the romantic comedy Sweet Home Alabama (2002). In 2005, she gained critical acclaim and won the Academy Award for Best Actress for portraying June Carter Cash in the musical biopic Walk the Line. In 2007, Witherspoon co-starred with Vince Vaughn in the sitcom Four Christmases, a commercial success. Over the next few years, she appeared in films such as How Do You Know, This Means War, Water for Elephants, and Mud. She starred in The Good Lie in 2014. Still, her other movie that year, Wild, garnered all the attention, and her role as a woman damaged by catastrophes won her an Academy Award nod for best actress. She has since worked primarily in television, producing and starring in several female-led literary adaptations under her company Hello Sunshine. These include the HBO drama series Big Little Lies (2017–2019), the Apple TV+ drama series The Morning Show (2019–present), and the Hulu miniseries Little Fires Everywhere (2020).
Witherspoon met actor Ryan Phillippe at her 21st birthday party in March 1997. They became engaged in December 1998 and married on June 5, 1999, at Old Wide Awake Plantation in Hollywood, South Carolina. They have two children together, daughter Ava Elizabeth Phillippe, born on September 9, 1999; and son Deacon Reese Phillippe, born on October 23, 2003. In October 2006, they announced their separation, and a year later they officially divorced, sharing joint custody of their children. 4 years later In February 2010, she was reported to be dating Jim Toth, a talent agent and co-head of motion picture talent at Creative Artists Agency, where she is a client. They announced their engagement that December, and married on March 26, 2011 at Witherspoon's country estate (which she later sold). They have a son together, Tennessee James Toth, born on September 27, 2012.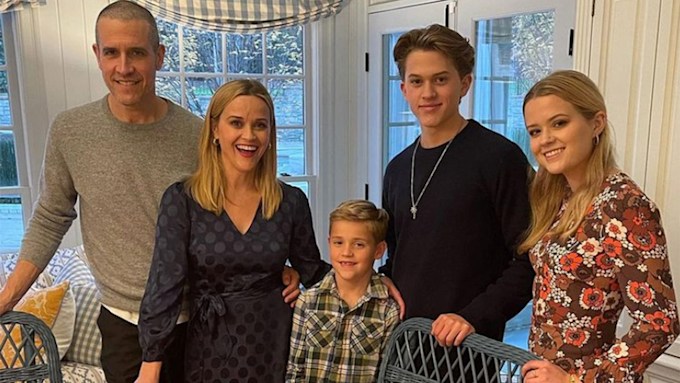 She has remained a powerhouse as a producer, being tied to three Netflix films as well as a movie entitled A White Lie, which is set to star Zendaya. She will also serve as producer for the upcoming sequel to Legally Blonde, Legally Blonde 3. She is also set to star and produce the upcoming movie based on Tinker Bell. Witherspoon's success as a producer has ultimately been a game-changer in Hollywood, as she has been able to produce and star in successful women-driven stories that have historically been lacking in Hollywood. Through Witherspoon's lead, more of these stories are cropping up which is extremely important. She has used TV as the perfect medium to tell these stories, and Hollywood has become a slightly more inclusive space. We are excited to see what will be next in her career, as it's certain to be very exciting.
John Witherspoon, one of 56 signers and the only active clergyman to sign America's Declaration of Independence, is a distant ancestor of Reese's.
After graduating from high school in Nashville, Reese started college at Stanford University before leaving to restart her movie career.
Ambitious from the time she was a child, Witherspoon was running a business out of her desk in third grade. She would buy barrettes from the store and hand-paint them for other students, selling them at a profit, she told Vogue in 2019. When the administration found out, they suspended her.
Witherspoon's first taste of the spotlight was when she was seven and modelled in an ad for a friend's flower shop. She was such a natural, her parents enrolled her in acting lessons.
At just 14 years old, Witherspoon showed up to an open casting call in Nashville to land a part as an extra. Instead, she was cast as the lead in her first movie, The Man in the Moon. Roger Ebert praised the film, including it at No. 8 in his Top 10 films of 1991.
Reese Witherspoon comes from a family of highly educated professionals; her mother holds a Ph.D. in pediatric nursing, and her father is a surgeon.
Her father Dr. John Draper Witherspoon served as a lieutenant in the United States Army Reserve and, as result, Reese spent four years of her childhood living in Wiesbaden, Germany.
She has been described as a "multi-achiever" and was nicknamed "Little Type A" by her parents.
Witherspoon is involved in children and women's rights advocacy. She is a longtime supporter of Save the Children, an organization that helps provide children around the world with education, healthcare and emergency aid.
She has a book club on Instagram where she recommends a new book every month.
Some of Reese Witherspoon's most famous roles have been in movies such as Cruel Intentions, Sweet Home Alabama, Legally Blonde, Walk the Line, Four Christmases, and Wild.
It took an intense six months for Witherspoon to learn how to sing as June Carter Cash before filming Walk the Line (2005). Witherspoon sang all of Cash's songs—in front of a live audience!
Witherspoon received her first Academy Awards nomination in 2006. She won the Oscar for Best Actress for her role as June Carter Cash in 'Walk the Line' for which she also won a Golden Globe and SAG Award. She was also nominated for an Emmy for her role in 'Big Little Lies'
Reese Witherspoon was given a star on the Hollywood Walk of Fame in 2010.
Quite the serial entrepreneur, Witherspoon founded her production company, aptly named Type A Films, in 2000. She then merged with Bruna Papandrea's Make Movies company to create Pacific Standard. Hit films like Gone Girl and Wild are among their productions. The company has since changed its name to Hello Sunshine, and is now helmed solely by Witherspoon once more.
Reese auditioned for the role of Rachel in 'Batman Begins' that eventually went to Katie Holmes. She was also considered for the lead in 'Scream' and 'Romeo + Juliet' that went to Neve Campbell and Claire Danes respectively.
Leading up to the production of Water for Elephants (2011), Witherspoon went to circus school for three months. She practiced acrobatics and trapeze with Cirque du Soleil performers, and thanks her days as a gymnast for her flexibility.
In 2013, she appeared on Michael Bublé's album To Be Loved, featured on a cover of the Frank Sinatra and Nancy Sinatra duet, "Somethin' Stupid."
Witherspoon cherishes her roots. Her lifestyle brand Draper James is a line of clothing that pays tribute to the South, her personal style, and her grandparents—the name is a portmanteau of their middle names.
In an interview with Vogue, Reese revealed that her favorite holiday is Easter. Every year, the actress enjoys hunting for Easter eggs with her family. She even launched a special line of festive Easter frocks through her lifestyle brand, Draper James.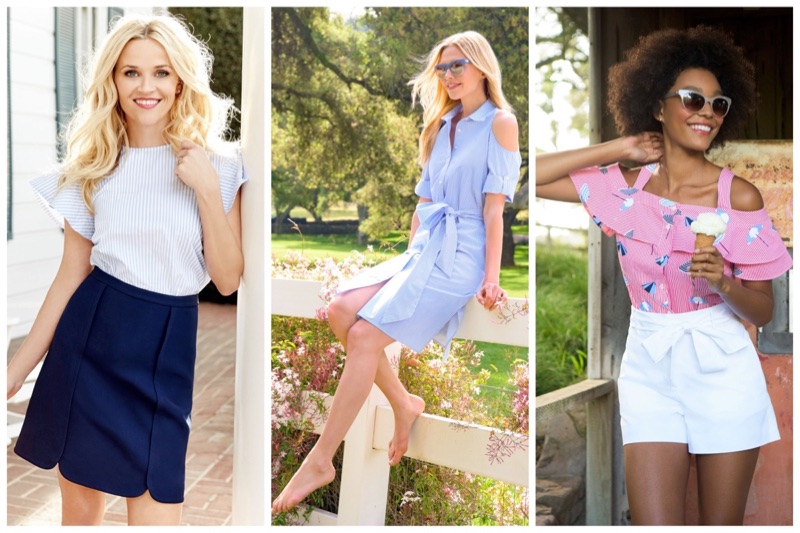 Witherspoon is a self-declared Tupperware fanatic. She is obsessed, and has publicly said she cannot walk by a Container Store without stopping.
She enjoys collecting antique linens from flea markets, yoga, snowboarding, cooking, crafts, reading, and hiking.
Initially, Reese kept about 60 items from the first Legally Blonde movie. When she went on to film the second film, she put it in her contract that she could keep her character's wardrobe.
In 2011, she became close friends with the Duchess of Cambridge, Kate Middleton in a charity event. She's also a good friend of Jennifer Aniston, Chelsea Handler, Cameron Diaz, Selma Blair and Anna Kendrick.
Has 4 dogs, a Chocolate Labrador named Hank, a bulldog named Lou, a French bulldog named Minnie Pearl, and a Black Labrador named Major. She also owned a German Shepherd named Nash, a bull terrier named Lou Ann, a French bulldog named Coco Chanel, an English bulldog named Frank Sinatra, and a French bulldog named Pepper, who died of cancer on October 19, 2020.
She was honored with the MTV Generation Award at the 2011 MTV Movie Awards, being the second female in the history of the show to receive the award, following Sandra Bullock who received the award one year earlier.
In September 2018, she published her first book, Whiskey in a Teacup, which is a lifestyle publication inspired by her southern upbringing.
She has a tattoo on her stomach. Slightly above her left hip, the actress has two birds framing a star.
She met her husband, talent agent Jim Toth, while being obnoxiously hit on by his friend. She thought Toth was a really good pal when he came over to apologize for his friend's behavior, and the rest is history.
Witherspoon is a mother of 3 beautiful kids, Ava and Deacon, whom she shares with her ex-husband, Ryan Phillippe, and Tennessee James from her marriage with her current husband, Jim Toth. She welcomed her first baby when she was only 23.
With her diverse movie roles and her irresistible charm, Reese Witherspoon has kept us glued to the screen over the past decades, but she is so much more than just a talented actress. Reese has endeared herself to women everywhere with her extremely charming girl-next-door persona. From being a doting mom to sharing food recipes, she appears very modest, gracious, and friendly, which adds to her appeal as a movie star.
Here's to the woman who brought us the iconic character that is Elle Woods. Happy birthday Reese Witherspoon!
Thank you for visiting my blog and reading today's post, I hope you all have a lovely week and don't forget if you live in the U.K the clocks change and spring forward one hour this Sunday (26th March) at 1am. For now though I shall bid you adieu and say see you next week.