Hello everyone, hope your all well, sadly the same cannot be said for everybody in our household as my dad has been really poorly since he returned back to the flat late Saturday night. We think it could be the nasty bug that's been making its way around a lot of people, as it's not Covid (he's been tested and the result came back negative) but he hasn't left his bed since he finished work. My mum and I are not feeling particularly well ourselves, we think we might be coming down with the flu as we're both experiencing multiple symptoms that comes with having the virus, for me personally, I keep suffering with a runny nose, body aches, fatigue and brain fog (just to name a few) amongst some other things, the last one making it very hard to think properly, so it has been very hard to work on my blog this week, usually I have my posts pre-planned and laid out so I know what I'm doing but due to being unwell, that hasn't been the case for this week.
Enough of my rambling lets move on. As I mentioned above about brain fog and struggling to think properly, it leads me nicely into today's blog post – Blog post ideas for beginners….now disregarding the title a little bit as this weeks topic doesn't actually have to be just limited to beginners, some of the things on this list also works for anyone who is suffering or has suffered from writers block like I have suffered from throughout my blogging experience on multiple occasions!
Whether you're just starting out on your blogging journey or you've been at it for a while and are looking for some inspiration, this post is for you. I'm not going to give you a long list of blog post ideas because that would depend on your niche, whether lifestyle, mom blog, finance, or otherwise. While there are potentially hundreds of ideas you can try out, picking one closest to your interests will be much easier to get into.
Introduce yourself
Tell your readers who you are and give a brief background on yourself. Explain what the blog will be focused on and where you want the blog to go. This is because you would want your readers to know exactly what your blog is about and the kind of content they should expect to be getting from you on a daily or weekly basis. The way you introduce your blog would be greatly determined by its name. If your blog is named according to a specific niche (e.g. the food experts blog), your introduction should state what kind of content readers should expect regarding food. The advantage of starting your blog with an introduction is that the reader will be absolutely sure of what your blog is about. It will also give them fair knowledge of what to expect if they keep visiting your blog.
Examples:
My Journey As a New Blogger
How to Overcome Blogging Anxiety and Reach Higher Levels of Success
The Benefits of Starting Your Own Blog Today
5 Essential Steps for Growing Your Audience Quickly
How-to Guides
The how-to guide is your time to shine! These blog posts are not fluff or clickbait. Instead, the how-to post is all about establishing yourself as an authority in your niche. All you need to do is research a topic/problem in your niche and describe to your readers how to go about them. People have many minor problems that they do not know how to handle, and blog posts that teach them how to solve these problems will be warmly welcomed. It may not even be a problem. Your blog posts could teach them how to do something they weren't even interested in before. But seeing such posts could prompt them to give it a try.
Examples:
How to Set Up a Blog in 10 Simple Steps
4 Tips For Writing Inviting & Engaging Blog Posts
How To Create a Winning Content Strategy for Your Blog
List Posts
Who doesn't love lists right? List articles are always among the most shared on the internet. You can create a list of just about anything. Perhaps it is a list of your favorite places to eat or your summer reading list, or your favorite web applications. The possibilities are endless. List-style posts generate lots of traffic because of their catchy and highly clickable headlines. Readers love scanning through information quickly, and that's why listicles are great for you. They are also very easy to research and write, thereby giving you a manageable amount of work to do.
Examples:
X Tips for Starting a Successful Blog
The Top 5 Things You Need to Know Before You Begin Blogging
X Essential Tools for Every New Blogger."
Top 5 Tips to Pick Your First Blog Post Idea
Motivational Quotes for Your Niche
Quotes can be a useful way of giving readers a deeper appreciation of the theme. These posts are meant to inspire your readers and give them a confidence boost. You can also use them to motivate readers into taking a specific action, and they're great for creating a positive vibe around your blog. They'll help you gain your readers' trust and get them emotionally invested in what you have to say.
If you're running a fitness blog, for instance, you could post motivational quotes such as "no pain, no gain", or "pay the farmer to avoid paying the pharma".
Tips
Blog posts like these will help give your readers insights as to why XXX is good or bad for them. We all have daily habits; some are great, while others are simply terrible! Telling your readers why a particular practice is good or bad for them will open their eyes to specific facts they have ignored for years. Be sure to state only the facts, especially the ones that can be proven. You should also provide references from trusted sources if need be to further prove that the reasons you are giving them are valid. Tips help people solve their day-to-day problems and help them improve the quality of their lives. This is a great blog post idea for you. Even though you might have already written some article posts that are packed full of information, it's not always possible to squeeze everything into a single post.
For Example:
X tips on how to stay motivated in your career
X tips for improving your mental health
X tips on budgeting
Product reviews
Product reviews are very important, especially if you're writing on a product-focused blog. Product reviews are a great way to get traffic to your website as well. People interested in what you have to say about products will be browsing your blog for reviews, which means that they'll end up seeing and reading about other things on your blog. Be sure to write a detailed review that is easy on the eyes. This will make it much easier for your readers to understand the product and get a good idea of why they should purchase it. Try to include images of the products you're reviewing near the end of your article (just be careful when not to use copyrighted images).
Examples:
X Best travel laptops for remote work
Pros & Cons of Nikon Cameras
Top blogging equipment
Personal Stories
If you've been blogging for a while, then you should probably share some of the personal experiences and lessons learned along the way. This has been proven to be one of the best ways to get more traffic and make money from your blog. In fact, if you keep opening up about yourself and sharing your thoughts regularly, you can create a massive community of people interested in what you have to say. Try creating a post where you write about your personal growth and development – this will help your blog grow even further!
For Example:
Stepping Out of My Comfort Zone and Doing What I Love
How a Small Moment Led Me to Follow My Dreams
Growing Through Loss: Challenges That Changed Who I Am
Top blogs in your niche
Pick a few obvious influencers in your niche but throw in some lesser-known bloggers that you think are great. They might return the favor on their blogs. You can write a profile post about an industry leader, your customers, or someone who's up and coming in your industry. Consider writing a post on "Who's who" in your industry. You can link to their Twitter handles, their websites, etc. Be sure to message those industry leaders as they very well may share your post too.
Case studies
Case studies are similar to how-to`s in that they provide detailed instruction on a subject. However, instead of giving simple steps, case studies include real examples of problems and solutions. By providing concrete details, case studies allow readers to see what they would need to do to apply the solution to their own situations. You could find a brand or fellow blogger that's doing really well in the niche that you're in and do a best-case study on them and talk about what they're doing right, why people like them, and what your readers can learn from their example. Sharing a detailed analysis of a specific example or case can be a powerful way to illustrate a point or concept. Consider writing a case study to demonstrate the application of a particular idea or principle in a real-world setting.
Examples:
Implementing Technology to Streamline Customer Service: A Case Study of a Successful Gym
I Cut Out Carbs For 2 Months – See What Happened
Best books in your niche
Whether it's your passion or just another topic that you're interested in, there's a good chance that you've read a lot of books on the subject. If this is so, then you should share your favorite ones with other people. Not only will this help engage with readers of your blog, but it will also allow you to write unique content that others won't be able to provide.
For instance, you could do:
9 books you should read before you die.
21 books of places everyone should visit in their lifetime
15 Best Photography books
7 Best books for bloggers
31 Best Books for Bloggers and Aspiring Entrepreneurs
Regardless of the niche, you're in; you should definitely provide a book recommendation post.
Reasons Why
Blog posts like these will help give your readers insights as to why XXX is good or bad for them. We all have daily habits; some are great, while others are simply terrible! Telling your readers why a particular practice is good or bad for them will open their eyes to specific facts they have ignored for years. Be sure to state only the facts, especially the ones that can be proven. You should also provide references from trusted sources if need be to further prove that the reasons you are giving them are valid.
For example:
10 reasons why being in nature is good for you
17 reasons why travel is good for you
10 reasons stretching is good for you
Frequently asked questions (FAQ)
People tend to come up with some rather strange questions pertaining to your industry, service, or product. You could write a FAQ list of common questions and their answers on a per-topic basis. This way, you'll be providing your audience with some useful information that they might need to know about their web hosting service, blogging software programs, eCommerce platforms, or whatever it is that you're selling. This first blog post idea helps readers become more knowledgeable while putting you on top of Google over time for niche-related search terms.
Mental health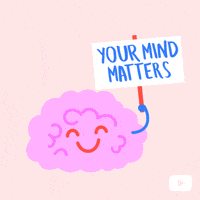 Mental health blog posts are focused on exploring the various issues related to mental well-being, such as stress, anxiety, depression, and more. These posts often provide information about how to manage these issues and where to seek help if needed.
Examples:
How To Manage Stress During Difficult Times
Eight Ways To Improve Your Mental Health
Five Tips For Looking After Your Mental Wellbeing
Top 10 useful products for X (your niche)
Collecting and testing new products is a lot of fun. People love reading about products, brands, and tools. You could create a list post that shares 10 of the most useful products in your industry and make it interactive by providing links to buy them.
For example:
Top 10 DSLR cameras to use for photography
Top 10 skincare products to use for____
Top 10 online courses to help you progress in____
Top 10 tools to use for DIY
Compile A List Of Your Favorite Things
This blog idea is a little different and can be a lot of fun to write. Compile a list of your favorite things – it could be anything from your favorite books, movies, songs, and restaurants… you get the idea! For each item on your list, write a short paragraph explaining why you like it. Be creative and have some fun with your blog post. You could even ask your readers to contribute to your list by leaving a comment with their own favorites.
Examples:
Favorite Comedy films
Favorite travel destinations
Favorite photography hotspots
Quizzes
A quiz blog is a type of blog that features entertaining and interactive quizzes on a wide range of topics. Quizzes can be an effective way to engage your readers, test their knowledge, and offer interesting insights into their interests and preferences. Adding quizzes to your blog posts is also a great way to incorporate some personality into your site. While people love reading your content, it can become monotonous after a while. Interactive content like quizzes or surveys can keep readers engaged. BuzzFeed is notorious for its quizzes. Their quizzes range from finding your celebrity look-alike to compatibility tests. Find out what your audience is interested in and put together a simple but entertaining quiz for them.
Blog Posts Related to Specific Holidays
No matter what niche you're in, you can find a way to write holiday content. You could even focus on smaller holidays such as Valentine's Day, Mother's Day, or Labor Day. You could also create a blog post that discusses products/deals in your industry during the holidays. Holidays are always popular and people always google them, whether to find the date of the holiday, find recipes, or game ideas, you name it. If you are an e-commerce brand, think about what products you sell that appeal to people during the holidays. When you write your post, talk about any special sales you'll be having, share fun holiday traditions, or share pictures from your holiday party. Make your holiday post the viral post of the holiday among your readers!
Share Recipes
There is a reason why recipe posts are so viral — people need to eat! Therefore your post can help attract attention from all across the world. For SEO purposes, be sure to include any alternate names for your dish or drink, as well as give very precise measurements and cooking instructions.
Examples:
Recipes for a summer picnic
Winter warmer meals
Quick mid-week meals
Fun facts
Fun facts blog posts are a fun and engaging way to provide readers with interesting bits of information or trivia related to a particular topic or issue. These posts can be used to add context and intrigue, as well as help readers develop their own informed opinions.
Examples:
X Interesting Facts You Didn't Know About Social Media Marketing
X Fascinating Insights From Project Management
X Fascinating Secrets From the World of Investing
Travel guides
If you love to travel and have some insider knowledge about particular destinations, consider writing a travel guide for your blog. These types of posts can be helpful for readers planning trips and can also be a great way to document your own travels.
Examples:
Local Gems Around The Globe
Top Europe destinations
Must-have items to put in your suitcase
No matter what type of first blog post ideas you decide to run with, usefulness and quality is everything. This list of blog ideas should hopefully help you figure out what you can write about. Take some of the ideas and plan out your content calendar. Be sure to use a variety of options to keep things fresh and interesting for your readers. Remember, coming up with topics is the hard part but always put your interests first. If you're blogging about something you love, it'll be much easier to write consistently.
Thank you for visiting my blog and reading today's post, I hope you all have a lovely week, and I shall hopefully see you back here next Wednesday!