Hey everyone, I cannot believe we're already ten days into July, this month seems to be going by so quick, but anyway, I hope you're all well! I know that with having the sun shining, a lot of people have been suffering from hayfever, so I hope that it's not been too bad.
Since last Wednesday, we received a phone call about an appointment for an MRI scan which I'm due to go to on Sunday, It's a good job I'm an early morning person as my appointment is at 9am. Last week I mentioned about having to wait until Monday (8th July) to see a Neurologist, well I, unfortunately, had to reschedule that due to my dad's tyre on his car bursting (I can't drive as of yet), so now it's been changed to Friday, which fingers crossed will give me some answers.
Now that I've rambled on, let's get on with this weeks post which is to do with a list of some of my favourite comedies. ☺ Comedy is my go-to genre in films as they always make me laugh and are the reason why I tend to have a smile on my face most days. The list below won't feature all  my favourites as the list would go on and on, but I've narrowed it down to 30 (which was not an easy task to do) you may have seen some of them or you may not have even heard of them, which is fine, but if there are some you haven't watched and they look interesting, I highly recommend any that's on the list. So without further ado and in no particular order, here are my top 30…..
Top 30 Comedy Films:
1. Girls Trip (2017)
Stars: Regina Hall, Queen Latifah, Jada Pinkett Smith Tiffany Haddish
2. Night school (2018)
Stars: Kevin Hart, Tiffany Haddish
3. Pixels (2015)
Stars: Adam Sandler, Kevin James
4. Identity Thief (2013)
Stars: Jason Bateman. Melissa McCarthy (Love Most of Melissa's Movies)
5. Miss Congeniality 2: Armed & Fabulous (2005)
Stars: Sandra Bullock, Regina King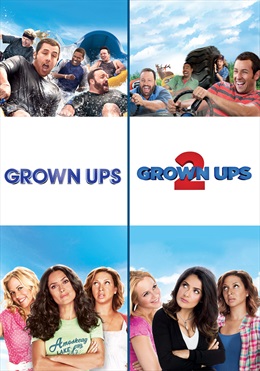 6. Grown Ups 1 & 2 (2010)
Stars: Adam Sandler, Salma Hayek, David Spade
7. Jumanji ( I love both versions!) (1995 & 2017)
Stars: 1995 – Robin Williams, Bonnie Hunt / 2017 – Dwayne Johnson, Jack Black
8. Central Intelligence (2016)
Stars: Dwayne Johnson, Kevin Hart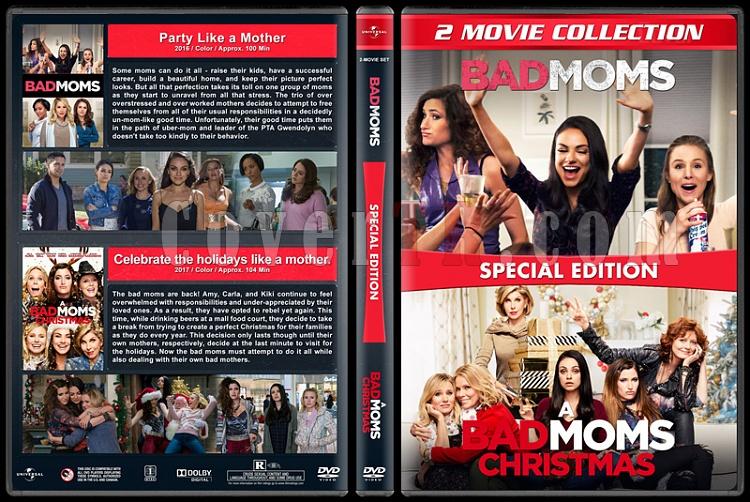 9. Bad Moms 1 & 2 (2016)
Stars: Mila Kunis, Kristen Bell, Kathryn Hahn
10. The Rundown / Welcome to the Jungle (2003)
Stars: Dwayne Johnson, Seann William Scott
11. Bridesmaids (2011)
Stars: Kristen Wiig, Maya Rudolph
12. Get Hard (2015)
Stars: Will Ferrell, Kevin Hart 
13. Daddy's Home (2015)
Stars: Mark Wahlberg, Will Ferrell
14. Sisters (2015)
Stars: Amy Poehler, Tina Fey
15. Snatched (2017)
Stars: Amy Schumer, Goldie Hawn
16. Paul Blart: Mall Cop (2009)
Stars: Kevin James, Jayma Mays, Raini Rodriguez
17. White Chicks (2004)
Stars: Shawn Wayans, Marlon Wayans, Terry Crews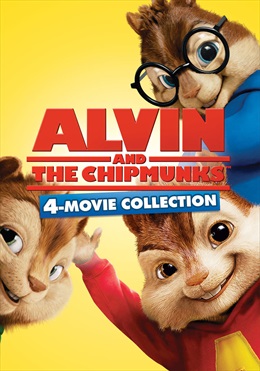 18. Alvin & the Chipmunks (All 4 Movies) (2007)
Stars: Justin Long, Matthew Gray Gubler, Jesse McCartney, Jason Lee
19. Ace Ventura (1994)
Stars: Jim Carrey, Courteney Cox
20. Mrs Doubtfire (1993)
Stars: Robin Williams, Sally Field, Pierce Brosnan
21. The Ugly Truth (2009)
Stars: Katherine Heigl, Gerard Butler
22. The Bounty Hunter (2010)
Stars: Jennifer Aniston, Gerard Butler
23. The Back-Up Plan (2010)
Stars: Jennifer Lopez, Alex O' Loughlin
24. The Proposal (2009)
Stars: Sandra Bullock, Ryan Reynolds 
25. Johnny English Trilogy (2003)
Stars: Rowan Atkinson
26. Deadpool 1 & 2 (2016)
Stars: Ryan Reynolds
27. Step Brothers (2008)
Stars: Will Ferrell, John C. Reilly 
28. Zookeeper (2011)
Stars: Kevin James, Rosario Dawson
29. Blended (2014)
Stars: Adam Sandler, Drew Barrymore
30. Big Momma's House Trilogy (2000)
Stars: Martin Lawrence, Nia Long
*Side note ~ The ones where there are sequels etc… I've only put the year of the 1st movie as it's usually better to watch the boxset in order!*
I hope you all enjoy the rest of your week, and hopefully, in next weeks post I will have some more information, but until then, see you next time. ☺