Good morning you wonderful lot, hope you're all well! We had a very busy day on Sunday, as we visited my Sister (and family), my Grandad, and then my Nan all on the same day to deliver their presents, and because they all live in different cities/towns it meant there was a lot of traveling involved and also meant it was an extremely long day, but it was worth it to be able to see all of them and spend some quality time with each of them! The only bad thing that happened occurred when we were almost back 'home', when two grown men saw we were driving down the road and ran straight in front of our car, causing my dad to slam on the brakes before he hit either of them, but in doing that it resulted in me being flung against my seatbelt and getting whiplash mostly in my shoulder and chest which I'm still suffering with now, but thank god for seatbelts as it could've been a lot worse. Word of advice: Always wear a seatbelt, they save lives.
Moving on with today's post which in a way sort of fits in nicely with what I was talking about in the paragraph above regarding traveling, I thought something you might find useful, especially around Christmastime is a few travel tips to help you if you've decided to travel somewhere over the Christmas period to make it a less stressful experience.
Traveling during the holidays can most certainly bring plenty of joy. After all, it usually means you're off to see your loved ones or heading to the vacation destination of your dreams to end the year right. But so are millions of other people, which can make for a rather stressful travel experience in airports, train stations, and on the road. But fear not — here are some helpful tips to make it a stress free time!
Plan In Advance
Just like any other time you're traveling, it is better to plan your trip in advance. With added pressures at Christmas time, it can be easy to forget the travel essentials. To prevent this from happening, make a list of all the things that you to need pack a few weeks before your trip (and don't leave packing your suitcase until the night before). Check that your passport is still in date before booking travel and don't forget to ensure you have travel insurance coverage (if you're traveling abroad). Buy a folder to keep all of your travel documents in, such as your passport, visa, boarding pass, and the name of your hotel. Alternatively, you could 'go digital' by storing travel documents on your phone and checking in for your flight online, saving you time at the airport; however, it is still safer to have a paper backup just in case your phone runs out of battery or decides (like most technology) not to work.
Pack Gifts With Care
If you're bringing gifts with you when you travel, be mindful of customs and import regulations in the country you're traveling to, and be careful not to exceed your allowance if traveling outside the EU. Customs officers may wish to inspect your baggage, so don't wrap gifts before you pack them. Wrap bottles and other breakable items in a jumper or two to prevent your gift from being broken before it lands under the tree.
Leave Early
With Christmas being one of the busiest times of year for travel, it's better to leave early, allowing extra time for any unexpected mishaps along the way. Traffic may be heavier than usual and airports busier, so be prepared to spend longer traveling than you usually do. As Christmas falls over the winter months, expect that bad weather could negatively impact your journey. Snow, ice, rain, and storms can cause delays for all types of travel, so make sure to check flight and rail statuses before leaving and be prepared for cancellations (it's good to have a backup plan). If roads are icy, make sure to drive slowly and only if necessary.
If You're Driving, Make Sure To Get A Tune-Up
Driving in the winter can be just as tough as flying. Not only do you have to think about the various weather patterns, but you also have to contend with millions of others making the drive too. And the last thing you need is your vehicle breaking down at an inopportune time. Make sure to get a quick tune-up before hitting the road. Top up engine coolant with an anti-freeze mix, check oil levels, windscreen washer fluid and tyre pressures. Remember, a well-maintained car isn't just more reliable – it's also safer.
Fill up, Charge Up
If you drive a petrol, diesel or hybrid car, fill up the day before a long journey to save you time the following day and to get the best price for your fuel (motorways services are often 20-30p per litre more than local garages). Aim to refill well before the fuel warning light flashes up. If you drive an electric vehicle and you have a home charger, put it on charge overnight, or take it out the day before to a fast or rapid charger so there's plenty of range for your festive road trip. As ever, plan ahead if you need to stop for more charges on your route.
Avoid Peak Travel Dates
If possible, avoid travel during peak dates over Christmas. For many of us, work schedules mean that we only have a short amount of time off, so think of dates when people are going to be maximising the most out of their trip home/away. For air travel, the cheapest time to fly is on Christmas Day followed by Christmas Eve. The dates just before Christmas and just after Christmas are more expensive, so if you are lucky enough to have extra time off work then considering flying earlier or later. If you are travelling by road, peak dates are the weekend before Christmas so bear this in mind when planning your trip. The earlier you book your trip, the more likely you are to get a cheaper rate, so make sure to contact us about your booking as soon as possible.
Watch The Weather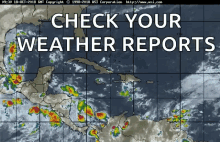 Winter holidays often mean rain, sleet, snow, and ice, which can wreak all sorts of havoc on your plans, whether you're flying or driving. Make sure to watch the weather reports in advance of your trip and do your best to adjust accordingly. Ahead of a major weather event or storm, airlines typically issue flexible travel policies to allow travelers to postpone their trip to a later date or move plans to an earlier date for no additional fees. You may even be able to choose an alternate destination, but keep in mind that if you change the destination, you may have to pay any difference in the fare.
Have A Backup Plan In Case Things Go Wrong 
It's Murphy's Law. Everything that can go wrong, will. That's why it's a good idea to have backups on backups for your holiday planning. This starts with opting in for travel insurance. Travel insurance can be purchased through airlines, or can be purchased via various providers. Check out all the options — including "cancel for any reason" policies and standard options that cover everything from canceled flights to lost baggage — and find the one that fits your needs. Also, check with your credit/Debit card provider to see if it's already included in your purchase. Next, try to create an alternate route to your destination. Flight canceled? See how far the drive is, check bus and train routes, or have an entirely different plan B option for your holiday celebration (like a staycation), so you don't feel like you're missing out.
Be Digital
If you're flying, check in online 24 hours before your flight. This will save you a lot of time standing around at the airport. There may still be a queue for bag drop-off but it tends to move fairly quickly if more people have done their online check-in in advance. Another advantage of online check-in is it also allows you to choose your seat.
If You Can, Only Pack Carry-On Luggage
Losing a checked bag, to put it bluntly, sucks. Now, imagine losing a checked bag that's filled with all the gifts you so diligently purchased for your nieces, nephews, aunts, grandparents, and more. If you can live without a few items, it's a good idea to only pack a carry-on to reduce your chances of losing anything along the way. Plus, you'll be able to leave the airport faster because you won't have to wait forever at the baggage carousel. 

Get Involved
The festive season can be a solo traveller's nightmare. Seeing photos of your friends letting their hair down on social media and hearing stories of family get-togethers can naturally bring about feelings of loneliness. A top Christmas travel tips for solo travels include reaching out to other travellers in the same boat and getting into the spirit of local celebrations. A great way to do this is by getting involved in a group activity such as yoga or group tours.
Take Some Snacks
In case you get stuck in traffic, or hae to wait in long lines at airports, packing some snacks may be really helpful. If your anything like me , I start to get moodier and more stressed when I'm hungry or I'm sure as many people have been called 'hangry'. To prevent this from happening and to be able to think right during the holidays, it's a good idea to pack some snacks to stop you from becoming hungry.
Hopefully, using these tips will help prepare you before you decide to travel and will mean you wont have to stress over the holiday season! This way, you can prevent any anxiety that usually comes with any type of travel and focus on staying positive and actually enjoying the festive period.
Thank you for visiting my blog and reading today's post! As of today I will be taking the next two weeks off to spend some quality time with my famiy over this holiday season, I will be back with my next blog post and the first one of the new year on the 4th January 2023, I hope you all have a lovely Christmas and a Happy New Year, hopefully next year will be a better one for all of us (fingers crossed).