Good morning everyone, are you all doing Ok? Before I continue with today's post, I just want to take a moment to say Happy Anniversary to my wonderful parents, I can't believe it's been 25 years since they said 'I Do' to one another, they've been put through some tough obstacles throughout the years and are still facing challenges today, but they get through it together, and seeing them be there for one another and witnessing the love thats shown between them gives me hope for the future! Other than that, nothing else exciting has happened, we're still in the process of moving, but its a very lengthy process, so its still a waiting game.
On with today's blog topic… We've all heard the phrase "A picture is worth a thousand words," right? Well, someone has to actually take those pictures—and that's where photographers come in. Many things are superfluous, but there are several camera accessories that are actually quite crucial for the keen photographer and can make your photographic life much easier.
Whether you're an experienced photographer or a newbie with the camera, having a list of essentials in your pack or bag at all times is a good idea. Being prepared means missing fewer shots, improving those you get, and enjoying yourself more. With that in mind, here is a list of 15 items I've put together that every photographer should have in their bag.
1. Lens Cleaning Kit
An immediate must-have after you buy your camera and lens is a cleaning kit. You want to keep your gear as clean, shiny, and polished as it is right out of the box. Dust specks, spots, and smudges happen, but they're a pain to deal with in post-processing. It's far better to reduce or eliminate them by carrying a lens cleaning kit in your bag. To clean your lens from any dust or fingerprints you should get a micro-fiber cloth. This inexpensive piece of material can save your very expensive gear from getting scratches.
2. Memory Card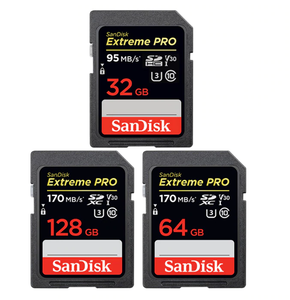 Another immediate purchase after the camera is a memory card. Memory cards store photos and lets you transfer them from your camera to your computer, and the more you get into photography, the more memory cards you'll need! Get a memory card that can hold plenty of photos — ideally well over 1000 photos, if not more. Find a memory card that's at least 16 GB, ideally, one that has 32 GB, 64 GB or more, depending on the size of the images your camera delivers, and the kind of photography you do. For example, if you're into sports photography, you'll probably often shoot in burst mode, and that goes through the storage space very quickly. When buying memory cards, you need to make sure you take into consideration the format, the speed, and the capacity.
3. Tripod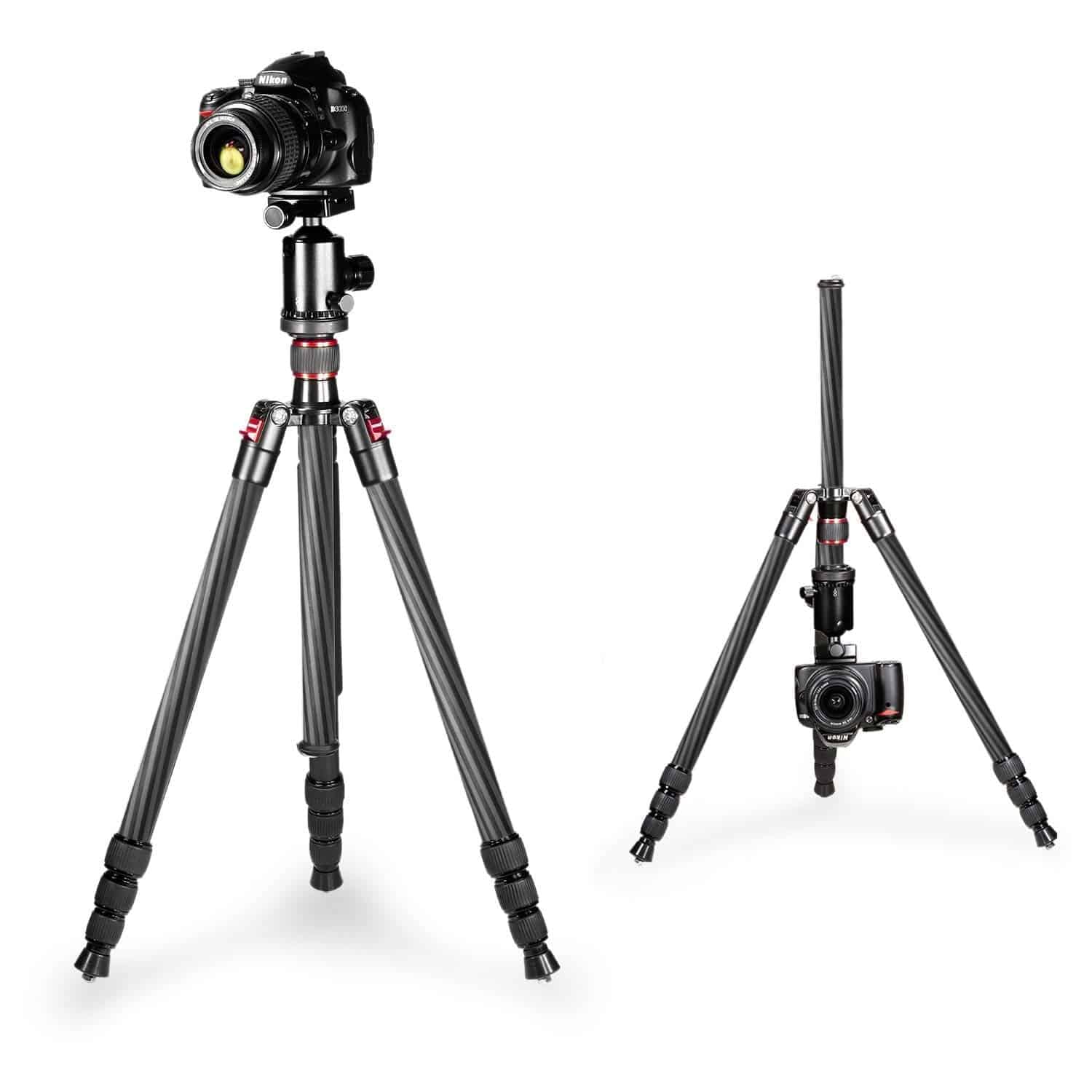 Regardless of what you're shooting, you're eventually going to need to stabilize your camera. Everyone should have a tripod in their gear. It can be a small and light travel tripod or a heavy full-size studio one, this will depend on your own needs. Whatever the case, a tripod can be useful for many things. The first and most common is to avoid camera shake, having your camera stable will give you more freedom to move the settings for long exposures. In addition to supporting your camera, it can stand in for an assistant. You can use it to hold a reflector, external flash or even a background to isolate a macro subject. When you choose a tripod you need to consider the material, for example, carbon fibre is lighter than aluminum, but it comes with a price. However, if you're planning on taking it on the road, weight can be a big issue.
4. Camera Bag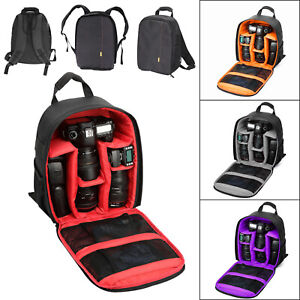 A camera bag is a very important DSLR accessory for many reasons. Firstly, it allows you to move around without showing the world the expensive gear that you are carrying with you. Second of all, a bag keeps all your devices and cables together, protecting them from damage and adverse weather conditions. The style of bag you choose will depend on your equipment and where you plan on shooting. Landscape photographers might prefer lots of pockets for extra DSLR accessories, so a waterproof backpack is advisable. Those who prefer to keep their kit to a minimum will benefit more from a sling bag. Consider size and weight as the bag needs to fit your equipment without damaging it, but also still be comfortable for you to be able to carry it.
5. Filters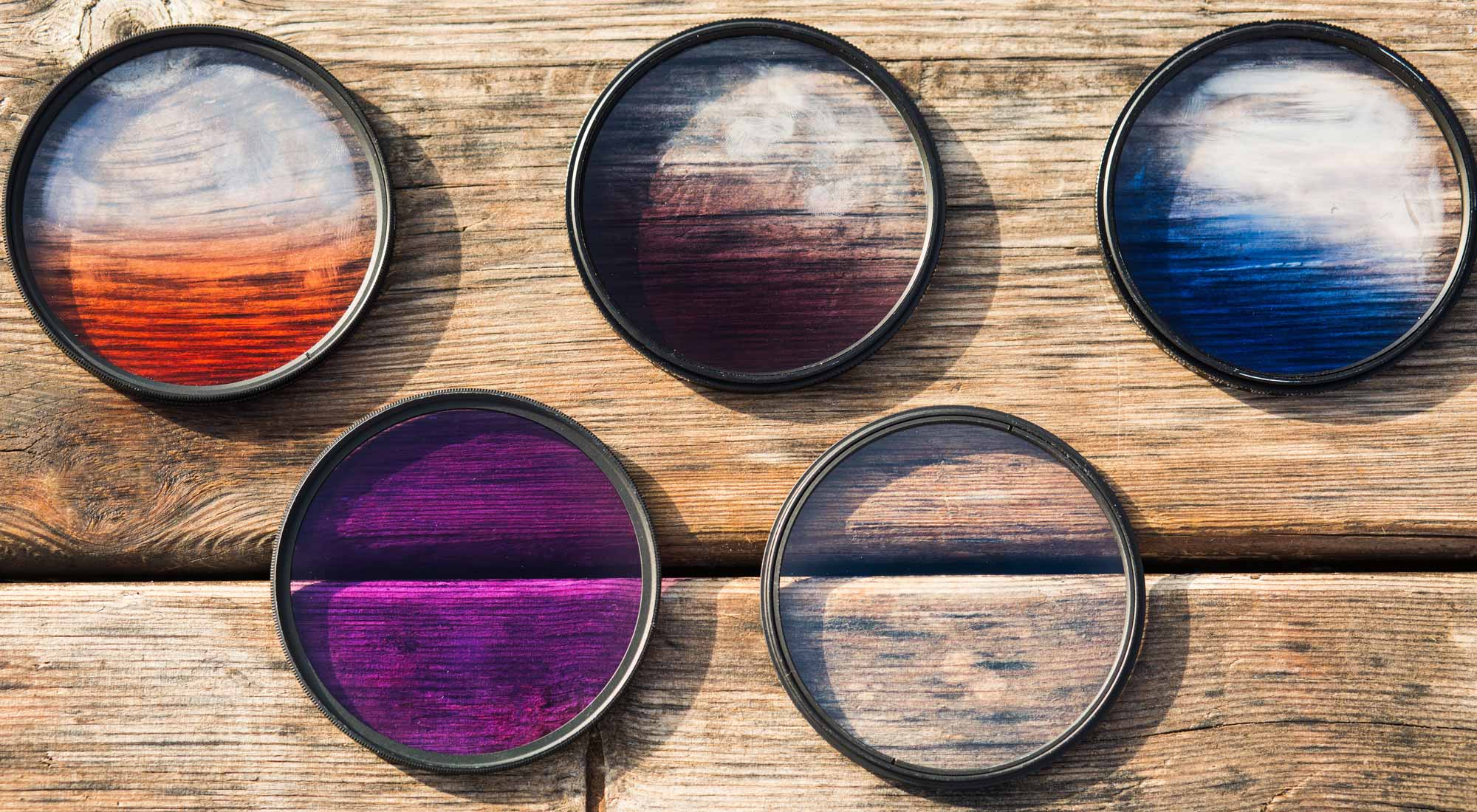 Polarizing Filters are a very versatile and practical filter that you can get. They filter out polarized light and reduce reflections dramatically. They also increase contrast and enhance color. It's mostly used for landscapes because it deepens blue skies. It's also valuable for removing reflections by avoiding any clipping in the highlights which makes it useful for anything with a reflective surface.
Neutral Density (ND) filters reduce the amount of light going through a lens, creating a need for a slower shutter speed. This is helpful where a slower shutter speed is needed, for example; the motion blur of a waterfall, people, cars etc… Neutral Density filters can also be used with a high apertute and flash in order to not overepose the image. There are other types of filters, but these are the most basic and common ones a lot of photographers find useful.
6. Portable Storage Drive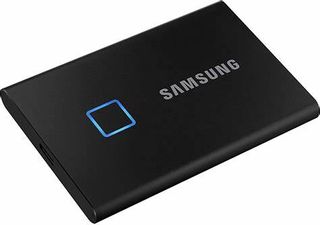 You may not consider this a high-priority item, especially if you're backing up to the Cloud. Backing up your image files should always be a top priority. Accidents happen, even after your photos are safe on your laptop. Portable, external hard drives have become so small and affordable that there's no good reason not to carry one with you. A reliable external solid-state or hard drive is critical when you start amassing a large collection of digital photos. These are a lifesaver when you need a way to transfer large folders, back-up image catalogs, or simply clear up some room on your computer. Be prepared for the worst with your own portable backup drive and good organization strategies so your important photos are safe and easy to find.
7. Photo – Editing Software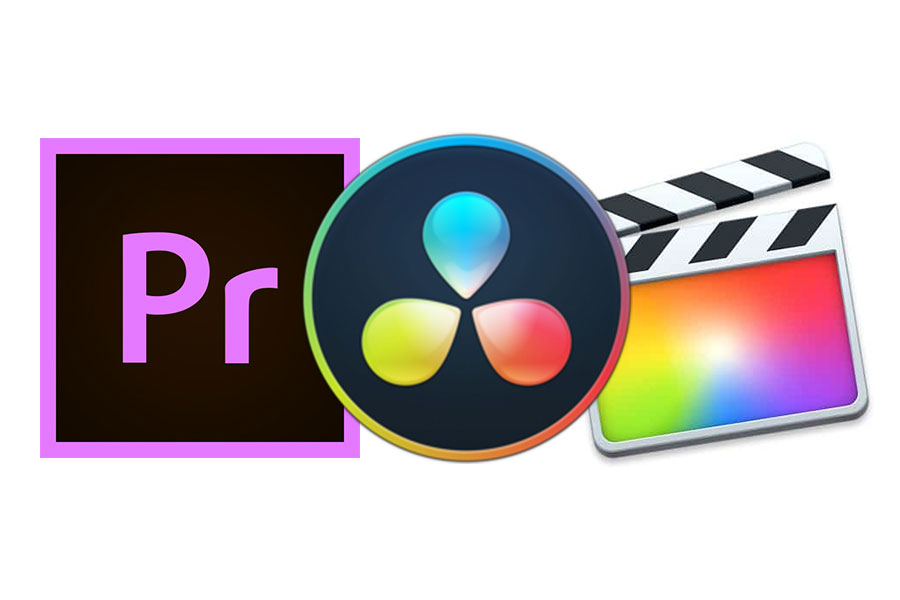 No matter your photography standard or experience with image manipulation/retouching, all photographers need to have photo-editing software – without it, your photo won't be its very best. The industry standard for digital image editing the Adobe Creative Cloud which includes Photoshop and Lightroom, but these incur a subscription fee. There are several other great programs besides the Adobe apps to choose from depending on your budget and needs.
8. Extra Batteries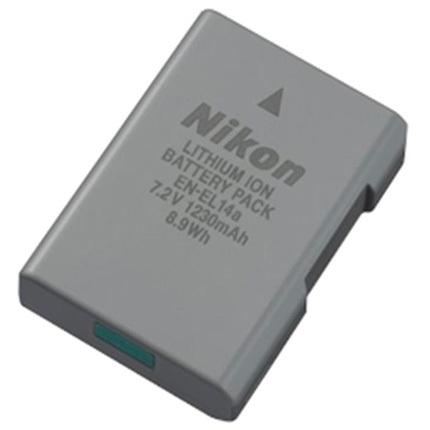 A DSLR battery can last anywhere between a few hours and a few days. It all depends on how much you use your camera and built-in flash. Burst mode shooting and constant LCD screen usage demand precious battery power. Make sure you have fresh, charged spares for each one. For those that use disposable batteries, consider switching to rechargeables and bring along a portable charger. Extra batteries are necessary DSLR accessories that will allow you to shoot longer before needing to head home.
9. Memory Card Reader
An important accessory to have is a memory card reader. SD is the most common card format, but double-check which one your camera uses before buying a card reader. If you own multiple cameras (or a model which has two different format card slots), there are multi-format card readers available too. Some photographers prefer to plug the camera into their computer directly, but a reader is much faster. If you're doing long photoshoots or events, you can leave your images from one card downloading while you continue to shoot with the next card.
10. Remote Shutter Release
A remote shutter release allows you to control your shutter without actually touching your camera, which eliminates the potential for camera shake and accidental blurring. It's most often used in conjunction with a tripod. There are a couple of different kinds, wired and wireless. If your camera body allows it, get a wireless one, they give you more options and save you the headache of untangling yet another cord. Unlike a standard cable or wired remote release, a wireless model also lets you get away from your camera.
11. Reflector Kit
When you need to manipulate light to get the effect you want, there's nothing more convenient and thereby more valuable than having the right reflector on hand. Fortunately, there are a good number of reasonably-priced kits on the market with lightweight, folding reflectors in all the colors you need. Whether you're manipulating ambient light or setting up your own, the right kit will ensure that you get the job done. Higher-end kits will also include a diffuser for softening harsh light and a black surface to absorb light. This is one of the most versatile items you can add to your gear bag.
12. Camera Strap
Camera straps means camera comfort. If you plan to wear your camera around your neck It's recommend buying a comfortable strap. Many cameras come with straps, but these often dig in and cut into your neck due to the combined weight of your camera and lens. When looking for a camera strap look for a broader strap with a padded strap cover, one that will be comfortable and uncomplicated to maneuver. A Sling or Cross-body strap hangs from one of your shoulders, so you can switch from one to the other as you need to rest. You can also use it across the chest to distribute the weight more evenly.Wrist and hand straps are mostly used with small or lightweight cameras like the mirrorless system. It gives a break to your neck and shoulders while keeping your camera on hand.
13. Speedlight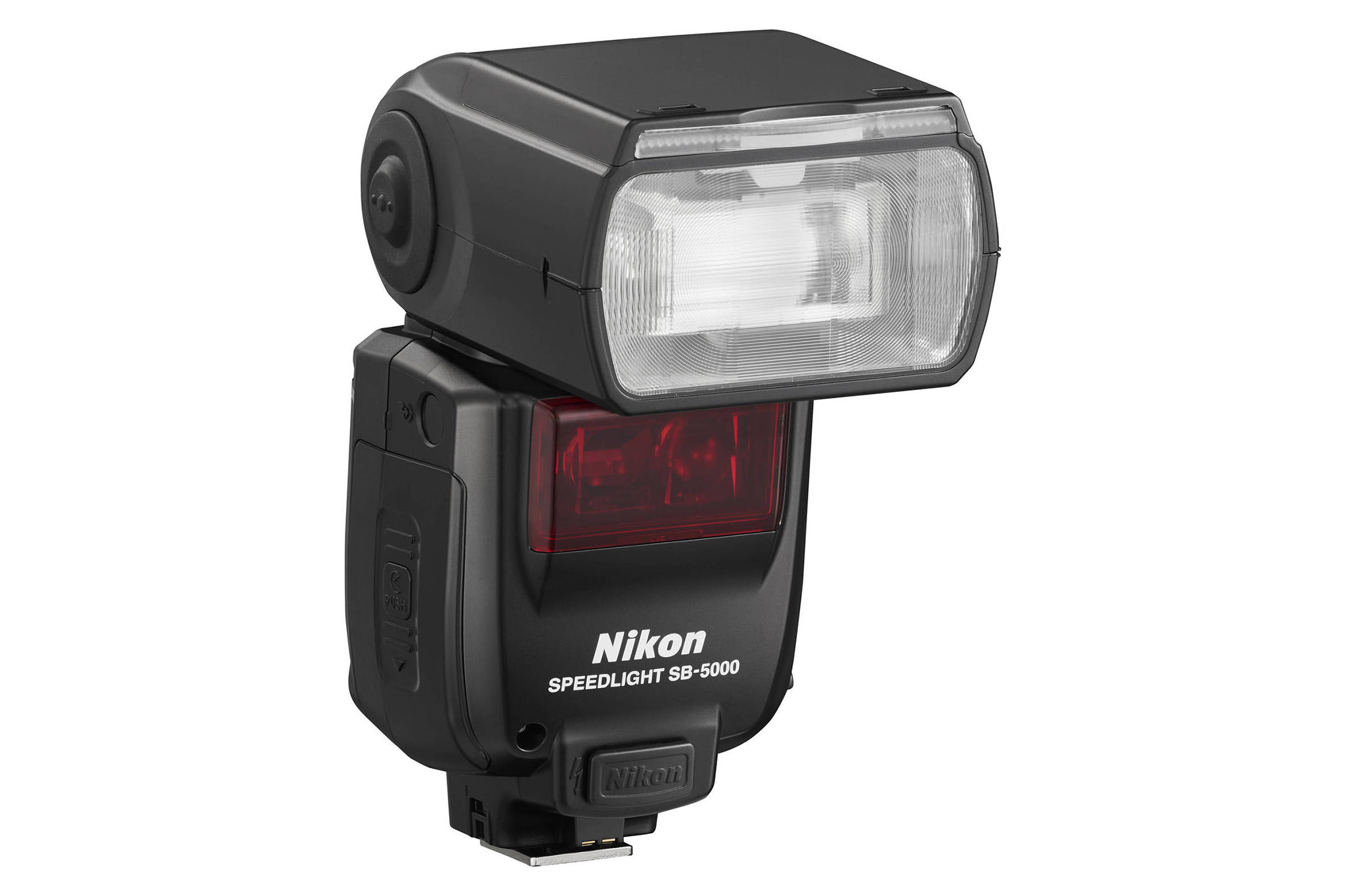 An on-camera flash, also known brand-wise as a "speedlight" or "speedlite," is an indispensible accessory for many photographers; it provides additional light when conditions become too dark to handhold your camera comfortably, allows you to achieve more balanced exposures in daylight, permits freezing of fast-moving subjects, and can also be used to control or trigger other flash light sources. Additionally, a flash can be used as a highly effective creative tool to establish an aesthetic that elevates your imagery when lighting conditions are considered less than stellar. The benefits of an external on-camera flash far outweigh those provided by a built-in camera flash, while the only drawback is having to carry an additional piece of equipment.
14. Lens Hood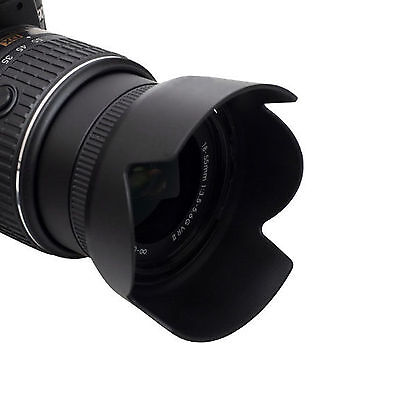 Lens hoods tend to come with the lens you buy. This accessory is used to prevent glare. You simply attach it to the front of the lens and it will block the glare from a light source coming in from the side. A lens hood also protects your lens from bumps and scrapes. If you prefer to handhold your camera or place it on a belt or strap, then your camera will be prone to damage. A lens hood protects the front element of your lens, preventing any expensive damage from occurring. Lens hoods come in many shapes and sizes. Some of the most common are three petals and cylindrical, but you can also find conical or four different sized petals. You might miss out when you buy a lens second hand but lens hoods may be easily found online. They're not expensive and can save many of your shots. Usually, they're included with the lens purchase.
15. Grey Card
There are two important values of reflected light that affect your photos: intensity and color temperature. Each lighting source that you use will add different colour temperatures to your images. A grey card helps the photographer set a correct white balance. A consistent colour cast will save precious time when editing your images later on. Grey cards are set at 18% grey, which sits between the darkest shadows and the lightest highlights, allowing the user to replicate the true colours in the scene. A grey card is one of the cheapest DSLR accessories that you can buy but it will have the biggest impact on your photography.
I hope you found this list helpful to start building up your equipment that will be help in making your photography more efficient, convenient and fun! Although every photo session will be different, there are a few things that most every photographer should keep in their camera bag. While this list isn't necessarily complete, it should give you some fresh ideas and a good start on preparing your pack for your next photo outing.
Keep warm and enjoy the rest of your week, and I will see you next time!