Good Morning you wonderful people! Is everyone doing OK? I've actually had a really good week since last Wednesday, we visited my sister Kim on Thursday which was lovely as we had some quality time with her and Isaac (Chris was working understandably, so we didn't get to spend much time with him), but it was so nice to see them! 😃 The only annoying part of the day was that it took us over 4 hours to get home due to there being so much traffic on the motorway. Another good(ish) thing that happened was that we've managed to get me an appointment to see a Physiotherapist next Tuesday to have my wrist looked at, to see what they recommend I should do as it's just not getting any better, so I will update about what they say in next weeks post.
Anyway, enough of my ramblings, let's get on with today's post which is about appreciation for photographers… Now this month reminds us to show a little extra appreciation to those who go the extra mile to capture the perfect moment and make it last forever. Photographers have made it their duty to catch the most important moments in our lives on film so we can go back years later and remember what that time felt like.
Since they are usually in the background and putting everyone else in the spotlight, we forget how important their job really is. Now I know there are different types of Photographers in the world but for today's post, this year to show appreciation I wanted to do a post on Wildlife Photographers, who sometimes need field craft skills to get the perfect shot of animals/wildlife in their natural habitat. I will be showing other types of Photographers in the future so everyone can admire them and appreciate their work. For now, though I've put together a list of 20 Wildlife Photographers photos as well as their websites if you want to see more of their work!
Frans Lanting
About The Photographer – Frans Lanting is considered one of the greatest photographers of the natural world in contemporary times. His work is featured in exhibitions, magazines, and books worldwide. For more than twenty years, he has photographically documented flora and fauna, as well as the relationship between humans and nature in settings from Antarctica to Amazon. Lantings has been presented with several awards as a conservationist and a photographer.
Website: http://lanting.com/
Marina Cano
About The Photographer – Marina Cano, Spanish wildlife photographer, Canon ambassador, and Global Ambassador of Skylum, with more than 25 years of photographic experience and international prestige, of which 20 have been dedicated to nature photography, where she got extraordinary recognition in this field. Her unique style together with a sensitive and intimate approach to wildlife make her work admired by half a million followers on Facebook, and about to reach 40,000 on Instagram.
Website: https://www.marinacano.com/
Marsel Van Oosten
About The Photographer – For Marsel Van Oosten Photography started as a means of escaping fast-paced advertising life, but it was during a trip to Tanzania and close encounters with the animals of the Serengeti, where Marsel developed a passion for wildlife photography. Five years later, Marsel left advertising to become a full-time photographer and hasn't looked back. Marsel's images, which feature in galleries and museums across the globe, are famed for their composition, lighting, color, and perspective. In his work, he tries to keep his images clean and uncluttered, enabling the viewer to focus on the image's inherent graphic qualities.
Website: https://www.nikon.co.uk/en_GB/learn_explore/ambassadors/europe_ambassadors/marsel_van_oosten/overview.page
Suzi Eszterhas
About The Photographer – Suzi Eszterhas is an award-winning wildlife photographer best known for her work documenting newborn animals and family life in the wild. Suzi's unique ability to earn the trust of her subject leads to touching imagery including groundbreaking work with Tiger Cubs at a den in India, newborn Cheetahs on the African Savanna, and Brown Bear Cubs seeing the world for the first time in the Alaskan wilderness. Suzi shares her knowledge and exclusive access to incredible locations in her wildlife photography tours. She has a loyal following of photographers of all levels who join her in expeditions to Brazil, Borneo, Africa, Australia, Indonesia, and many other exotic destinations.
Website: https://www.suzieszterhas.com/index
Joel Sartore
About The Photographer – Joel specializes in documenting endangered species and landscapes around the world. He is the founder of the Photo Ark, a 25-year documentary project to save species and habitats. He is a regular contributor to National Geographic Magazine and an Eagle Scout. In addition to National Geographic, Joel contributes to Audubon, Geo, the New York Times, and Smithsonian. He has several books, including Photo Ark: A World Worth Saving, The Photo Ark Vanishing: The World's Most Vulnerable Animals, Birds of the Photo Ark, and RARE: Portraits of America's Endangered Species.
Website: https://www.joelsartore.com/
Ami Vitale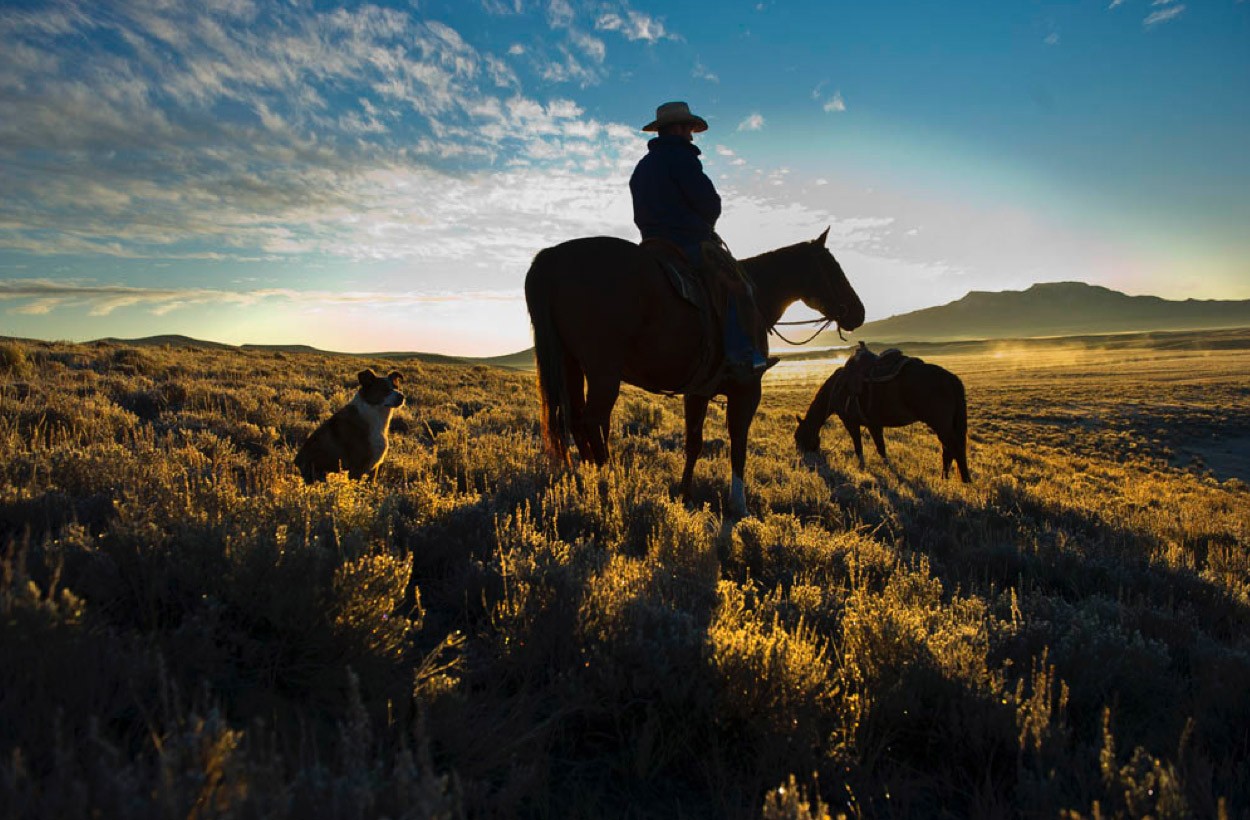 About The Photographer – Nikon Ambassador and National Geographic Magazine photographer, writer, and filmmaker Ami Vitale has traveled to more than 100 countries, bearing witness not only to violence and conflict but also to surreal beauty and the enduring power of the human spirit. Ami has since shifted her focus to today's most compelling wildlife and environmental stories.  She is a six-time recipient of World Press Photos, including 1st Prize for her 2018 National Geographic magazine story about a community in Kenya protecting elephants. She's also published a best-selling book called, Panda Love: The secret lives of Pandas. 
Website: https://www.naturalworldsafaris.com/ami-vitale
Paul Nicklen
About The Photographer – Paul Nicklen is a Canadian photographer, filmmaker, and marine biologist who has documented the beauty and the plight of our planet for over twenty years. As an assignment photographer for National Geographic magazine and Sony Artisan of Imagery, Nicklen captures the imagination of a global audience. Nicklen is uniquely qualified to create his brand of documentary photography which informs and creates an emotional connection with wild subjects in extreme conditions. His work delivers audiences to an underwater realm witnessed by few. Nicklen's sensitive and evocative imagery has garnered over 30 of the highest awards given to any photographer in his field, including the BBC Wildlife Photographer of the Year and the prestigious World Press Photo for Photojournalism.
Website: https://paulnicklen.com/
Cristina Mittermeier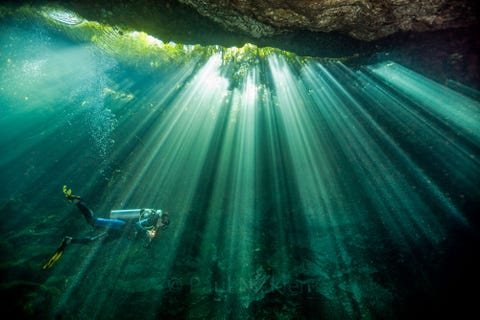 About The Photographer – Cristina Goettsch Mittermeier is a photographer and marine biologist who for the past 25 years has been working as a writer, conservationist, and photographer. In 2005 she founded the prestigious International League of Conservation Photographers (ILCP) to provide a platform for photographers working on environmental issues. In 2014 she co-founded Sea Legacy, a non-profit dedicated to protecting the ocean, with her partner, Canadian photographer Paul Nicklen.
Website: https://cristinamittermeier.com/
Florian Schulz
About The Photographer – Florian Schulz has dedicated his life to documenting the natural faces of our planet. Aiming his cameras at Earth's last wilderness areas has led him to the farthest reaches of the globe. Using his talent for visual storytelling he hopes to inspire action to preserve Earth's wild virtue. He is constantly striving to meet the next challenge, to embark upon the next adventure. Ultimately seeking to transport his viewers into nature, acting as an ambassador for the natural world. His tireless efforts to document and protect wilderness areas are fueled by an honest commitment to our environment and a love for the natural world.  
Website: https://www.florianschulz.org/home.html
Anna Henly
About The Photographer – Anna's father bought her first camera for her 9th Birthday, and since then she has embraced her upbringing and shared her love of life through her award-winning photography. She is a warm, friendly person who loves to be around people and wildlife. She has an eye for an image and the energy and enthusiasm to journey to remote destinations all over the world. In the last few years, her significant talents as a commercial and wildlife photographer have emerged. In 2007 she was thrilled to win an award in the BBC Wildlife Photographer of the Year competition, the most prestigious wildlife photography competition in the world.
Website: https://www.annahenly.co.uk/
Thomas D Mangelsen
About The Photographer – A Nebraska native, Mangelsen's love of nature, his life outdoors, and business success were heavily influenced by his father. An avid sportsman, Harold Mangelsen took his sons to favorite blinds along the Platte River in Nebraska to observe the great flocks of ducks, geese, and cranes that migrate through the valley. From these adventures, Mangelsen learned important lessons for photographing in the field, most notably patience and understanding animal behavior. One of the most prolific nature photographers of our time, Mangelsen is as much an artist as he is a conservationist. Tom was named the 2011 Conservation Photographer of the Year by Nature's Best Photography, placing his work in the permanent collection at the Smithsonian's National Museum of Natural History in Washington, D.C. He was named one of the 40 Most Influential Nature Photographers by Outdoor Photography.
Website: https://www.mangelsen.com/
Rathika Ramasamy
About The Photographer – Rathika is arguably one of India's foremost wildlife photographers and an influencer with more than 1.2 M fan followers on social media. She is passionate about birds and a specialist in bird photography. She documents birds and animals through her photographs using a blend of technical excellence and a captivating story. She regularly conducts wildlife photography master classes in the field in order to cultivate new talent. She is a Nikon Professional Member (NPS). She also conducts talks to spread awareness about the importance of conservation and saving Mother Nature for future generations.
Website: https://www.rathikaramasamy.com/
Brian Skerry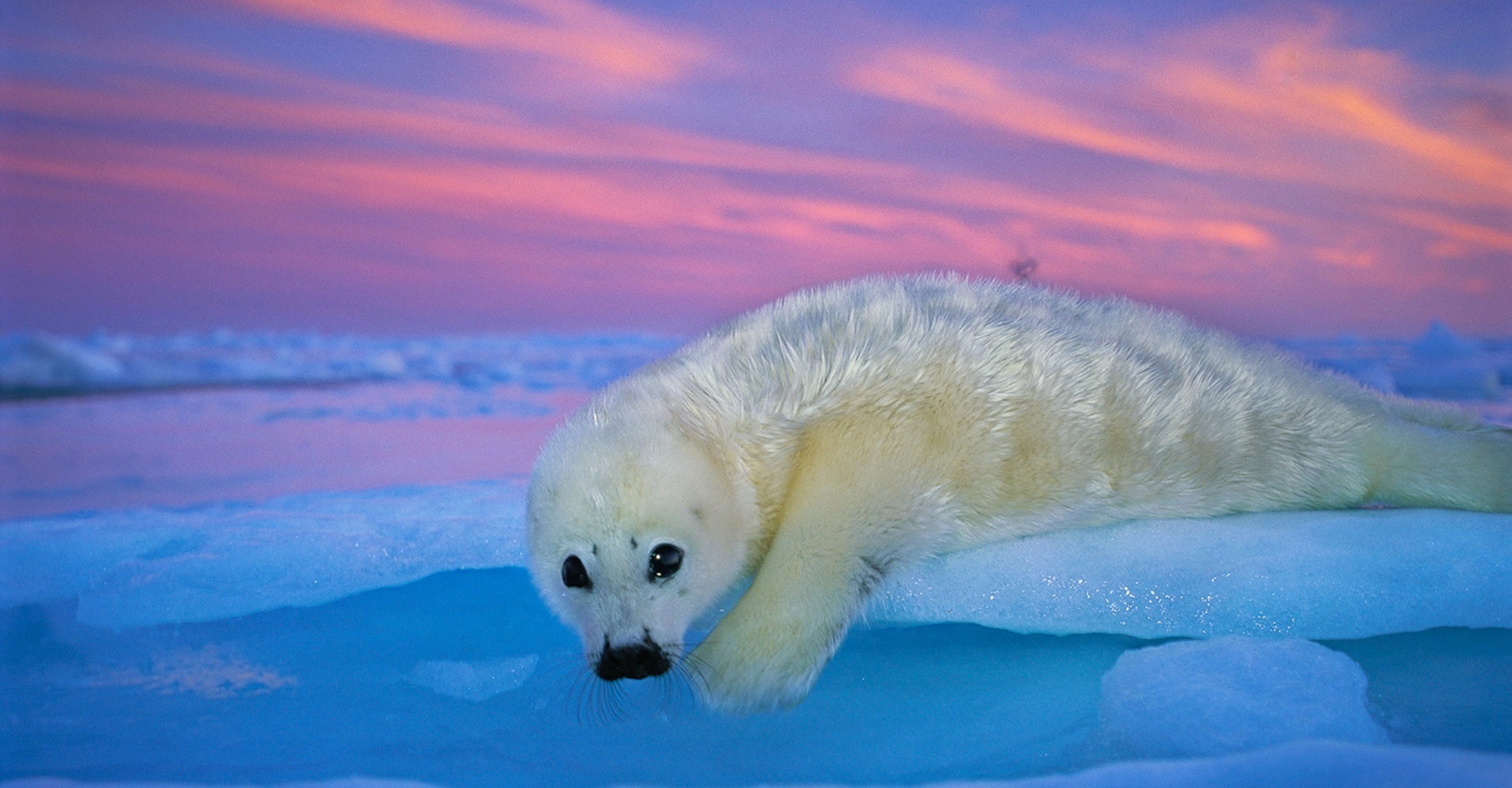 About The Photographer – Brian Skerry is a photojournalist specializing in marine wildlife and underwater environments. Since 1998 he has been a contract photographer for National Geographic Magazine covering a wide range of subjects and stories. Brian is the Explorer-In-Residence and a Trustee at the New England Aquarium, a founding member of the International League of Conservation Photographers, Director of The New England Ocean Odyssey for The Conservation Law Foundation, and a Fellow National of The Explorers Club. He also serves as a Marine Fellow with Conservation International, serves on the World Wildlife Fund's National Council and the WWF's Marine Leadership Council.
Website: https://brianskerry.com/
Amy Gulick
About The Photographer – Amy Gulick is an acclaimed nature photographer and writer. Her images and stories have been featured in Outdoor Photographer, National Wildlife, Audubon, Sierra, and other publications. Her work has received numerous honors including the prestigious Daniel Housberg Wilderness Image Award from the Alaska Conservation Foundation, the Voice of the Wild Award from the Alaska Wilderness League, and a Lowell Thomas Award from the Society of American Travel Writers Foundation. She is also the recipient of a Philip Hyde Grant for her work in Alaska's Tongass National Forest, and a Mission Award, both presented by the North American Nature Photography Association.
Website: http://amygulick.com/
Michael 'Nick' Nichols
About The Photographer – Michael "Nick" Nichols, a native of Alabama, is an award-winning photographer whose work has taken him to the most remote corners of the world. He became a staff photographer for the National Geographic magazine in 1996 and was named Editor-at-Large in January 2008. From 1982 to 1995 he was a member of Magnum Photos, the prestigious cooperative founded by Henri Cartier-Bresson and Robert Capa. He has photographed 26 stories for National Geographic magazine, most recently "The Short Happy Life of a Serengeti Lion" (NGM August 2013), breaking new ground in photographing the king of the beast using infrared, a robot controlled mini-tank for eye-level views, and a tiny, camera-carrying electric helicopter.
Website: https://michaelnicknichols.com/
Bridgena Barnard
About The Photographer – Bridgena's dedication, energy, perseverance, and artistic side is the epitome of her photography. Her love for nature, her acknowledgment of the natural beauty of Africa, is her canvas! Bridgena grew up in a traditional South African family on a farm in the North West of South Africa. Her Grand Father and parents instilling respect for nature and love of the wild side of Africa! Her artistic side was always there but her main priority raising 2 daughters. Anika and Janet's (2 Daughters) encouragement and motivation spurred her to produce the TOP class wildlife photos thus leaving them many times at home due to educational demands.
Website: https://youpic.com/photographer/BridgenaBarnard/
Christian Ziegler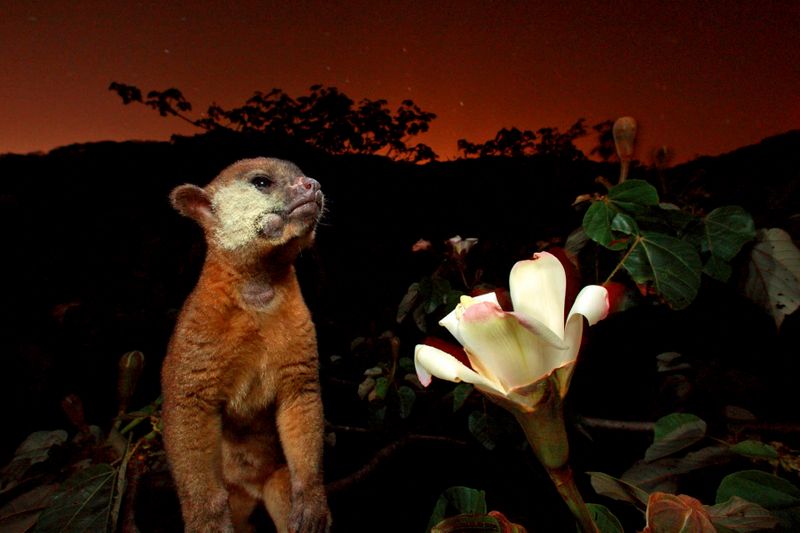 About The Photographer – Christian Ziegler is a photojournalist & filmmaker specializing in natural history and science-related topics. He works for Max-Planck Institute for Animal Behaviour in Konstanz as an outreach photographer. He is a regular contributor to National Geographic magazine and has been widely published in other magazines like GEO.  Christian's aim is to highlight species and ecosystems under threat and share their beauty, and importance with a broad audience. A tropical ecologist by training, he has worked in tropical rain forests on four continents, and for 12 years was Associate for Communications with the Smithsonian Tropical Research Institute (STRI) in Panama.
Website: https://christianziegler.photography/
Sandra Bartocha
About The Photographer – Sandra Bartocha is a German freelance photographer and author specializing in natural landscapes, forests, and plants as well as abstract work, with the specific aim of creating images that evoke an emotional response. She tries to photograph nature in an artistic way rather than trying to document it, focusing on details, light, colors, and moods and using creative camera techniques to capture the beauty of a scene in the best way. She was one of the photographic team on the pan-European Wild Wonders of Europe initiative and has been working on a long-term project about the north of Europe – LYS.
Website: https://www.bartocha-photography.com/
Tin Man Lee
About The Photographer – Tin Man Lee is a nature and wildlife photographer who has been deeply in love with wild animals and nature since he was a child.  He has been photographing all his life, becoming more serious about wildlife photography in 2011 when he began capturing the fleeting moments of wildlife interactions. His goal is to create work that evokes strong emotions from his viewers, while always having ethical contact with wildlife. Some of the accolades for his photography including being the Grand Prize recipient of the prestigious Nature's Best Photography Windland Smith Rice International contest in 2013 as well as having his photograph on the cover of the June 2016 issue of Alaska Magazine.
Website: https://tinmanlee.com/
Britta Jaschinski
About The Photographer- Known for her unique style of photojournalism, Britta Jaschinski has won numerous international awards. Her investigative images and multimedia shows can be hard-hitting and yet they are hauntingly beautiful and always inspiring. Jaschinski is the co-founder of Photographers Against Wildlife Crime, an international group of photographers who have joined forces to use their iconic images to help bring an end to the illegal wildlife trade in our lifetime.
Website: http://www.brittaphotography.com/
Thank you for visiting my blog, I hope you enjoy the rest of the week and manage to keep warm… and I shall see you next Wednesday.