Hey guys, how's everyone doing? Alright, I hope! I'm not gonna lie, this week has been a bit stressful for me and my family, we found out on Saturday that my Nannie (on my Dad's side) was taken to hospital as she's quite poorly at the moment, they found out that she has high potassium which has been making her collapse a lot, I'm hoping she'll be Ok as a hospital in Lincolnshire (I won't name them) sent her home after 4 and a half hours even though she still wasn't well. I have huge respect for the NHS, and I commend them for the job they do, but I know that Lincolnshire doesn't have the best hospitals (I know from previous issues with a few of them), so please don't think I'm attacking the whole of the NHS.
Anyway, onto today's post which is a celebration of Robin Williams who sadly passed away seven years ago at the age of 63. He provided us with so many roles that to this day are still iconic! He was a great comedian that was unfortunately taken from this world too soon, lets get on with the post shall we?
Robin Williams
Biography:
Robin McLaurin Williams was born on Saturday, July 21st, 1951, in Chicago, Illinois, a great-great-grandson of Mississippi Governor and Senator, Anselm J. McLaurin. His mother, Laurie McLaurin (née Janin), was a former model from Mississippi, and his father, Robert Fitzgerald Williams, was a Ford Motor Company executive from Indiana. Williams had English, German, French, Welsh, Irish, and Scottish ancestry.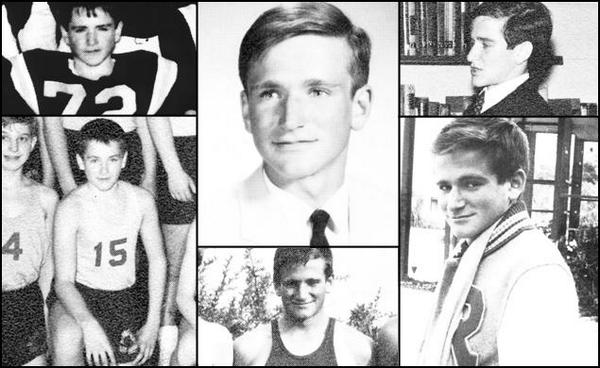 Robin briefly studied political science at Claremont Men's College and theater at College of Marin before enrolling at The Juilliard School to focus on theater. After leaving Juilliard, he performed in nightclubs where he was discovered for the role of "Mork, from Ork", in an episode of Happy Days (1974). The episode, Happy Days: My Favorite Orkan (1978), led to his famous spin-off weekly TV series, Mork & Mindy (1978). He made his feature starring debut playing the title role in Popeye (1980), directed by Robert Altman.
Williams' continuous comedies and wild comic talents involved a great deal of improvisation, following in the footsteps of his idol Jonathan Winters. Williams also proved to be an effective dramatic actor, receiving Academy Award nominations for Best Actor in a Leading Role in Good Morning, Vietnam (1987), Dead Poets Society (1989), and The Fisher King (1991), before winning the Academy Award for Best Actor in a Supporting Role in Good Will Hunting (1997).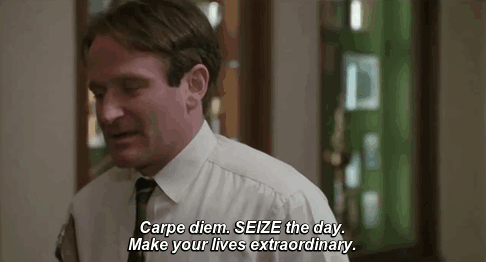 During the 1990s, Williams became a beloved hero to children the world over for his roles in a string of hit family-oriented films, including Hook (1991), FernGully: The Last Rainforest (1992), Aladdin (1992), Mrs. Doubtfire (1993), Jumanji (1995), Flubber (1997), and Bicentennial Man (1999). He continued entertaining children and families into the 21st century with his work in Robots (2005), Happy Feet (2006), Night at the Museum (2006), Night at the Museum: Battle of the Smithsonian (2009), Happy Feet Two (2011), and Night at the Museum: Secret of the Tomb (2014). Other more adult-oriented films for which Williams received acclaim include The World According to Garp (1982), Moscow on the Hudson (1984), Awakenings (1990), The Birdcage (1996), Insomnia (2002), One Hour Photo (2002), World's Greatest Dad (2009), and Boulevard (2014).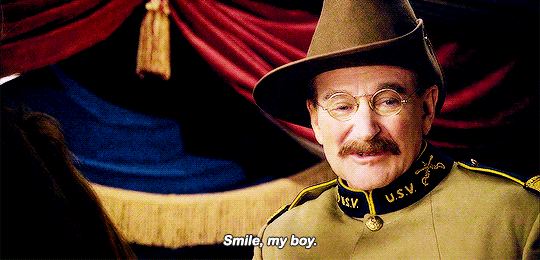 Off-screen though, he was actively involved with a number of charities, including Comic Relief and the Christopher and Dana Reeve Foundation, an organization founded by the late Superman star that is dedicated to curing spinal cord injury. Through his work with the United Service Organizations, Inc. (USO), he was also a frequent performer for American troops stationed abroad. And raised three children—Zak, Zelda, and Cody.
Facts About Robin Williams:

Williams had two elder half-brothers named Robert and McLaurin.
He had English, German, French, Welsh, Irish, and Scottish ancestry.
Williams left Juilliard during his junior year in 1976 at the suggestion of Houseman, who said there was nothing more Juilliard could teach him. Gerald Freedman, another of his teachers at Juilliard, notes that Williams was a "genius" and that the school's conservative and classical style of training did not suit him. No one was surprised that he left.
His first major break came from his starring role in director Barry Levinson's Good Morning, Vietnam (1987), which earned Williams a nomination for the Academy Award for Best Actor. Williams was allowed to play the role without a script, improvising most of his lines. Over the microphone, he created voice impressions of people, including Walter Cronkite, Gomer Pyle, Elvis Presley, Mr. Ed, and Richard Nixon.
His penetrative acting in the role of a therapist in Good Will Hunting (1997) deeply influenced some real therapists and won Williams an Academy Award.
Williams received two Emmy Awards, seven Golden Globe Awards, two Screen Actors Guild Awards, and five Grammy Awards throughout his career.
Williams married three times. His first marriage was to Valarie Velardi in 1978 with whom he had a son Zachary Pym "Zak" Williams (born 1983). Williams and Velardi divorced in 1988. On April 30, 1989, he married Marsha Garces, Zachary's nanny, who was pregnant with his child. They had two children, Zelda Rae Williams (born 1989) and Cody Alan Williams (born 1991). Williams and Garces divorced in 2008. Williams married his third wife, graphic designer Susan Schneider, on October 22, 2011, in St. Helena, California. The two lived at their house in Sea Cliff, San Francisco, California.
In 1986, Williams teamed up with Whoopi Goldberg and Billy Crystal to found Comic Relief USA. This annual HBO television benefit devoted to the homeless has raised $80 million as of 2014.
Williams was a huge fan of the BBC comedy series Monty Python's Flying Circus (1969).
Williams enjoyed cycling and occasionally trained with Lance Armstrong.
Williams studied at Julliard with actor Christopher Reeve. The two remained good friends until Reeve's death in 2004.
The majority of the dialogue in the Disney film "Aladdin" was ad-libbed by Robin Williams.
"Doctor Who" and "Star Trek" are listed as two of Robin Williams' favorite television shows.
When auditioning for the role of Mork on Happy Days, Williams reportedly sat on his head in the interview when they asked him to sit down. The producers immediately hired him because "he was the only alien who auditioned."
Robin Williams dressed in scrubs and surprised his friend Christopher Reeve in the hospital following his career-ending horse riding accident. Reeve and Williams became good friends when they both attended The Juilliard School together. Williams claimed at the time that Reeve was literally feeding me because I don't think I literally had money for food or my student loan hadn't come in yet, and he would share his food with me. Reeve revealed in his book that Williams visited him in the hospital: "Then, at an especially bleak moment, the door flew open and in hurried a squat fellow with a blue scrub hat and a yellow surgical gown and glasses, speaking in a Russian accent. He announced that he was my proctologist, and that he had to examine me immediately…it was Robin Williams…for the first time since the accident, I laughed. My old friend had helped me know that somehow I was going to be okay." Williams also surprised Sharon Osbourne in a similar way after she was diagnosed with cancer.
Robin Williams's favorite childhood book was The Lion, the Witch, and the Wardrobe, which he'd read to his kids.
Once Williams reached the top, he remembered to look back on where he came from. He famously helped actress Jessica Chastain become the first person in her family to go to college, funding her full-ride to Juilliard when she was just starting out herself.
He was voted "Most Humorous" and "Least likely to succeed" in school.
The writers of Mork & Mindy left gaps in the script because Robin was so good at improvising they had to leave room for him to do so.
Two of Robin Williams' movies hit $100 million at the box office in 1996 – The Birdcage and Jumanji.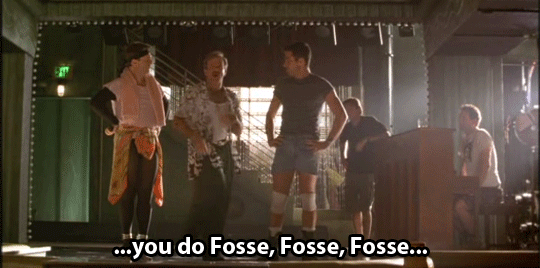 During the course of recording the voice of Genie in Aladdin (1992), Robin improvised so much they had almost 16 hours of material. He also ad-libbed so many of his lines that the movie's script was turned down for a Best Adapted Screenplay Academy Award nomination.
He became a vegetarian following his open heart surgery.
Chris Columbus was amazed how far Williams took his performance in Mrs. Doubtfire (1993). First, he would play each scene as scripted two to three times and then was allowed to improvise. Columbus allowed him to do a lot of improv because that was where the film's funniest material came from; Scenes were shot from 15-22 times because Williams wasn't satisfied until he had the scene worked out of his system. Columbus admitted he never knew where Williams was going to take the character next.
 When Williams was first starting out, he performed as a mime outside New York City's Metropolitan Museum of Art to make money.
He was awarded a Star on the Hollywood Walk of Fame at 6925 Hollywood Blvd. on December 12, 1990.
15 Of The Best Robin Williams Movies:
*Earliest To Latest:*
Good Morning, Vietnam (1987)
Dead Poet's Society (1989)
Hook (1991)
Aladdin (1992)
Mrs. Doubtfire (1993)
Jumanji (1995)
Jack (1996)
Flubber (1997)
Good Will Hunting (1997)
Patch Adams (1998)
Robots (2005)
R.V.: Runaway Vacation (2006)
Old Dogs (2009)
Happy Feet 1&2 (2006/2011)
Night At The Museum Franchise (2006/2009/2014)
*If you are feeling suicidal or just need someone to talk, you're not alone here are some helpful telephone numbers that could help you 〰️ In the UK and Ireland, Samaritans can be contacted on 116 123 or email jo@samaritans.org or jo@samaritans.ie. In the US, the National Suicide Prevention Lifeline is 1-800-273-8255. In Australia, the crisis support service Lifeline is 13 11 14. Other international helplines can be found at www.befrienders.org.*
Thank you for taking the time to read my blog, Robin Williams was a truly one of a kind man that I'm so happy he used his talent to lift people's spirits up! 😃 Enjoy the rest of your week and I shall see you next Wednesday.