Howdy everybody, hope you're all well and managing to cope somehow with this heatwave that's happening, we've been relying on having the windows open and having the fans oscillating to keep the room cool.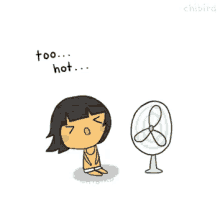 Apart from the scorching heat, this past week has been really good ☺ we went and visited my sister (who I hadn't seen in over a year) and it was so lovely getting to spend some quality time with her and being able to physically hug her, it was also nice to have a long catch-up with her, which was just what I needed!
Now… this weeks post is a celebration of Amelia Earhart, today (24th) is Amelia's birthday, and as the first woman to fly not just solo but over both the Atlantic and Pacific ocean, and having a national day named after her, I thought it would be fitting to do a post on her as she's one of my role models and inspirations in life.
All About Amelia:
Full Name: Amelia Mary Earhart
Born: July 24th 1897 in Atchison, Kansas, U.S.A.
History:
Amelia Earhart was an American aviator who became the first woman to fly solo across the Atlantic Ocean, and the first person ever to fly solo from Hawaii to the U.S. mainland. During a flight to circumnavigate the globe, Earhart disappeared somewhere over the Pacific on July 2nd 1937. Her plane wreckage was never found, and she was officially declared lost at sea. 
Earhart was the daughter of Samuel "Edwin" Stanton Earhart (1867–1930) and Amelia "Amy" (née Otis; 1869–1962). She was born in Atchison, Kansas, in the home of her maternal grandfather, Alfred Gideon Otis (1827–1912), Amelia was the second child of the marriage after an infant was stillborn in August 1896. She was of part German descent. Alfred Otis had not initially favoured the marriage and was not satisfied with Edwin's progress as a lawyer. 
Childhood:
From an early age, Amelia was the ringleader while her sister Grace Muriel Earhart (1899–1998), two years her junior, acted as the dutiful follower. Their upbringing was unconventional since Amy Earhart did not believe in moulding her children into "nice little girls". Meanwhile, their maternal grandmother disapproved of the "bloomers" worn by Amy's children and although Earhart liked them, she was aware other girls in the neighbourhood did not wear them.
As a child, Earhart spent long hours playing with sister Grace, climbing trees, hunting rats with a rifle and "belly-slamming" her sledge downhill. Although the love of the outdoors and "rough-and-tumble" play was common to many youngsters, some biographers have characterized the young Earhart as a tomboy. In 1904, with the help of her uncle, she cobbled together a home-made ramp fashioned after a roller coaster she had seen on a trip to St. Louis and secured the ramp to the roof of the family toolshed. Earhart's well-documented first flight ended dramatically. She emerged from the broken wooden box that had served as a sledge with a bruised lip, torn dress and a "sensation of exhilaration". She exclaimed, "it's just like flying!". 
Sometime between the ages of 10 and 11, Earhart saw her first aircraft at the Iowa State Fair in Des Moines. Her father tried to entice her and her sister in taking a flight. One look at the rickety "flivver" was enough for Earhart, She later described the biplane as "a thing of rusty wire and wood, and not at all interesting".
Pre-Pilot:
Earhart graduated from Chicago's Hyde Park High School in 1916. Throughout her childhood, she had continued to aspire to a future career; she kept a scrapbook of newspaper clippings about successful women in predominantly male-oriented fields, including film direction and production, law, advertising, management and mechanical engineering. She began junior college at Ogontz School in Rydal, Pennsylvania, but did not complete the entire course. 
During Christmas in 1917, World War I had been raging and Earhart saw the returning wounded soldiers. After receiving training as a nurse's aide from the Red Cross, she began work with the Voluntary Aid Detachment at Spadina Military Hospital. Her duties included preparing food in the kitchen for patients with special diets and handing out prescribed medication in the hospital's dispensary.
When the 1918 Spanish flu pandemic reached Toronto, Earhart was engaged in arduous nursing duties that included night shifts at the Spadina Military Hospital. She became a patient herself, suffering from pneumonia and maxillary sinusitis. She was hospitalized in early November 1918, owing to pneumonia, and discharged on December 1918, about two months after the illness had started. Her sinus-related symptoms were pain and pressure around one eye and copious mucous drainage via the nostrils and throat. While staying in the hospital during the pre-antibiotic era, she had painful minor operations to wash out the affected maxillary sinus, but these procedures were not successful and Earhart subsequently suffered from worsening headaches. Chronic sinusitis significantly affected Earhart's flying and activities in later life, and sometimes even on the airfield, she was forced to wear a bandage on her cheek to cover a small drainage tube.
Pilot Life: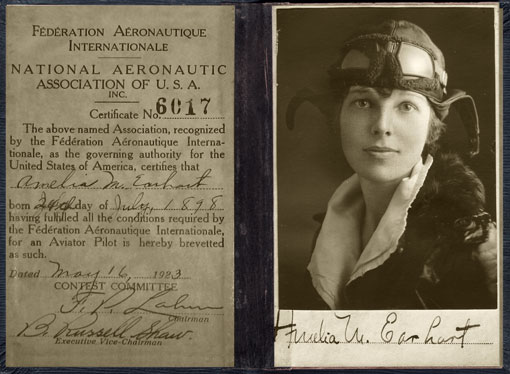 In January 1921, she started flying lessons with female flight instructor Neta Snook. To help pay for those lessons, Earhart worked as a filing clerk at the Los Angeles Telephone Company. Later that year, she purchased her first aeroplane, a secondhand Kinner Airster. She nicknamed the yellow aeroplane "the Canary." She passed her flight test in December 1921, earning a National Aeronautics Association license. Two days later, she participated in her first flight exhibition at the Sierra Airdrome in Pasadena, California. She would later invest in another Kinner and buy herself a yellow Kissel "Speedster" two-passenger automobile, which she named the "Yellow Peril".
Although Earhart had gained fame for her transatlantic flight, she endeavoured to set an "untarnished" record of her own. Shortly after her return, piloting Avian 7083, she set off on her first long solo flight that occurred just as her name was coming into the national spotlight. By making the trip in August 1928, Earhart became the first woman to fly solo across the North American continent and back. Her piloting skills and professionalism gradually grew, as acknowledged by experienced professional pilots who flew with her. General Leigh Wade flew with Earhart in 1929: "She was a born flier, with a delicate touch on the stick." 
On the morning of May 20, 1932, 34-year-old Earhart set off from Harbour Grace, Newfoundland. She intended to fly to Paris in her single-engine Lockheed Vega 5B to emulate Charles Lindbergh's solo flight five years earlier. Her technical advisor for the flight was famed Norwegian American aviator Bernt Balchen who helped prepare her aircraft. He also played the role of "decoy" for the press as he was ostensibly preparing Earhart's Vega for his own Arctic flight. After a flight lasting 14 hours, 56 minutes during which she contended with strong northerly winds, icy conditions and mechanical problems, Earhart landed in a pasture at Culmore, north of Derry, Northern Ireland. The landing was witnessed by Cecil King and T. Sawyer. When a farmhand asked, "Have you flown far?" Earhart replied, "From America". As the first woman to fly solo nonstop across the Atlantic, Earhart received the Distinguished Flying Cross from Congress, the Cross of Knight of the Legion of Honor from the French Government and the Gold Medal of the National Geographic Society from President Herbert Hoover.
1937 Flight:
On June 1, 1937, Amelia Earhart took off from Oakland, California, on an eastbound flight around the world. It was her second attempt to become the first pilot ever to circumnavigate the globe. She was accompanied on the flight by navigator Fred Noonan. They flew to Miami, then down to South America, across the Atlantic to Africa, then east to India and Southeast Asia. The pair reached Lae, New Guinea, on June 29. When they reached Lae, they already had flown 22,000 miles. They had 7,000 more miles to go before reaching Oakland.
Earhart and Noonan departed Lae for tiny Howland Island—their next refuelling stop—on July 2. It was the last time Earhart was seen alive. She and Noonan lost radio contact with the U.S. Coast Guard cutter Itasca, anchored off the coast of Howland Island, and disappeared en route.
On July 19, 1937, after a two-week search, Earhart and Noonan were declared lost at sea. There are numerous conspiracy theories about Earhart's disappearance. One theory posits that Earhart and Noonan were captured and executed by the Japanese. Another theory claims that the pair served as spies for the Roosevelt administration and assumed new identities upon returning to the United States.
Interesting Facts:
Amelia didn't like wearing goggles while flying.
Amelia also didn't like coffee or tea.
During her 2,408-mile flight to become the first person to fly solo across the Pacific, Amelia enjoyed a cup of hot chocolate.
First Lady Eleanor Roosevelt was so inspired by Earhart that she signed up for flying lessons.
Earhart helped established the first organization for women in aviation.
She launched her own clothing line and made the samples herself.
In addition to volunteering as a nurse's aide, Earhart additionally worked as a telephone operator and tutor.
At the time, the hunt for Earhart and her plane ranked as the most expensive air and sea search in history, at about $4 million.
Earhart married George Putnam with the agreement that they could leave each other after a year if they were unhappy. The two remained together.
To this day, Amelia and Noonan's remains have not been found.
I hope this has been as insightful to you as it has been for me.
Until next Wednesday, I hope you enjoy the rest of the week! ☺