Good Morning everyone, hope you're all Ok. Well there's been lots happening in the news regarding Harry and Meghan's Oprah interview hasn't there? I know everyone has their own opinion on the matter, and I respect every persons view on it. Moving on from that, I've not been feeling the best this week, I've had a flare up with my Myalgic Encephalomyelitis (ME) and Fibromyalgia, that its been a bit of a struggle to do things like even just getting around the house, I've had to rest a bit more than I like (which I don't – I like to stay busy) but I'm listening to my body and letting it heal.
Anyway enough of my ramblings, shall we get on with todays post? As you can see from the title its about probably the best well known gaming character ever in the video-gaming industry… Mario! When I found out that there's actually a day dedicated to him, I just knew I had to do a post about him 😃 so read on for more….
Happy Mario Day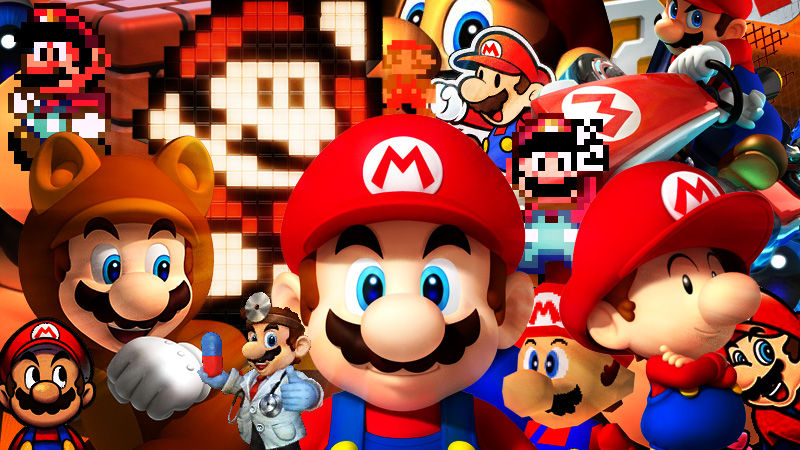 Mario Day came about when it was noticed that, when writing out the day Mar.10, it just happens to spell out the name, "Mario". From that point forward, the day just seemed to take off! The character of Mario was first introduced in Nintendo's game Donkey Kong. He didn't even have his own feature game right away! When he originally appeared in this game in the early 1980's Mario was not the plumber that would be recognized today. In fact, in the early days his name was simply "Mr. Jumpman" and he was a carpenter. A few years later in 1983, Mario broke out on his own and changed his name (and possibly changed his profession to a plumber) in Super Mario Brothers. From then on, he began what was to eventually become a takeover of Nintendo's offerings. Various games that he has been featured in have sold over 262 million copies worldwide, making it the most successful video game series of all time.
25 Fun Facts About Mario:
Mario was created by Shigeru Miyamoto and appeared in the game designer's first ever title, the 1981 arcade platformer, Donkey Kong.
Mario was originally known as Jumpman. However, when Nintendo's US office were trying to think of a better name in time for the American release of the game, they were interrupted by their landlord Mario Segale, after whom they christened the character.
Mario was originally a carpenter, not a plumber. He's also appeared as a doctor in the 1990 puzzle title Dr Mario and its sequels.
The look of Mario is all about the graphical limitations of the hardware at the time. He has a hat, because realistic hair was difficult to portray, a moustache to accentuate his nose, and dungarees to make his arm movements more noticeable. In Super Mario Bros, he wears a brown shirt below his overalls – a look that was swiftly abandoned.
Mario has appeared in over 200 video games.
The most successful Mario title of all time? 1985's Super Mario Bros. – which has shipped some 40.24 million copies to date. While this was helped by the game being bundled with the NES console, it's still a long way clear of the next best-selling title, 2010's New Super Mario Bros. Wii, which sold 29.09 million.
Mario is the most famous character in the history of video games, and perhaps is the most famous character ever. In a 1990 poll by Marketing Evaluations, Mario was found to be more popular (and recognizable) among children than Mickey Mouse.
We all know Mario and Luigi as Mushroom Kingdoms favorite plumbers, however, Mario has had a few career changes in his time. In Donkey Kong, Mario is a carpenter, but in other games, he is a medical physician, an archaeologist, champion kart racer, golfing aficionado and even the tycoon of a successful toy manufacturing company.
Since 1995, the voice of Mario has been provided by American voice actor Charles Martinet. He also voices Wario and Luigi.
Mario hasn't always played the hero. In his second title, 1982's Donkey Kong Jr, Mario (now with his new, permanent name) was depicted as the game's antagonist, having locked Donkey Kong in a cage.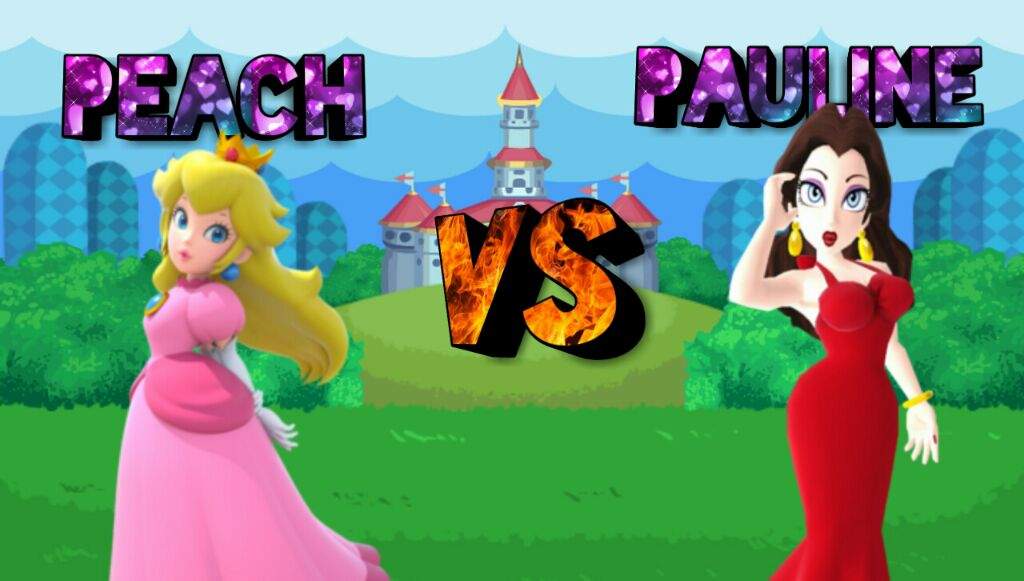 While Princess Peach is Mario's more famed damsel in distress, in his first appearance as Jumpman he was on a mission to save his girlfriend 'Pauline' from Donkey Kong's clutches.

It's unclear what Mario's last name is. Sometimes Nintendo officials have said it is Mario (hence Mario and Luigi being the "Mario Bros."), which would make him Mario Mario. Other times they've said he doesn't have one.

The Super Mario Bros. theme music, from the composer Koji Kondo, might be the most recognizable tune in gaming. Doo-doot-doo da-doot doo!

Mario's reputation as an enthusiastic jumper has allowed Nintendo to morph him into an avatar of exuberance. He stars in a host of spinoff games, each with a cartoonish approach to its genre.

There are two major styles of Mario games. The so-called 2-D games feature a Mario who runs across the screen from left to right. The revolutionary 1996 game Super Mario 64 moved the series into three dimensions and brought much of the video game industry with it. (In Mario 64, players see Mario from behind as he runs ahead.) Nintendo's big September release — Super Mario 3D All-Stars, for Switch — is a compilation of Mario 64 and two 3-D successors: Super Mario Sunshine, from 2002, and Super Mario Galaxy, from 2007.
One of the core ideas of the Mario series is jumping up and hitting bricks. You do it countless times every play through, but the moment happens so fast, you might mistakenly think Mario is breaking them with his head. If you look closely in a freeze frame, you'll see his fist hits the bricks first

Mario makes more playable appearances than any other character in video game history.

Mario has always had his signature Cap, ever since he was a baby.

Mario used to have a very low New York voice.

Mario's name before Jumpman was supposed to be Mr. Video.
According to Shigeru Miyamoto, Mario is about 24/25 years old.

Before becoming the jumping brick smasher gamers know and love, Mario was going to be the star of an action game that was closer to Metroid. He was even going to ride a rocket at one point.

Prior to the release of the Super Nintendo, Mario wore red overalls and a blue shirt. Since then, he's worn a red shirt and blue overalls.

One study found that playing play Super Mario 64 helped with spatial orientation, memory formation, strategic planning, and fine motor skills.

While the original Super Mario Bros. incorporated classic items like the Super Mushroom and Fire Flower, Super Mario Bros. 3 introduced a host of iconic power-ups for Mario to pick up like the Super Leaf, Tanooki Suit and Goomba's Shoe. Ever since, creative power-ups and transformations have become a staple of the Super Mario Bros. series.
Thank you for visiting my blog! I hope you enjoy the rest of the week, and I shall see you next Wednesday 😃