Good morning you amazing human beings, I hope everyone is OK. I saw a Doctor at the Fracture Clinic on Monday (14th September) , and he's given me some exercises to help aid in getting my shoulder back to normal and strengthening the muscle, I have to go back in 5-6 weeks to have another X-ray to check to make sure its healing! There were a couple of downsides about having to go the hospital on that day, the main one being that it was also my mum's birthday, which meant she couldn't really spend the day relaxing as she would've liked, but hopefully I can take her out this Sunday to somewhere nice (fingers crossed).
As you can gather from the title of today's post, it's Amy Poehler's birthday, I know that if I'm ever feeling down I can put on one of her Movies or TV Shows to cheer me right back up again, obviously by saying that you can tell that she is one of my favorite comedians to watch 😃 and with everything that's been going on in the world this past year, and with new rules being put into place again, I've been re-watching some of my favorite films (mostly) with her in. Continue reading to find out information about her that you may never have known before…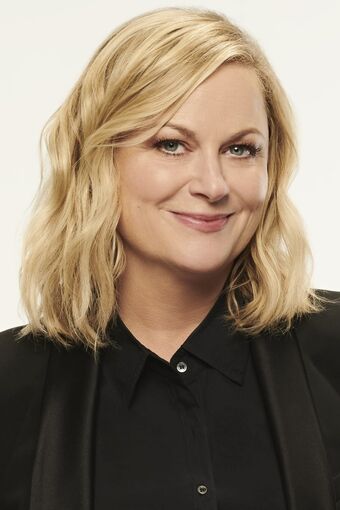 Biography
Amy Meredith Poehler was born on September 16, 1971, in Newton, Massachusetts, to school teachers Eileen and William Poehler. Eileen was active in feminism in the 1970s, something that inspired Amy's own sense of confidence. Amy credits her father with encouraging her to break social protocol and take risks. She has one younger brother, Greg, who is a producer and actor.
When she was 10 years old, Amy played Dorothy in her school's production of The Wizard Of Oz. The experience inspired Amy's love of performing. Amy continued acting in school plays at Burlington High School. She also participated in other activities during her time in high school including Student Council, soccer and softball. After graduating from high school in 1989, she enrolled at Boston College. During college, Poehler became a member of the improv comedy troupe My Mother's Fleabag.
Amy's time studying improv in college inspired her to pursue comedy professionally. After graduating from college, she moved to Chicago where she took her first improv class taught by Charna Halpern at ImprovOlympic. Through ImprovOlympic, Poehler learned from Del Close and she was introduced to friend and frequent collaborator Tina Fey.
Whether you're a fan of Amy's or not, here are some facts about her that you might already know and there could be some that might just surprise you!
28 Facts About Amy Poehler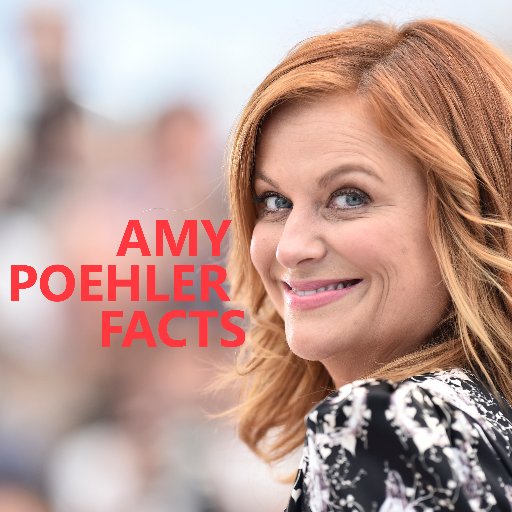 Her father is of English, German, Irish, and Portuguese ancestry, while her mother is of Irish descent.
Some of her nicknames include Cool Cat Amy, Crazy Amy and Poehlercoaster.
In the 90s, she appeared on "Late Night with Conan O'Brien" playing Andy Richter's younger sister, who had a psychotic crush on Conan.
Amy Poehler was one of the founding members of the Upright Citizens Brigade Theater in 1999. The other founding members were Matt Besser, Ian Roberts, and Matt Walsh.
Later on, the group moved to New York and became a Comedy Central show. The show went on only for three seasons. However, the group stayed together at the Upright Citizen's Brigade Theater. Today, the theater is one of the leading centers for improv and sketch shows.
She starred in Mean Girls as Rachel McAdam's self-obsessed mother although she is only seven years older than her.
On the big screen, she seemed to make an impression despite her small roles. In Deuce Bigalow: Male Gigolo, she played a Tourette's Syndrome sufferer, and in Wet Hot American Summer she was a snobby drama club leader.
She is best known by starring as Leslie Knope in the NBC's sitcom Parks and Recreation, for which she won a Golden Globe Award for Best Actress in a Television Musical or Comedy Series in 2014 and a Critics' Choice Award for Best Actress in a Comedy Series in 2012.
Poehler was a cast member on the NBC television series Saturday Night Live from 2001 to 2008 and became co-anchor of SNL's Weekend Update in 2004 alongside friend and colleague Tina Fey.
She is also known for voicing Joy from Inside Out, Sally O'Malley from the Horton Hears a Who! movie adaption, Bessie Higgenbottom in the 2008–2011 Nickelodeon series, The Mighty B! and Homily Clock from the American-English dub of The Secret World of Arrietty.
Since August 2015, she has served as an executive producer on the Hulu original series Difficult People, which stars her former Parks and Recreation co-star Billy Eichner and comedian Julie Klausner, the latter of whom is the creator of the show.
In December 2015, Poehler received a star on the Hollywood Walk of Fame for her contributions in television.
An 18-time Prime-time Emmy Award nominee, she won the 2016 Prime-time Emmy Award for Outstanding Guest Actress in a Comedy Series for Saturday Night Live.
Poehler and Arnett met in 1996 when he saw one of her performances; they started dating four years later.
Poehler married actor Will Arnett on August 29, 2003, and had a recurring role on the series Arrested Development as the wife of Arnett's character Gob Bluth.
Together, Poehler and Arnett have two sons: Archie (born October 2008) and Abel (born August 2010).
Poehler and Arnett announced on September 6, 2012, that they were separating. Arnett filed for divorce on April 8, 2014. The divorce was finalized on July 29, 2016
Poehler dated actor Nick Kroll from 2013 to 2015.
Her favorite hobby is drawing; It's something that she does with her son.
She's an experienced rapper, She used her skills to help Kevin G perform his iconic rap scene in Mean Girls.
She's lent her voice to a lot of animated movies; While she's most known for her work in Inside Out, other animated movies that she's done include Alvin and the Chipmunks, Hoodwinked Too!, Monsters vs. Aliens, and the third Shrek movie.
She was raised as a Catholic.
Her favorite performers include sketch comedians Carol Burnett, Gilda Radner, and Catherine O'Hara.
In 2011, Poehler was included in Time Magazine's "100 Most Influential People in the World."
Poehler's memoir, "Yes Please," was published on October 28, 2014.
In September 2008, Poehler began producing a digital series with two of her friends, Meredith Walker and Amy Miles, titled "Smart Girls at the Party."
The first season of "Smart Girls at the Party" premiered online November 17, 2008, with Mattel's Barbie signed as the lead sponsor.
In 2014, the "Smart Girls at the Party" project was acquired by the Legendary Entertainment company in mid-October. Poehler said to the media; "We at Smart Girls are excited to be working with Legendary and look forward to providing funny and inspirational content for all of the goofballs out there."
Amy has done so many Movies and TV Shows that it's hard to choose which ones were the best, so I've compiled a top 10 list of just some of her most memorable/best roles. This list doesn't cover all her greatest Movies or TV Shows that she's ever made, if I was to do them all, It would be a much longer post, so apologies if your favorite is missing.
Top 10:
Mrs George ~ Mean Girls (Movie)
Joy ~ Inside Out (Movie)
Leslie Knope ~ Parks & Recreation (TV)
Fairchild Van Waldenberg ~ Blades of Glory (Movie)
Angie Ostrowiski ~ Baby Mama (Movie)
Susie ~ Wet Hot American Summer (TV)
Maura Ellis ~ Sisters (Movie)
Eleanor ~ Alvin & The Chipmunks 2–4 (Movie)
Bride Of Gob ~ Arrested Development (TV)
Kate Johansen ~ The House (Movie)
*Bonus* – Weekend Update Anchor/Various Roles ~ Saturday Night Live (TV)
Thank you for taking the time to visit my blog and looking at today's post, I hope you all enjoy the rest of your week, stay safe and I will see you next week!