Hey everyone, this is a stupid question but how is everyone coping? My mum and I are trying to keep our minds occupied with anything we can find, so we've both been doing our online courses a lot to pass the time and like most people keeping up to date with the news. My mum and I haven't left the house in over a week and a half (possibly longer) as we both have conditions that are classed under the high-risk category, so we have to self-isolate and not leave the house. Unfortunately, with my dad being a delivery driver, he has to continue working, so when he enters the house he has to distance himself away from us and take the cautionary measures that have been put in place by the Government. It's a strange adjustment, but in order for everyone to remain safe, we're following proper guidelines that have been put forth.
With a lot of people having time on their hands, you might've decided to get into cooking/baking, so if you have or you just want to try a new recipe, here is a Waffle recipe worth trying! 🙂
Belgian Waffle Recipe
Ingredients:
2 1/4 Cups All-Purpose Flour
1 Tablespoon Baking Powder
3 Tablespoons Sugar
1/2 Teaspoon Salt
1 Teaspoon Cinnamon
2 Large Eggs (Separated)
1/2 Cup Vegetable Oil
2 Cups Milk
1 Teaspoon Vanilla Extract
Method:
1. Preheat your waffle iron, spray with non-stick cooking spray and set aside.
---
2. In a large bowl whisk together the flour, baking powder, sugar, salt, and cinnamon.

---
3. In a medium bowl beat the egg whites with a hand mixer until stiff peaks form. Set aside.

5. Add the egg yolk mixture to the dry ingredients and mix well.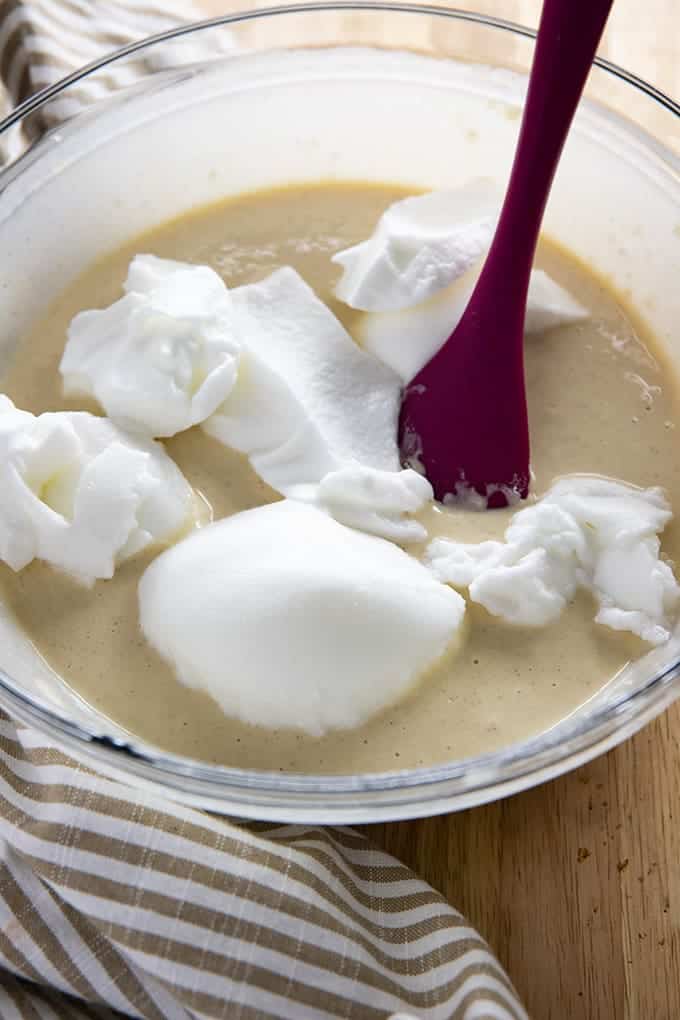 ---
6. Fold in the egg whites.

---
7. Pour the batter onto your hot waffle iron and cook according to the manufacturer's directions.
8. Serve immediately with butter, syrup, powdered sugar or any other favorite toppings.