Hello, you lovely people ☺ hope you're all well. Autumn/Fall (depending on which way you prefer to say it) has definitely arrived, the air is much crispier than usual and the temperature has certainly dropped which means we've got the blankets out in our house and started to turn the heating up.
As I did Halloween movies last week, I thought in sticking with the whole 'Halloween theme', this weeks post I would do a little list of songs, the list is not in any particular order and does not include every song that is to do with Halloween. If I put every song down, there would be a huge list, longer than my arm!
10 Awesome Halloween Songs
Fun Fact – The song was partially inspired by Paxton's earlier novelty hit "Alley Oop", as well as by the Mashed Potato dance craze of the era.
---
2. Thriller – Michael Jackson (1982)
Fun Fact – The Thriller dance has become the world's most famous choreography, fueled by a number of stunts and viral videos. Those who grew up with the song know at least some of the moves and often get a rush of nostalgia from them. It also crosses cultural boundaries, giving it a global appeal
---
3. Ghostbusters – Ray Parker Jr. (1984)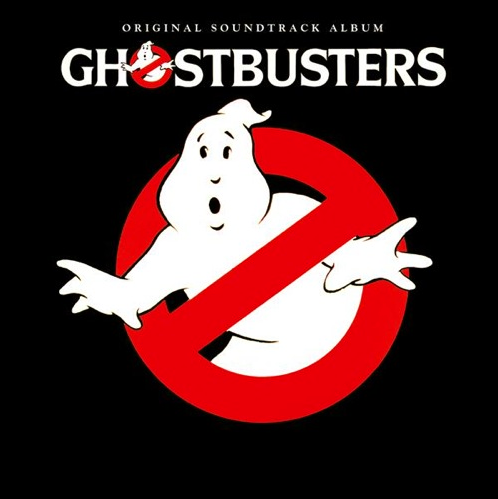 Fun Fact – The video featured short appearances by a bunch of random celebrities, including George Wendt, Carly Simon, and John Candy.
---
4. I Put A Spell On You – Screamin' Jay Hawkins (1957)
Fun Fact – Hawkins performed the ghoulish version for the first time at a Christmas concert staged by Cleveland DJ Alan Freed in 1956. He got a huge reaction from the song and Freed invited him to perform it on his TV special. Hawkins developed a bizarre stage show around this. He would come out in a flaming coffin and wield a skull on a stick that he named "Henry."
---
5. Time Warp – Rocky Horror Picture Show Cast Ensemble (1975)
Fun Fact – Shortly after the movie's release, it became a popular attraction at midnight screenings, where audience members began a long-standing tradition of shouting dialogue, tossing food and toilet paper at the screen, and of course, doing the "Time Warp." The dance routine has also become a staple at weddings and other celebrations.
---
6. Bat Out Of Hell – Meat Loaf (1977)
Fun Fact – In the UK, this was edited down to 6:40 and released as a single, charting at #15 in February 1979 – 16 months after the album was released. In 1993, it was re-released in the UK (this time cut to 4:50) and charted at #8.
---
7. Witch Doctor – Alvin and the Chipmunks (2007)
Fun Fact – This song is the story of a gentleman seeking some help from a witch doctor in order to impress a woman he has fallen in love with. The wise witch doctor offers some words of advice in order to help the gentleman win the woman's heart by saying, "Oo ee, oo ah ah, ting tang, walla walla bing bang." It was said to be a call for love.
---
8. Super Freak – Rick James (1981)
Fun Fact – This was released on Motown Records, and featured backup vocals by The Temptations, something James points out in the song when he screams: "Temptations sing." One of their members, Melvin Franklin, was Rick James' uncle.
---
9. Hedwig's Theme – Harry Potter (2001)
Fun Fact – Hedwig's Theme is a leitmotif composed by John Williams for the film of Harry Potter and the Philosopher's Stone. It is better known for being the main theme of every Harry Potter film and is iconic for the wizarding world in general.
---
10. Men In Black – Will Smith (1997)
Fun Fact – This was Smith's first release as a solo artist – all his previous releases were with DJ Jazzy Jeff & The Fresh Prince. By cross-promoting the film and the song, Smith was able to leverage his talents as a musician and an actor to make his work extremely marketable. This formula was repeated in 1999 when Smith starred in and rapped on the title song for "Wild Wild West."
---
If you are going out to celebrate, stay safe and have a 'Spook-tacular' Halloween!
See you next time.