Good morning everyone! Hope you're all well. It has been a rollercoaster of a week, I won't ramble on too much though as the main reason behind it stems down to the fact that I'm starting to crash big time (due to my ME/CFS) and it's hitting me thick and fast. We did manage to go to Scarborough on Monday which was nice and stress-free, which is something that was needed as the 17th would've been my Grandad's 70th birthday, since his passing the day itself has always been a hard one for us as a family, and is now made even harder as his birthday unfortunately seems to be a bit of a trigger for sending me into a crash, but I'm going to try and soldier on as we are off to Cambridge on Friday for two days of sightseeing and photography opportunities!
Speaking of my grandad brings me nicely to this weeks post…as you can tell by the title, it's World Simpsons Day – a day to celebrate the brilliant and hilarious animation that is The Simpsons themselves that 36 years ago came onto everyones television screens. How it relates to my grandad isn't anything extravagant, it's just simply because it was his favourite Tv show that I loved watching with him! And as it was his birthday on Monday, I thought I would do a post on the longest running cartoon and dedicate it to him.
About:
The Simpsons is an American animated sitcom created by Matt Groening for the Fox Broadcasting Company. The series is a satirical depiction of American life, epitomized by the Simpson family, which consists of Homer, Marge, Bart, Lisa, and Maggie. The show is set in the fictional town of Springfield and parodies American culture and society, television, and the human condition. The cartoon made its debut as 60 second animated bumpers for the The Tracey Ullman Show, with the first short airing on April 19, 1987. The shorts were then expanded into a full length 30 minute television spin-off by 20th Century Fox, first airing on December 17, 1989. As of April 2023, 34 seasons have aired, and a 35th season and 36th season are scheduled to premiere
Main Cast:
Dan Castellaneta (Voice) – Homer Simpson (as well as Grampa Simpson, Krusty the Clown, Groundskeeper Willie, Mayor Quimby, Barney Gumble, and other adult, male characters)
Julie Kavner (Voice) – Marge Simpson (as well as Patty and Selma, as well as several minor characters)
Nancy Cartwright (Voice) – Bart Simpson (as well as Nelson Muntz, Ralph Wiggum, Todd Flanders, Kearney, Database, and Maggie)
Yeardley Smith (Voice) – Lisa Simpson
Hank Azaria (Voice) – Moe Szyslak (as well as Chief Wiggum, Apu Nahasapeemapetilon, Professor Fink, and Lou)
Harry Shearer (Voice) – Ned Flanders (as well as Mr. Burns, Mr. Smithers, Principal Skinner, Reverend Lovejoy and formerly Dr. Hibbert)
Mini History:
When producer James L. Brooks was working on the television variety show The Tracey Ullman Show for the fledgling Fox network, he decided that he wanted to include small animated sketches before and after the commercial breaks. Richard Sakai contacted Groening to see if he had any characters he would be willing to let Fox merchandise, and, in short, Groening developed a dysfunctional family that became the Simpsons. Garth Ancier contends that Groening created the characters at home and brought them the next day, while Phil Roman claims Groening sketched out the characters on the drive to Fox. Groening's account states he hurriedly formulated The Simpsons while waiting in the lobby of James L. Brooks's office for the pitch meeting, which is the most common and famous story. He named the characters after his own family members, substituting "Bart" for his own name, adapting an anagram of the word "brat". To animate the short segments, Brooks and company settled on Klasky Csupo, a small animation house who offered to produce the cartoons cheaply. Brooks initially just wanted to animate the shorts through the basic line drawings, and Klasky-Csupo offered color for the same cost. The studio only employed three young animators—CalArts graduates Bill Kopp, Wes Archer, and David Silverman—who adapted Groening's scripts for animation in one week, doing layouts, animation and inbetweening by hand in a very short amount of time. Groening submitted only basic sketches to the three, and assumed that the figures would be cleaned-up in production. However, the animators merely re-traced his drawings, which led to the crude appearance of the characters in the initial short episodes. Colorist Gyorgyi Peluce was the person who decided to make the characters yellow.
In 1989, a team of production companies adapted The Simpsons into a half-hour series for the Fox Broadcasting Company. The team included the Klasky Csupo animation house. Groening said his goal in creating the show was to offer the audience an alternative to what he called "the mainstream trash" that they were watching. Since its debut on December 17, 1989, 745 episodes of the show have been broadcast. It is the longest-running American animated series, longest-running American sitcom, and the longest-running American scripted primetime television series, both in terms of seasons and number of episodes. It has won dozens of awards since it debuted as a series, including 35 Primetime Emmy Awards, 34 Annie Awards, and 2 Peabody Awards.
The Simpsons family is made up of some of TV's most-loved characters. But even if you've seen all the episodes, there are still going to be some fun facts you never knew about the Simpsons. Here's 50 facts about the funniest TV show in history…
To complete one episode from pitch to production it takes 6-8 months.
Matt Groening got many of the character's last names from street names in Portland, Oregon, his hometown.
It only took Danny Elfman two days to compose the show's theme song.
In the opening scene, Maggie used to ring up on the cash register as $847.63 because in 1989, that was the estimated price of raising a baby for one month.
Series creator Matt Groening sketched out the original drawings for the Simpson family in a matter of a few minutes while sitting outside producer James L. Brooks' office. The idea was that each family member had to be instantly recognizable by the silhouette.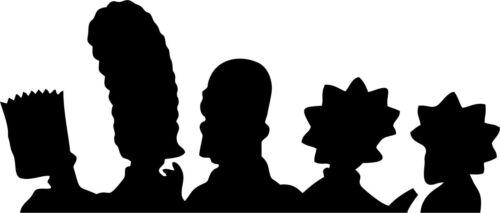 Bart's hair always consists of nine points, except for when it's combed.
Creator, Matt Groening, named the town Springfield because there are loads of cities with the name throughout the United States. This way, audiences would never be able to guess which of the 30 states with a Springfield they were in.
Conan O'Brien wrote some of the scripts for The Simpsons before he became known for the "Late Night with Conan O'Brien" show.
Nancy Cartwright, voice of Bart, first tried out for Lisa's voice with her Bart voice.
What Bart writes on the chalkboard in the opening credits is different in almost every episode.
TIME magazine in 1998 once called this show the century's best television series. In fact, in the same edition, they included Bart Simpson in the list of the century's 100 most influential people. Bart was the only fictional character to make it to the list.
Whenever Bart prank calls Moe's Tavern, he dials the number 764-84377 (which is one digit longer than an American phone number need be). It spells out "SMITHERS".
Whenever a scene is called for Lisa to burp or whistle, Nancy Cartwright fills in for Yeardley Smith.
The cartoon parody of Edward Cullen was voiced by Daniel Radcliffe, famous for playing Harry Potter.
When looking at Homer from the side, one can see that the zig-zag of his hair forms an "M", while his ear forms the "G". The show's creator and animator Matt Groening has stated that his initials appear in any animation of Homer Simpson.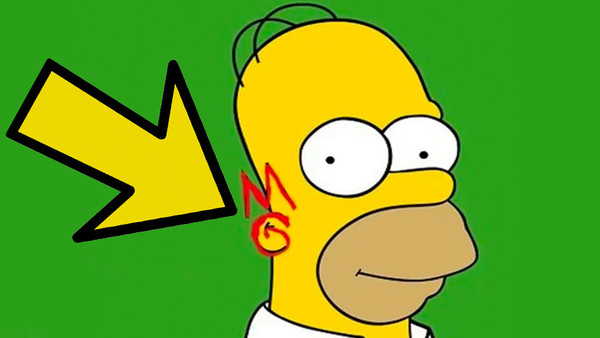 Homer is the only character in The Simpsons to have dialogue in every episode, making him the true star of the show.
The sat nav voice with the most downloads in the world is Homer Simpson's voice.
Dan Castellaneta has said that he based "D'oh!" off of Jimmy Finlayson's "Dooooh!" in the Laurel And Hardy films.
Homer's iconic phrase – D'oh! – was added to the Oxford English Dictionary in 2001. It is defined as "Expressing frustration at the realization that things have turned out badly or not as planned, or that one has just said or done something foolish."
In the scripts, Homer's "D'oh" is written as "(ANNOYED GRUNT)", Marge's disapproving murmur is written as "(FRUSTRATED MURMUR)", and Professor Frink's mumblings are written as "(FRINK NOISE)".
Homer has an email address which is a real active account. He can be contacted on ChunkyLover53@aol.com, although senders will only receive an automated reply.
Homer Simpson originally had a secret identity: Krusty the Clown. As the series went on, the producers dropped the idea but kept the character.
Moe's favorite movie is The Godfather (1972). Hank Azaria based Moe's voice on Al Pacino's performance as Michael Corleone in The Godfather trilogy.
Kang and Kodos are named after characters from Star Trek: The Original Series.
The drawings in the episode 'Angry Dad', were actually drawn by the young son of one of the animators.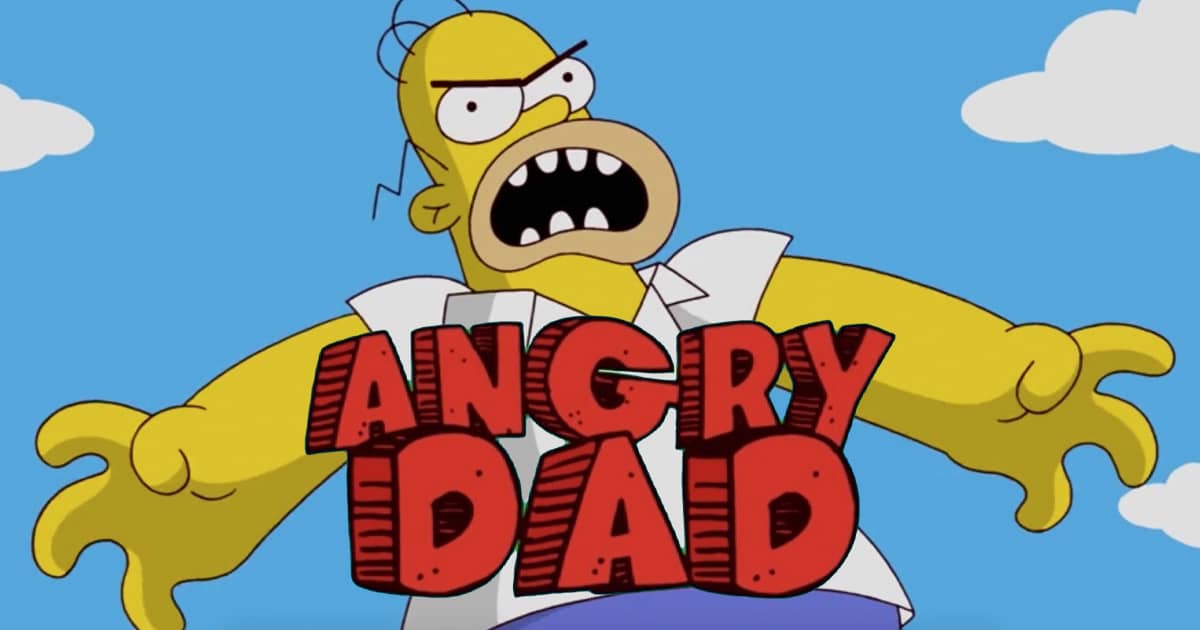 Actors who appeared both as themselves and as other characters in The Simpsons include Elizabeth Taylor, Alec Baldwin, Mark Hamill, Steve Buscemi, and Susan Sarandon.
The character of Otto the bus driver is believed to be based on Guns N' Roses guitarist Slash. Both play guitar, have long black curly hair, and both are avid snake collectors.
Frasier's Kelsey Grammer is the voice behind Sideshow Bob, while Frasier's David Hyde Pierce (who plays Niles) provides the voice for Cecil, Sideshow Bob's brother. Their father, Dr. Robert Terwilliger, is voiced by John Mahoney (who plays the father on Frasier).
When The Who's Pete Townshend was included as a character on the show, it was actually voiced by his brother Paul Townshend.
Patty's hair and head look vaguely like a letter "P" when viewed from her left profile, and Selma's hair looks like a letter M when viewing her face. This is how Patty and Selma can be told apart.
The Simpsons released an album in 1990, and the lead single, "Do the Bartman" was a worldwide hit. It was co-produced by the king of pop Michael Jackson, who also provided background vocals because he was an ultimate Simpsons fan.
Audio of Paul McCartney reading a recipe for lentil soup can be heard playing backwards during the closing credits of 'Lisa The Vegetarian.'
Tom and Jerry, the MGM cartoon characters, were major influences behind Itchy and Scratchy.
In 2003, about 500 companies around the world were licensed to use Simpsons characters in their advertising. As a promotion for The Simpsons Movie, twelve 7-Eleven stores were transformed into Kwik-E-Marts and sold The Simpsons related products. These included "Buzz Cola", "Krusty-O" cereal, pink doughnuts with sprinkles, and "Squishees".
God is the only Simpsons character who has five fingers. The rest of the characters are only seen with four.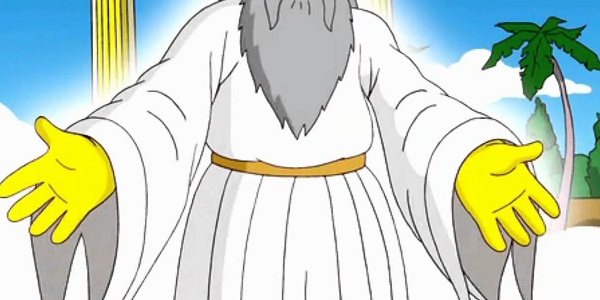 Ever wondered why the Springfield residents are all yellow? Creator Matt Groening told the BBC: "An animator came up with the Simpsons' yellow and as soon as she showed it to me I said: 'This is the answer!' because when you're flicking through channels with your remote control, and a flash of yellow goes by, you'll know you're watching The Simpsons."
Characters' full names: Lisa Marie Simpson, Bartholomew JoJo Simpson, Margaret Evelyn Simpson, Marjorie Jacqueline Bouvier Simpson, and Homer Jay Simpson.
While Lisa's first word was "Bart" and Maggie's was "Daddy", the first words out of young Bart's mouth were "Ay caramba!".
The Simpsons have visited all seven continents.
On April 9, 2009, the United States Postal Service unveiled a series of five 44-cent stamps featuring Homer, Marge, Bart, Lisa and Maggie, to commemorate the show's twentieth anniversary.
Many of the producers on the show have come from highly educated backgrounds. David Cohen, for example, has a degree in Physics, while Al Jean studied at Harvard.
The inspiration behind Krusty The Clown? A TV clown in Portland named Rusty Nails. However, despite the ominous name, Rusty was a joyful, upbeat clown.
Despite his youthful looks, Ned Flanders is actually 60 years old.
This is the longest running primetime comedy series, as well as the longest-running primetime animated series, in U.S. television history.
In France, Homer and Marge are dubbed by a married couple, Philippe Peythieu and Véronique Augereau.
The season two opener, The Simpsons: Bart Gets an F (1990), is the most watched episode (in its first run) in Simpsons history, by thirty-three million people.
Homer falling down Springfield Gorge in The Simpsons: Bart the Daredevil (1990), ranked number eighteen in the "TV's Funniest Moments" special by the Museum of Television and Radio.
The yellow family has broken tons of records. For starters, The Simpsons is the longest-running animated sitcom, has the most Emmy Awards won for an animated TV series, the most People's Choice Awards by an animated series, the most guest stars featured in an animated series, and the most liked TV show on Facebook.
The show is the first, and so far, the only animated series to be nominated for Golden Globe for Best Television Series – musical or comedy.
Though The Simpsons has no current plan to stop production, if it does, the show's Executive Producer Al Jean wants it to end with the beginning of the Christmas pageant from the show's pilot episode, making all of its seasons a continuous loop.
That's it for this post guys, I hope you had fun while reading 50 Awesome The Simpsons facts that you may or may not have known. Thank you for coming to my blog and reading today's post, I hope you all have a lovely week, for now though I shall bid you adieu!