Morning everybody, hope you are all ok, especially with how hot it's been, I'm not gonna lie, I'm not loving this heatwave that we're currently having, I've never been a huge fan of the sun as it makes my ME/CFS worse so this past week hasn't really been all that fun, but I'm not going to bore you and ramble on about that, I will however mention that whilst my family and I were travelling on the motorway on Monday, we were left enraged by a guy in a van who kept cutting everyone (not just us) across the road without indicating and then rudely gave us (nobody else) the middle finger on multiple accounts, so I just want to warn everybody to please be safe and sensible when driving as there have been so many road accidents because of idiots like that guy.
Moving on to today's post…Everyone appreciates a fresh batch of muffins, but when it comes to muffin varieties, blueberry muffins hands down (for me especially) hold the crown. Blueberry muffins are a timeless bake, whether eaten with coffee for breakfast or saved for an afternoon snack, they're a go-to baked good for a reason. Nothing compares to the classic blueberry muffin and today I'm gonna share with you a recipe on just how to make your own!
Blueberry Muffins
Ingredients:
1 ½ cups (195 grams) All-Purpose Flour
3/4 cup (150 grams) Granulated Sugar, (plus 1 tablespoon for muffin tops)
1/4 teaspoon Fine Sea Salt
2 teaspoons Baking Powder
1/3 cup (80 ml) Vegetable Oil
1 large Egg
1/3 to 1/2 cup (80 ml – 120 ml) Milk
1 ½ teaspoon Vanilla Extract
6 to 8 ounces of Fresh or Frozen Blueberries (about 1 cup) if you use frozen, do not thaw the blueberries.
Method:
Heat oven to 200C/180C fan/gas 6 and line a 12-hole muffin tin with paper cases.
Whisk the flour, sugar, baking powder, and salt in a large bowl.
Add oil to a measuring jug that holds at least 1 cup. Add the egg then fill the jug to the 1-cup line with milk (1/3 to 1/2 cup milk). Add vanilla and whisk to combine.
Add milk mixture to the bowl with dry ingredients then use a fork to combine. Do not overmix (See Notes).
Fold in the blueberries.
Divide the batter between muffin cases. Sprinkle a little sugar on top of each muffin.
Bake muffins for 15 to 20 minutes or until the tops are risen and golden, and no longer wet and a cocktail stick is inserted into the middle of a muffin and comes out clean.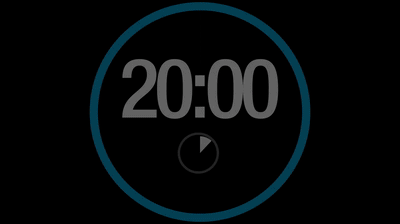 Let the muffins cool in the pan for about ten minutes, then transfer to a wire rack to cool completely before serving.
Enjoy! Will keep for 3-4 days in an airtight container – after a day or two, pop them in the microwave for 10-15 secs on high to freshen up. To freeze, wrap them tightly in foil or place them in freezer bags. Freeze for up to 3 months.
Notes
*The batter should be thick and "scoopable" — not runny and not dry or extra thick like dough. If the batter is too runny, add flour, a tablespoon at a time until correct consistency. If the batter is dry or too thick, add milk, a tablespoon at a time until the proper consistency.*
Thank you for visiting my blog and reading today's post, I hope you all have a lovely week and manage to get outside to enjoy the sunny weather! Just don't forget your sunscreen lotion. For now though, I shall see you next week. 🌞