Good morning everyone, hope you're all staying safe and managing to cope through all this 🤞 I'm not gonna lie, I have struggled this past week emotionally and mentally, there have been times where I've wanted to curl up and cry or scream because I'm missing being able to do things I used to do and can't at the moment due to having to stay inside (but we have to do that to reduce the risk of anyone else getting infected, and helping all the key workers who are risking their lives every day for us), but there have also been times where I've laughed because my mum and dad have done something silly just to put a smile on my face! 🙂
Whilst we're all stuck in Lockdown, billions of us are looking for ways to stay entertained at home. But if your life in isolation so far is revolving around binging TV shows, it might be time to try a new approach. Getting immersed in a new hobby can be really good for mental health and reducing stress, and with most of us spending our days cooped up inside, it's never been more important to prioritize wellbeing. From learning new skills to flexing your creative muscles, here are a few ideas for making the most of your downtime.
10 Hobbies To Try
1. Learn A New Language
You may not have spoken French or Spanish or German since school, but there's no reason why you can't finally master speaking a new language this year. Babbel is a learning app that has expert-crafted courses for everyone from absolute beginners to those who simply want to fine-tune their skills.
The app engages you in conversation and gives you real-time feedback, so you can learn how to start talking with confidence on lots of different topics. There are 14 languages to choose from and a lot of learning material to keep you busy.
---
2. Start Baking or Cooking More
Think of the recipe you've always wanted to master and give it a go! Maybe you haven't yet been brave enough to attempt a creamy risotto or homemade pasta, this is the time to try.
Alternatively, create some favorite treats from your childhood; remember making chocolate crackles, or flapjacks? If you perfect the recipe now, you'll be able to give your family and friends a lovely surprise when they next come to visit.
---
3. Start Colouring
Although coloring in seems like an activity for younger generations, there are many adult coloring books, full of intricate designs that encourage mindfulness. Giving yourself some time away from electronic devices and dedicating even just half an hour to coloring has been known to reduce stress, improve sleeping, and focus in kids and adults.
---
4. Yoga
A great way to keep healthy, happy and fit. There are plenty of pre-recorded classes on YouTube but many teachers are now offering live classes for a more interactive experience.
---
5. Learn An Instrument
Lots of us wish we could play an instrument or it might be that we used to but we haven't for a while due to the demands of modern life.
But with plenty of time on your hands you could dig out the instrument you once played and soon you won't be rusty anymore.
It may be that you've always wanted to play the drums or the guitar and now is your time.
There are plenty of tutorials you can watch online on how to learn to play instruments.
So get on with it and let the music play.
---
6. Start Writing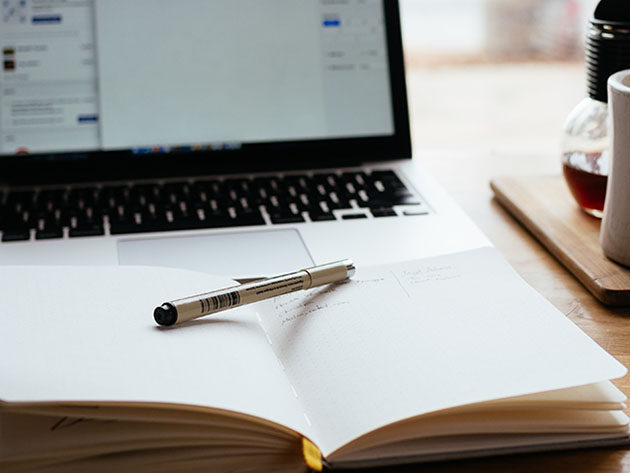 Some of the best writers in the world have produced their best fiction material when in isolation and there is nothing stopping you from doing that right now.
You can use this time now to get your mind working on a great piece of writing.
There are online courses to help you find your groove and you can learn all sorts of ideas, such as how to develop a plot and create the twist that no one expected.
---
7. Try Gardening
If you're lucky enough to be in lockdown with a patch of green space to tend to, why not make the most of it by mastering some gardening skills? A Google or YouTube search can provide a wealth of information on what plants thrive in your area, how to tend to your plants, keeping your soil healthy, and attracting new wildlife into your garden. It's also deeply fulfilling to clear weeds, plant some bulbs, and witness your hard work pay off. Plus, you'll have a relaxing and beautiful space to chill out while staying safe at home.
---
8. Stay Active
While the government has advised against going to the gym, that doesn't mean you have to avoid exercise altogether. If you are self-isolating, there is a wealth of fitness videos online that you could try. Joe Wicks, otherwise known as 'The Body Coach', has started running online PE sessions for children on YouTube to help keep them fit.
A number of gyms are also offering online streaming services to their members.
---
9. Start Scrapbooking
If you enjoy creative activities, spending plenty of time indoors could be the perfect opportunity to delve into a new project. If you have old photos, tickets from shows you've been to, or keepsakes from trips abroad, why not start putting them together into a scrapbook to house all those precious memories. This is a great task to undertake as a family or as a couple, while those who have kids can get the little ones involved with the cutting and sticking.
---
10. Read
Do you have a stack of books piled up at home that you never got round to reading? Use your time at home to finally give them your attention and escape into a world of storytelling for an hour or two.
---
Stay safe everyone, and I will see you next Wednesday!