Good Morning to you all, hope you're well and keeping warm, especially with the continuous downpour, which we are expected more of.
Father's Day
Father's Day was invented by American Mrs Sonora Smart Dodd who wanted to honour her father, a veteran who had, as a single parent, raised his six children. The first Father's Day was celebrated on June 19, 1910. The first American president to support the concept of Father's day was President Calvin Coolidge, who did so in 1924… but it wasn't until in the year 1966 that President Lyndon Johnson signed a presidential proclamation that resulted in the declaration of the third Sunday of June as Father's Day.
Surprisingly, the trusty slipper gift isn't the most popular Father's Day present – it's actually a tie.
Gift Ideas:
Personalised Toblerone – £8.99 https://www.customgifts.co.uk/product/personalised-toblerone-offer?gclid=Cj0KCQjwov3nBRDFARIsANgsdoHuSV8yBJZPGWM-ldCNTyHC_8BHCWiPbMkkXG_AeC6dV7AxW5ObdT4aAs6tEALw_wcB
Football Stadium Tour for Two – £39  https://www.findmeagift.co.uk/gifts/football-stadium-tour-for-two.html?of_tid=MFRWG5B5GE2DCJTGMVSWISLEHUZCM4DSN5SESZB5GMYDAMBZGI&adGroupId=64868262881&device=c&gclid=Cj0KCQjwov3nBRDFARIsANgsdoEsfCPgvL53s8v4QUODY83XFykSOd1B2qdsfOep_tTstKOhjBgamtEaAg-NEALw_wcB
3. The London Time Tour Bus and Guide Book for Two – £24
 https://www.activitysuperstore.com/days-out/the-london-time-tour-bus-and-guide-book-for-two/product-index-xttl?of_tid=MFRWG5B5GE2DCJTGMVSWISLEHUZTGJTQOJXWISLEHUZTAOJSGIZA&adGroupId=75832604144&device=c&gclid=Cj0KCQjwov3nBRDFARIsANgsdoHH2jp3TujbJ4vVLvAx1-jaZa4Rb3lgPvgii_u4NNYszoAfOZImvy8aAiLdEALw_wcB
4. Personalised Old Fashioned Sweet Shop – £20.99
 https://www.prezzybox.com/personalised-old-fashioned-sweet-shop.aspx?glcountry=GB&gclid=Cj0KCQjwov3nBRDFARIsANgsdoHZH4Am5UwUctvR7hygZCXWg7EZyjrNGlx2cg8Sa8tr8bvvzdeSGDcaAsBcEALw_wcB
5. Rotating Stone Baked Pizza Maker – £86.99
 https://www.findmeagift.co.uk/gifts/rotating-stone-baked-pizza-maker.html
6. Moments With Dad Memory Box – £22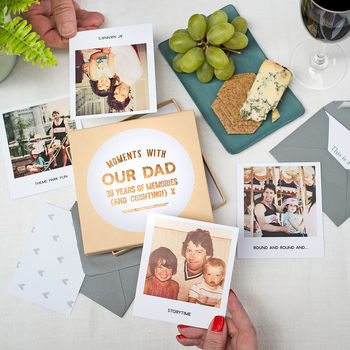 https://www.notonthehighstreet.com/marthabrook/product/moments-with-dad-memory-box?DGMKT=FID__TID_aud-453406178336:pla-341383915910_PID_706258_CRI_341383915910&gclid=Cj0KCQjwov3nBRDFARIsANgsdoGiOpT4VZE50zrN6lmbCw5nrJy20TTB_Id7f_0U9XJCZWwniGUhgKkaAlHnEALw_wcB
7. Akai Rechargeable Portable Briefcase Turntable with Built-in Speaker – Blue – £24.99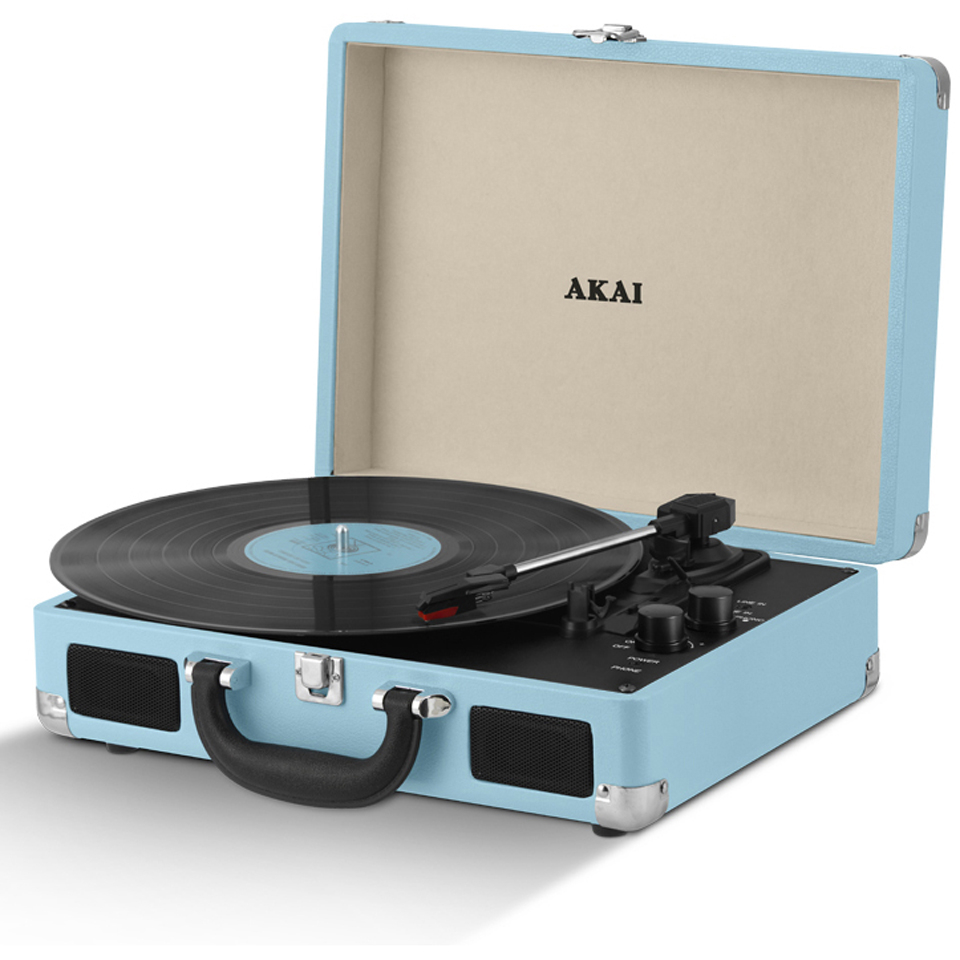 https://www.iwantoneofthose.com/electronics/audio/akai-rechargeable-portable-briefcase-turntable-with-built-in-speaker-blue/11251879.html
8. 60 Minute Golf Lesson with a PGA Professional – £59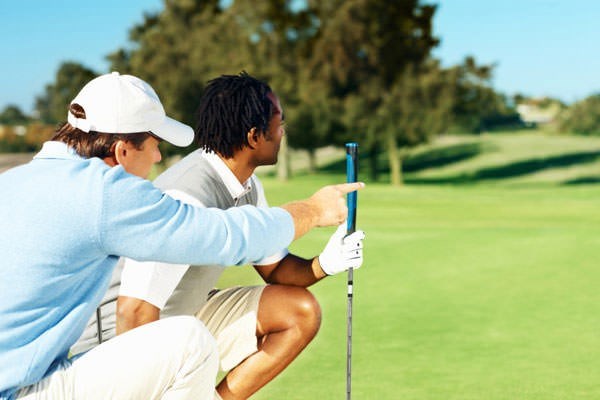 https://www.buyagift.co.uk/days-out/60-minute-golf-lesson-with-a-pga-professional-br-11815986.aspx
9. Upgraded Dash Cam Car Camera 1080P FHD Car DVR Dashboard Camera Video Recorder with Night Vision, G-sensor, Loop Recording, Motion Detection and Parking Monitor – £27.99 
https://www.amazon.co.uk/Upgraded-Dashboard-Recorder-Recording-Detection-Blue/dp/B07JR1YWLX/ref=sr_1_101?crid=3VVV5G66FIN17&keywords=fathers+day+gifts&qid=1560271106&s=gateway&sprefix=fat%2Caps%2C316&sr=8-101
10. Stackers Charging Storage, Black – £38
https://www.johnlewis.com/stackers-charging-storage/black/p3515149
Recipes
Steak and Chips Pie
 
PREP: 20 MINS
COOK: 3 HRS, 30 MINS
Ingredients:
For the beef
2 tbsp sunflower oil, plus extra for the dish
750g-1kg braising steak (or topside) sliced into 6 thin steaks (buy a joint and do it yourself if you can't find any already sliced)
2 onions, chopped
4 medium carrots, chopped
1 tsp treacle, sugar or golden caster sugar
1 tbsp plain flour
175ml red wine
2 beef stock cubes diluted in 600ml hot water
small bunch thyme, half of the leaves picked for the pastry and reserved
3 bay leaves, tied together
For the pastry
500g block of shortcrust pastry
flour, for dusting
1 tsp dried porcini mushroom powder (optional)
thyme leaves, from the bunch used for the beef
For the chips
800g frozen oven chips or fries
Method
Up to three days before, braise the steak. Heat oven to 160C/140C fan/gas 3. Heat half the oil in a flameproof casserole pan and brown the steaks really well on either side, then set aside. Add the onions and carrots to the pan, drizzle over a little more oil, then cook over low heat for 5 mins until coloured. Drizzle over the treacle or add the sugar, and scatter in the flour, stirring until you have a brown paste clinging to the vegetables. Tip the meat and any juices back into the pan and give it all a good stir. Pour over the wine and stock, season, tuck in the herbs and bring everything to a simmer. Cover with a lid and cook in the oven for about two hours, or until the meat is tender, then leave to cool and chill until needed. Can be prepared up to two days ahead and chilled.
To make the pastry, roll out the block on a floured surface to the thickness of a £1 coin and scatter over the thyme leaves and mushroom powder. Fold the pastry into quarters and chill until needed. Or, to give the pastry a more interesting finish, scatter over the thyme and mushroom powder when you roll the pastry out to line the dish, rolling over them firmly so they stick. Can be prepared a day ahead and chilled.
Heat oven to 220C/200C fan/gas 7 and put a baking sheet in the oven. Oil a 24-28cm pie dish or tin (ideally with a lip) and dust well with flour. Roll out the pastry to a thick-ish round that will easily line the pie dish with a slight overhang, then line the dish. Lift the steak out of the gravy, then spoon in the vegetables and a little of the gravy and lay the steaks over the top to form an overlapping layer (serve any leftover gravy alongside in a small jug for pouring over). Pile the chips over the meat. Trim the edges of the pastry and crimp the edge. Bake for 40 mins until the chips and pie crust are golden – cover the chips loosely with foil if they are browning too quickly. Scatter over some salt then serve straight from the dish with the leftover gravy (reheated), and the rest of that bottle of red wine.
Roast Chicken
PREP: 25 MINS
COOK: 1 HR, 20 MINS
Ingredients
1 whole chicken, about 1½ kg
1 lemon, halved
2 garlic cloves
thyme or rosemary sprig, if you have it
50g soft butter
800g very small salad potato, such as Charlotte, halved if you can only find large ones
350g small Chantenay carrot, or 3-4 regular carrots. cut into chunks
1 tbsp olive oil
300ml chicken stock
1 tbsp low-salt soy sauce
Method
Cut the string off the chicken. Heat oven to 220C/200C fan/gas 7. Get your child to use a pair of scissors to cut the elastic or string holding the chicken together. 
Stuff the chicken. Stuff the lemon halves in the cavity of the chicken with the garlic and herb sprig (if using).
Time to get your hands mucky. Sit the chicken in a large roasting tin and use your hands to smear the butter all over it. 
Easy-peasy vegetables. Tip the carrots and potatoes into a large bowl, drizzle over the oil and toss everything together with your hands. Scatter the vegetables around the chicken.
Scatter the vegetables in an even layer around the chicken, then season everything. Put the chicken in the oven and roast for 30 mins. Remove from the oven and give the vegetables a stir, reduce the heat to 200C/180C fan/gas 6, then return to the oven for 50 mins more. 
Test if the chicken. is cooked. Remove the chicken from the oven. Using a cloth, pull the leg – if it easily comes away from the body, there is no sign of pink and the juices run clear, the chicken is cooked. If you have a digital cooking thermometer, it should read above 70C. Take the chicken out of the tin. 
Make a lemony sauce. Scoop the vegetables into a serving dish. Using a spoon or a pair of tongs, remove the garlic, lemon and herbs from the chicken and put them in the roasting tin. Squash them down well with a potato masher to release all the juice from the lemons. 
Strain the sauce. Pour in the chicken stock and soy sauce and give it all a good stir. Get the child to hold a sieve over a jug while you lift up the pan and strain the juices into the jug. If you want it piping hot, reheat in a pan or in the microwave.
Giant Oreo Cake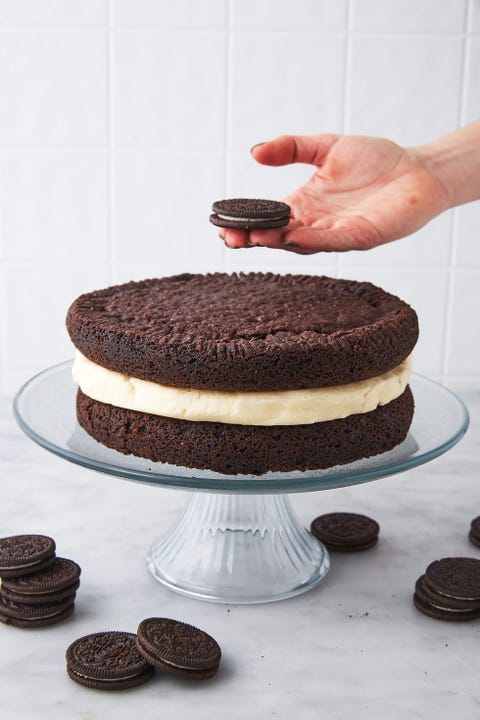 PREP TIME: 0 Hours, 25 Mins
TOTAL TIME: 0 Hours, 45 Mins
Ingredients
For The Layer Cakes
2 1/2 c. all-purpose flour
2 c. granulated sugar
1 c. brown sugar
1 c. dark cocoa powder
2 tsp. baking soda
1/2 tsp. baking powder
1/2 tsp. kosher salt
1 c. butter softened
2 large eggs
For The Filling
1/2 c. butter softened
1/2 c. vegetable shortening
2 tsp. pure vanilla extract
4 c. powdered sugar
Method
Preheat oven to 350°. Line two 8" round cake pans with parchment paper and spray with cooking spray.
In a large bowl, combine flour, sugars, cocoa powder, baking soda, baking powder, and salt and whisk until thoroughly combined. Add butter and mix with a hand mixer on low speed until the dough starts to come together in a mass. Add eggs and mix until thoroughly combined. The mixture should feel sandy.
Press dough into prepared baking pans, then press a large fork around the edges of the cookie to make indentations similar to Oreos. Bake until cookies is slightly crackly on top, about 20 minutes. Let cool in the pan for 10 minutes before inverting onto cooling racks to cool completely.
Meanwhile, make the filling: In a large bowl, combine butter, vegetable shortening, and vanilla. Beat with a hand mixer until smooth and fluffy. Gradually add sugar, about 1 cup at a time, and mix until smooth.
Gather filling into a large ball then, on a piece of parchment paper, pat it into a large disc approximately 8″ in diameter.
Transfer one of the cookie layers to a serving dish. (Save the prettier of the two for the top layer.) Place filling on top of cooled cookie then top with the remaining cookie, indentation side-up. Slice into wedges and serve with milk.
Chocolate Chip Cookie Delight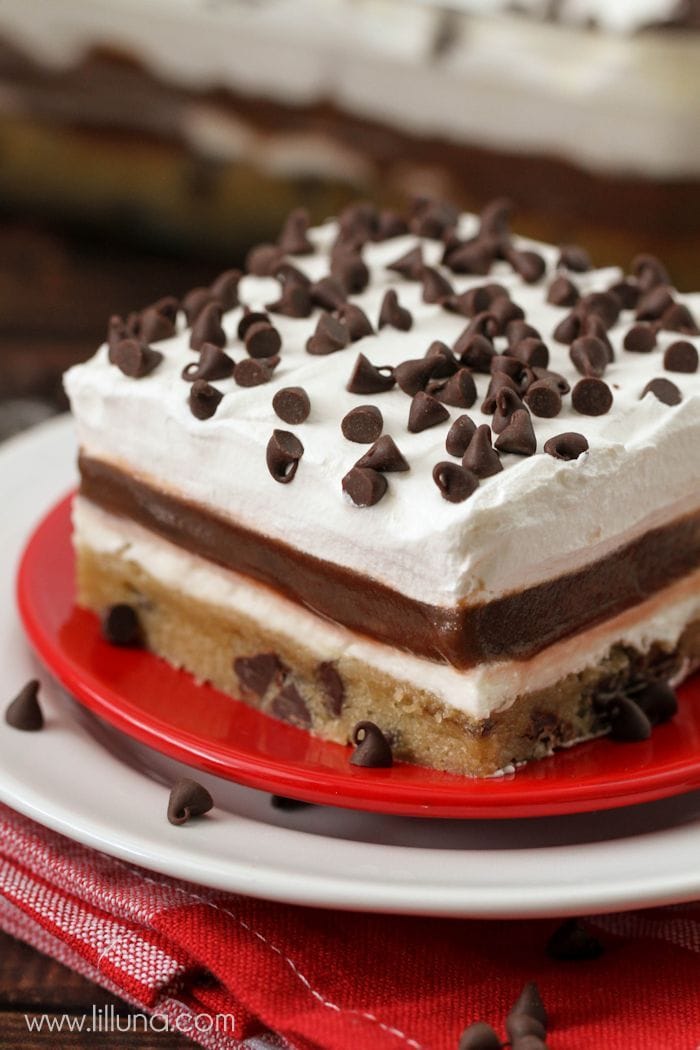 Ingredients
1 tube (16-1/2 ounces) refrigerated chocolate chip cookie dough
1 package (8 ounces) cream cheese, softened
1 cup confectioners' sugar
1 carton (12 ounces) frozen whipped topping, thawed, divided
3 cups cold 2% milk
1 package (3.9 ounces) instant chocolate pudding mix
1 package (3.4 ounces) instant vanilla pudding mix
Optional: Chopped nuts, chocolate curls and miniature semisweet chocolate chips
Let cookie dough stand at room temperature for 5-10 minutes to soften. Press into an ungreased 13×9-in. baking pan. Bake at 350° until golden brown, 14-16 minutes. Cool on a wire rack.
In a large bowl, beat cream cheese and confectioners' sugar until smooth. Fold in 1-3/4 cups whipped topping. Spread over crust.
In a large bowl, whisk milk and pudding mixes for 2 minutes. Spread over cream cheese layer. Top with remaining whipped topping. Sprinkle with nuts and chocolate curls if desired.
Cover and refrigerate until firm, 8 hours or overnight.
Millionaire's shortbread
PREP: 15 MINS
COOK: 1 HR
Ingredients
For the shortbread
250g plain flour
200g unsalted butter, chilled and chopped
100g golden caster sugar
¼ tsp vanilla extract
For the caramel layer
90g butter
379g can condensed milk
2 tbsp golden syrup
2 tbsp dark brown sugar
For the chocolate topping
300g dark chocolate
50g butter
25g white chocolate, melted (optional)
Method
Heat oven to 160C/140C fan/gas 4. Line a 20cm x 30 cm tin with baking parchment. Rub the flour and butter together with your fingertips until the mixture resembles fine breadcrumbs then stir in the sugar, vanilla and pinch of salt.
Tip the mixture into the prepared tin in an even layer, then press the mixture down firmly with the back of a spoon. Bake for 45-50 mins or until light golden brown. Leave to cool completely in the tin.
For the caramel, put the butter, condensed milk, sugar and syrup in a pan with a pinch of salt. Heat gently until simmering, then whisk for 6 mins until thick and fudgy. Be careful as the caramel will be very hot. Leave to cool for 5 mins, then pour the caramel over the cooled shortbread. Leave to cool completely.
Stir the dark chocolate and the butter in a bowl set over a pan of simmering water until melted (alternatively heat in the microwave, stirring after every 30-sec blast to make sure it doesn't burn). Once melted and glossy pour the chocolate mixture over the caramel. To decorate, go to the next step, or leave to cool completely then cut into squares or triangles.
For an extra flourish, put melted white chocolate into a piping bag and pipe straight lines over the full length of the shortbread after applying the dark chocolate layer. Turn the tray 90° and drag a skewer through it in long strokes up and down the rows to create a feathered design. Gently shake the tin to settle the chocolate then leave to set completely. Cut into squares or triangles.
---
Hope you all enjoy the rest of your week, and if you're spending it with your loved ones (especially if you see your dad on Sunday ☺) enjoy Father's day! I'm going to leave you with the really special and important quote that I found, until next week where I will give you an update about the Doctors, but it didn't feel right to explain in today's post as it's a special Father's Day post, see you next week.
Now I'll leave you with the quote…