Good Morning guys! Boy has it been hot this week? Even having cold drinks or being in front of a fan hasn't helped keep me cool 😞 but on the bright side, it's given people a chance to get the barbecue out and go on a walk or bike ride without the possibility of it raining. *If you are going out for a walk, please stay safe*
15 Ways To Improve Your Wellbeing.
August is National Wellness Month, a time to focus on self-care, stress management, and healthy routines. It's the perfect time to create some new, wholesome habits to look and feel better than ever. When you practice self-care, you naturally feel happier and less stressed. These benefits have another unexpected advantage: pain management and recovery from injuries (such as sports injuries). Stress, poor nutrition, and inadequate rest can all make your pain worse and your recovery longer. Here are 15 ways to help look after your wellbeing.
Increase your water intake.
Drinking Water Helps Maintain the Balance of Body Fluids. Your body is composed of about 60% water. The functions of these bodily fluids include digestion, absorption, circulation, creation of saliva, transportation of nutrients, and maintenance of body temperature.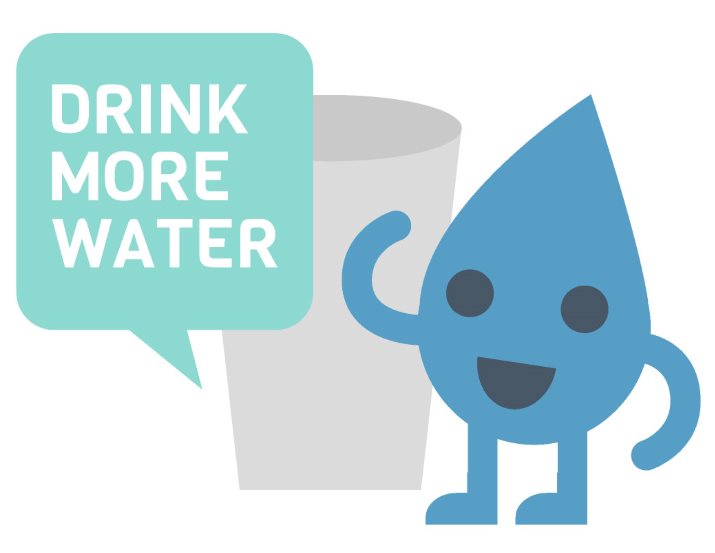 Add more fruits and veggies to your meals.
Despite ever-changing advice on what's best for us, all experts agree that a diet rich in fruits and vegetables is healthiest. Fresh, frozen and even canned all count, and may reduce the risk of heart disease, diabetes and some forms of cancer, plus help fight the signs of ageing.
Join a yoga, walking, or aerobics class
The twisting, stretching and folding of a yoga practice are good for the digestive system, the circulatory system, the lymph system and more. It's a great way to detox the body and can improve your cardiovascular system. And all this while developing stronger muscles. A gym workout is focused just on strengthening muscles and boosting cardio.
Monitor your sleep and make adjustments for better sleep habits.
Sleeping well directly affects your mental and physical health. Fall short and it can take a serious toll on your daytime energy, productivity, emotional balance, and even your weight. Yet many of us regularly toss and turn at night, struggling to get the sleep we need. Getting a good night's sleep may seem like an impossible goal when you're wide awake at 3 a.m., but you have much more control over the quality of your sleep than you probably realize. Just as the way you feel during your waking hours often hinges on how well you sleep at night, so the cure for sleep difficulties can often be found in your daily routine.
Deep breathing helps you to avoid the "fight-or-flight" response to stressful situations. In these situations, your body's automatic systems are on high alert and signal your heart to beat faster and breathing rate to increase. By consciously becoming aware of your breathing and regulating its depth and rate, the likelihood of spiraling into a panic or anxiety attack is lowered.
Keeping a journal is a great way to process your thoughts and emotions. Additionally, it helps you remember your life experiences. If you're ready to start journaling, decide on what type of journal you want to keep. Then, express your thoughts, experiences, and ideas in your journal entries. To keep up your journaling habit, challenge yourself to write every day.
Watch the sunrise or sunset!
Making a point to watch a sunset (or even a sunrise) every day is a wonderful way to improve your mental and physical health. The act of finding a beautiful spot from which to watch the day end and enjoy the light at it's most colorful and varying, is the perfect opportunity to slow down, center your mind, and de-stress.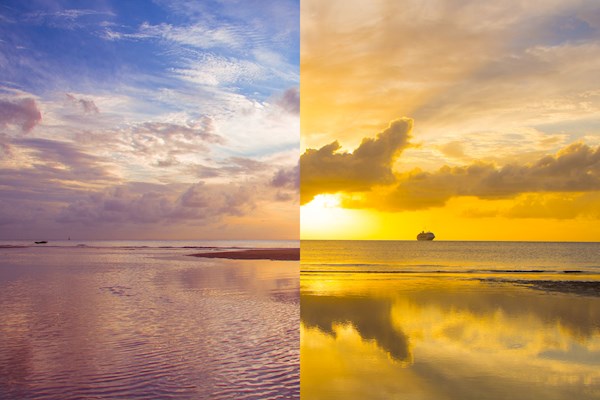 Mindfulness and Meditation.
Becoming more aware of the present moment can help us enjoy the world around us more and understand ourselves better. Paying more attention to the present moment – to your own thoughts and feelings, and to the world around you – can improve your mental wellbeing.
Take a long relaxing Bath or Shower.
It's found that bathing results in less stress, tension-anxiety, anger-hostility, and depression. Warm baths help ease physical tension, relax anxious muscles, and give you that orgasmic, loosey-goosey feeling when you're tightly wound. They can even aid with digestion problems, and lower blood sugar levels. The perfect bath for a healthy adult should be between 40–45C, ideally in a room that is 25C. This magical combination will increase body temperature in a comfortable way, due to the reduced cold stress from the exterior environment.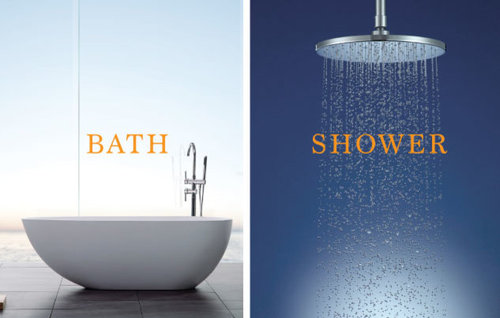 Getting arty can help reduce levels of depression and anxiety; increase self-respect, self-worth and self-esteem; and encourage and stimulate re-engagement with the wider social world.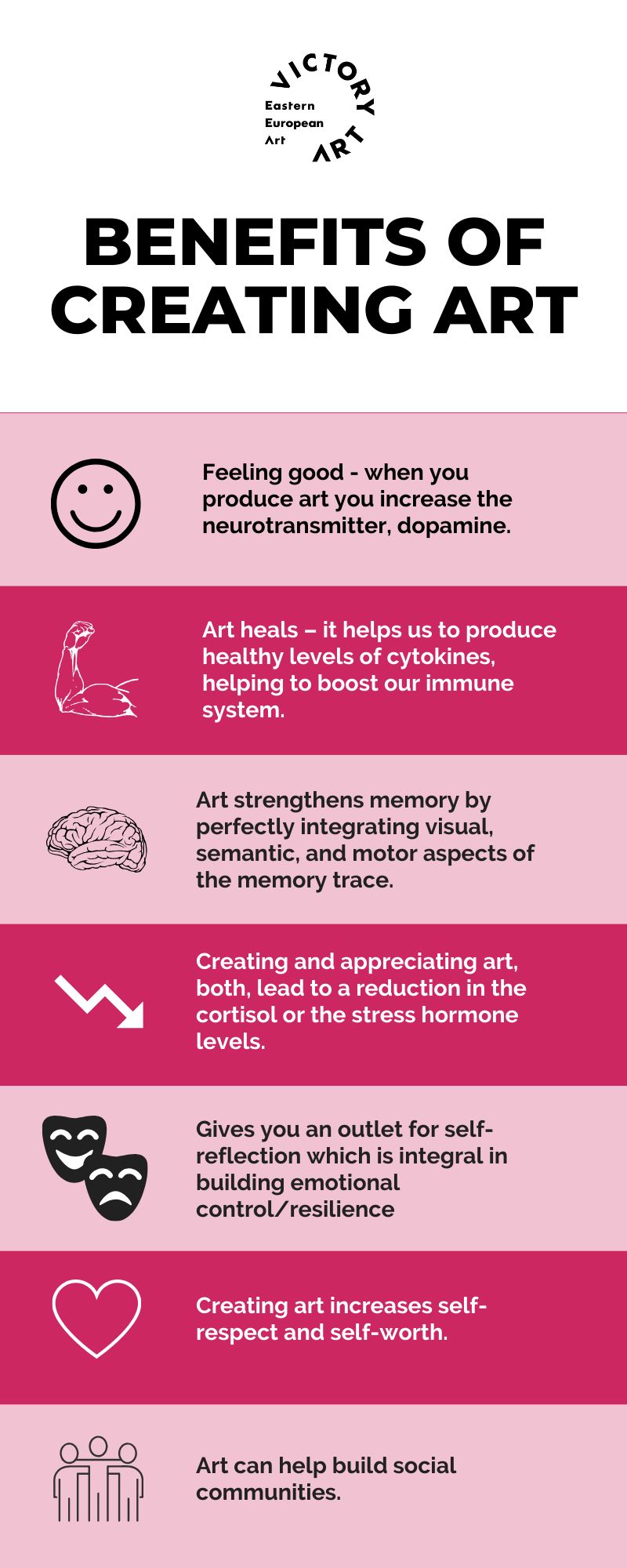 Spend time with friends and family
Research shows that spending time with friends and family makes a big difference when it comes to happiness. Social time is especially important for happiness –even for introverts. Studies have proven that the amount of time spent with friends and family –goes a long way towards boosting happiness.
Hobbies can add new challenges and experiences to your life while also relieving stress and allowing you to explore your talents. If there's a hobby you've always been interested in, consider picking up the basics to see how you like it. Whether its golf, pottery, dancing, Italian cooking, or gardening, your new hobby is bound to enhance your well-being.
It's true: laughter is strong medicine. It draws people together in ways that trigger healthy physical and emotional changes in the body. Laughter strengthens your immune system, boosts mood, diminishes pain, and protects you from the damaging effects of stress. Nothing works faster or more dependably to bring your mind and body back into balance than a good laugh. Humor lightens your burdens, inspires hope, connects you to others, and keeps you grounded, focused, and alert.
It improves balance and alleviates stiffness. Studies show it also releases endorphins, upping the happy factor during your day.
Control your stress levels
Chronic stress raises our cortisol levels, which in turn suppresses immune function. Recognizing when we feel stress and taking small steps to reduce it are excellent lifelong skills to learn and practice. Self-reflection is incredibly important. Remember to be patient with yourself. If you don't get something done today, forgive yourself and try again tomorrow. Your mind and body will thank you!
Thank you for coming to my page, I hope at least one of these tips will be useful for you in looking after your wellbeing. Enjoy the rest of your week, stay safe, and I will see you next time! 😃