Good Morning everyone, hope everyone's enjoying the hot weather we've currently been gifted with! Being honest with you guys, this past week has been quite a difficult one for me and my family due to feeling run down and just having little energy, but hopefully, things are on the up and up.
This weeks post is as you can see clearly by the title 'Photography Month', so what I wanted to do was give you a couple of photographers and their incredible work!
Frans Lanting
Frans Lanting has been hailed as one of the great photographers of our time. His influential work appears in books, magazines, and exhibitions around the world. Born in Rotterdam, the Netherlands, he earned a master's degree in economics then moved to the United States to study environmental planning. Soon after, he began photographing the natural world–and never turned back. 
Lanting's work has been commissioned frequently by National Geographic, where he served as a Photographer-in-Residence. His assignments have ranged from a first look at the fabled bonobos of the Congo to a circumnavigation by sailboat of South Georgia Island in the subantarctic. He has lived for months with seabirds on isolated atolls in the Pacific Ocean, tracked lions through the African night, and camped among giant tortoises inside a volcano in the Galápagos. Lanting did pioneering work in Madagascar, where he documented wildlife and tribal traditions never photographed before. His celebrated coverage of the Okavango Delta in National Geographic has been credited with inspiring a surge of international interest in wildlife and conservation in Botswana.
Lanting's work also includes profiles of ecological hot spots from India to New Zealand, as well as features on the majesty and plight of albatrosses, the nearly extinct Asiatic cheetahs in Iran, and a remarkable study of chimpanzees in Senegal that is shedding new light on human evolution.  
Lanting has received many honours for his work. In 2001 H.R.H. Prince Bernhard inducted him as a Knight in the Royal Order of the Golden Ark, the Netherlands' highest conservation honour. He has received top honours from World Press Photo, the title of BBC Wildlife Photographer of the Year, and the Sierra Club's Ansel Adams Award. He has been inducted as a Fellow of the Royal Photographic Society in London and is a recipient of Sweden's Lennart Nilsson Award.
Lanting's mission is to use photography to help create leverage for conservation efforts ranging from local initiatives to global campaigns, through his publications, alliances, public appearances, and active support of environmental organizations. He serves as an Ambassador for the World Wildlife Fund Netherlands, and on the National Council of the World Wildlife Fund USA, as well as on the Leadership Council of Conservation International, and on the International Board of WildAid. Lanting is a Trustee of the Foundation Board of the University of California Santa Cruz and is an Honorary Director of the Friends of Long Marine Lab. He is a co-founder of the North American Nature Photographers Association (NANPA) and a Fellow of the International League of Conservation Photographers (ILCP).
Lantings Photos:
William Eggleston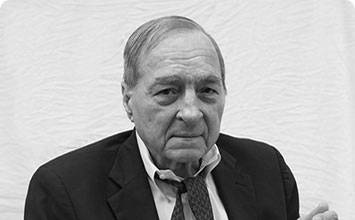 Since the early 1960s, William Eggleston used colour photographs to describe the cultural transformations in Tennessee and the rural South. He registers these changes in scenes of everyday life, such as portraits of family and friends, as well as gasoline stations, cars, and shop interiors. Switching from black and white to colour, his response to the vibrancy of postwar consumer culture and America's bright promise of a better life paralleled Pop art's fascination with consumerism. Eggleston's "snapshot aesthetic" speaks to new cultural phenomena as it relates to photography: from the Polaroid's instantaneous images, the way things slip in and out of view in the camera lens, and are constantly shifting attention. Eggleston captures how ephemeral things represent a human presence in the world while playing with the idea of experience and memory and our perceptions of things to make them feel personal and intimate.
Just as everyday scenes are singular moments, Eggleston takes only one photo of his subject. He allows his images to speak for themselves. Eggleston has said "There is no particular reason to search for meaning… A picture is what it is and I've never noticed that it helps to talk about them, or answer specific questions about them, much less volunteer information in words." 
Eggleston was extremely intelligent. When he was 18 he received his first camera, a Canon Rangefinder, and taught himself how to use it. Eggleston's first photographs were shot in black and white because, at the time, the film was cheap and readily available. He had a friend who worked at a drugstore photo lab and he would hang around the lab watching the family snapshots being produced. This inspired him to take his own snapshots of the world around him, which during the 1940s and 50s was rapidly changing.
The art world finally came around to Eggleston's work in the eighties and nineties, bringing him some renown, especially within the film industry. Directors, like John Houston and Gus van Sant, invited him to take photographs on their movie sets. Eggleston still uses a Leica camera with the custom-mounted f0.95 Canon lens and detests all things digital. He's a prolific artist, who by his own account, has taken over 1.5 million photographs. Now almost in his eighties, he still lives and works in Memphis, creating pictures out of life's ordinary and mundane.
Eggleston was the first artist to take dye transfer printing out of advertising and use it to create art. He is also credited with taking the so-called "snapshot aesthetic" usually associated with family photos and amateur photographers and turning it into a crafted picture imitating life, inspiring future generations of contemporary photographers, like Jeff Wall and Gregory Crewdson, and film directors, like David Lynch. And while he was not the first artist to use colour photography, it was his pioneering work that is credited with making it a legitimate artistic medium, which forever divides the history of photography from before and after colour.
Eggleston's Photos:
Ansel Adams
If Adams's love of nature was nurtured in the Golden Gate, his life was, in his words, "coloured and modulated by the great earth gesture" of the Yosemite Sierra (Adams, Yosemite and the Sierra Nevada, p. xiv). He spent substantial time there every year from 1916 until his death. From his first visit, Adams was transfixed and transformed. He began using the Kodak No. 1 Box Brownie his parents had given him.
The Sierra Club was vital to Adams's early success as a photographer. His first published photographs and writings appeared in the club's 1922 Bulletin, and he had his first one-man exhibition in 1928 at the club's San Francisco headquarters. Each summer the club conducted a month-long High Trip, usually in the Sierra Nevada, which attracted up to two hundred members.  As the photographer of these outings, in the late 1920s, Adams began to realize that he could earn enough to survive — indeed, that he was far more likely to prosper as a photographer than as a concert pianist. By 1934 Adams had been elected to the club's board of directors and was well established as both the artist of the Sierra Nevada and the defender of Yosemite.
Nineteen twenty-seven was the pivotal year of Adams's life. He made his first fully visualized photograph, Monolith, the Face of Half Dome, and took his first High Trip. More importantly, he came under the influence of Albert M. Bender, a San Francisco insurance magnate and patron of arts and artists. His creative energies and abilities as a photographer blossomed, and he began to have the confidence and wherewithal to pursue his dreams. Recognition, however, did not alleviate Adams's financial pressures. In a letter dated 6 August 1935 he wrote Weston, "I have been busy but broke. Can't seem to climb over the financial fence." Adams was compelled to spend much of his time as a commercial photographer.  Although Adams became an unusually skilled commercial photographer, the work was intermittent, and he constantly worried about paying the next month's bills. His financial situation remained precarious and a source of considerable stress until late in life.
Adams never made a creative photograph specifically for environmental purposes. On 12 April 1977 he wrote to his publisher, Tim Hill, "I know I shall be castigated by a large group of people today, but I was trained to assume that art related to the elusive quality of beauty and that the purpose of art was concerned with the elevation of the spirit (horrible Victorian notion!!)" Adams was often criticized for failing to include humans or evidence of "humanity" in his landscape photographs. Reviewers frequently characterize Adams as a photographer of an idealized wilderness that no longer exists. On the contrary, the places that Adams photographed are, with few exceptions, precisely those wilderness and park areas that have been preserved for all time. There is a vast amount of true and truly protected wilderness in America, much of it saved because of the efforts of Adams and his colleagues.
Adam's Photos:
*Hope you all enjoy the rest of your week!